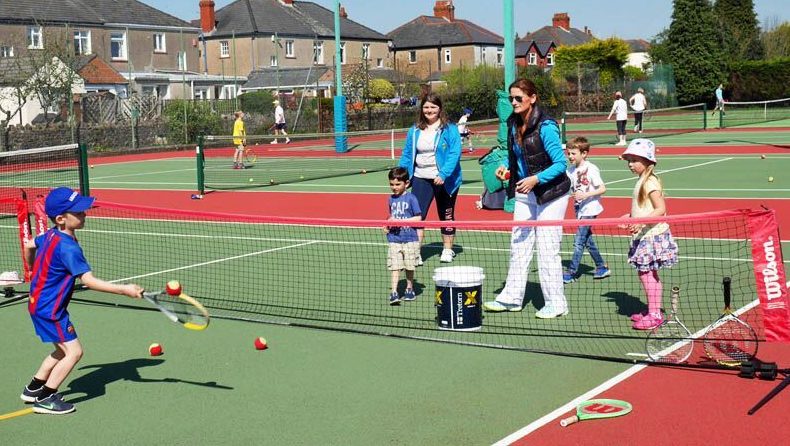 WHITCHURCH Tennis Club, has been open for the last 106 years but could be closed next year and the land redeveloped. 
The club, which has been located on St Francis Road since 1946, has a lease which expires on December 31 2019 and has not been able to negotiate an extension.  
A petition to save the club has been started, and has over 800 signatures to date, with notable supporters in Anna McMorrin MP and Julie Morgan AM at the recent public meeting. 
Kevin Uphill, 55, has been a part of the club for 31 years and remembers when it used to be a park lawn club: "When I joined it was all grass courts, and on a Sunday afternoon without fail everyone at three o'clock stopped playing for afternoon high tea. It's a bit ridiculous to think now," he said.
Currently, there are 330 members and it all runs on volunteers to maintain the club. "What makes this place special is how it's a good social place. We often get a curry in and have a few drinks. It thrives on being a good social hub for members," Kevin added. 
However, this could all come to an end next year. The land is not owned by the club, and the current owners are not seeking to renew the contract the club has and the land is earmarked for redevelopment.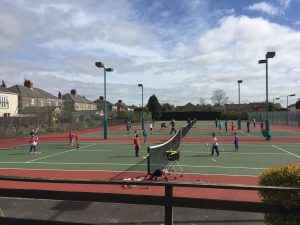 Paul Butcher, 49, who has been a member since 2003 said: "It's very much a family club. I met my partner here, and we play together every week. When we've had enough of talking to each other, we rock up and hit a tennis ball for a few hours."
Club veteran Frank Rees, 67, echoed the same sentiments: "I got into tennis because my son wanted to play when he was little.
"We used to play as a father and son team. He's since moved away as he's got a job of his own, but my wife and I have been coming for the last 30 years."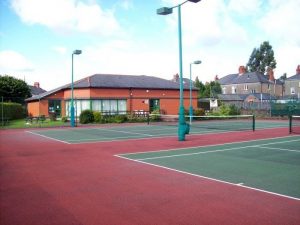 The club prides itself on how close it is with the community and local schools such as Whitchurch High use the club for their PE lessons.
Renata, 52, has been a member for over 20 years: "For people in Whitchurch, it's great. They can come down and have a cheap pint. People hire the clubhouse out for private events like anniversaries, and during the Wales internationals, we project it. People love this place." 
With contract negotiations stalling, the club has not revealed who the landlord is, however they have been trying to contact them for the last 18 months to renegotiate the contract to no avail.
David Walton, club secretary said members are determined to stay on the St Francis Road site, but "if the worst were to happen we'll fight to keep a club in Whitchurch".