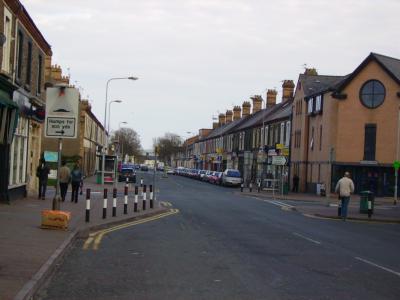 WITH the reality of Brexit looming, businesses in Splott have shared their thoughts on the March 29 deadline to leave the EU.
On Splott Road is a mix of stores, everything from bakeries, florists, delicatessens and sweet shops that will all see an effect on their business post-Brexit.
At the top of the street Joe Benedito, 59, runs a small Portuguese delicatessen called Benedito's, in there he sells European products imported from Portugal and elsewhere in the EU.
"In the delicatessen we rely on the imports coming in from the EU, it is vital for our business here – otherwise I'd have to change the way I manage bringing food in for the business.
"It wouldn't be the same if I was buying products here in the UK – it's a Portuguese business so I need authenticity."
Mr Benedito is worried over the prospect of a no deal and the problems it would cause his business.
"There is an uncertainty for me over what will happen in a few weeks' time – we are coming out of the EU but it has to be a deal that takes small businesses like mine into account.
"If worst comes to worst for me, with a no-deal Brexit, I may have to change the business and buy a farm here or something – it wouldn't be very easy for me but that's the way it is."
Down the road in a store called Rolfe's Florists, Kerry Decaux, 39 runs a small business in the centre of Splott Road.
Mrs Decaux shares some of Mr Benedito's concerns over imports coming in from the EU as her business relies on Holland to bring in fresh flowers – as do most UK florists.
"We rely on imports for this business and the uncertainty that suppliers have is creating a big worry for us.
"Suppliers are concerned about transport getting over from EU – they are not sure on the delays they may face which would affect the quality of the product.
With the dependence on Holland bringing in fresh flowers Mrs Decaux wanders about the reliance the UK has on imports from the EU and whether British products would be a good alternative.
"The UK is quite a large importer and what we get from the EU is a variety of flowers that we don't see here in the UK.
"But when Brexit happened, we were being asked if our flowers were British – there was a big wave of people wanting British-grown flowers, but the problem there is quality – the imported flowers are of a higher quality.
"So the problem is we cannot have lorries full of flowers waiting to come to us because we need them to be fresh – we cannot give flowers to people that are beginning to turn brown.
If the condition of the product she sells is affected, Mrs Decaux fears it could hamper the prices of her flowers.
"Florists are a luxury industry, most people who come here on average spending about £40 on flowers, these prices would be going up and would people still want to pay high prices?
"We would still have funerals, weddings, birthdays, we need these people coming in to help the business, but we need the demand from regular customers coming in."
A sweet shop next to the florists called KLN Sweets is a small family-run business which moved to Splott in the past year.
Karen Hodgetts, 58, who works in the store said: "We rely on imports from countries like Spain so we are worried about the transport situation and what it will mean for our stock here."
Karen echoes the previous store owners as she reflects on Splott Road after Brexit.
"Recently all of us here in Splott have noticed a big change in how people are shopping on this high street – the people aren't really coming.
"I guess we are basically just waiting to see what happens eventually, we're playing a waiting game, we don't know what deal is coming through."
However, she does have some optimism with the outcome of Brexit on the store she works in.
"The EU have to get rid of what they make somewhere, do I think it'll end badly? I'm not so sure."