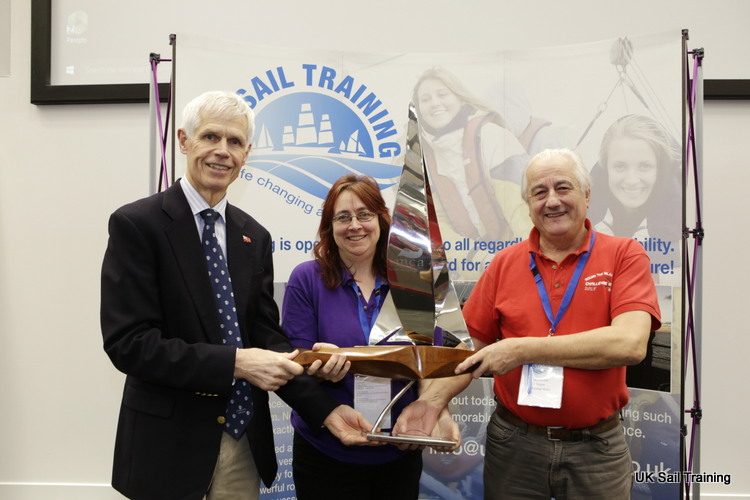 A CARDIFF sailing charity has won a national award for its work training young people facing challenges in their lives.
Challenge Wales, based in Cardiff Bay, has been awarded UK Sail Training Vessel of the Year by the Association of Sail Training Organisation and the Maritime and Coastguard Agency.
For eight years the charity has provided young people aged 12-25 with personal and social development training on board its 72ft yacht to help improve their employability skills.
The trophy is awarded to a vessel which has had an exceptional year and fulfils the sail training aspirations of ASTO and the seamanship and safety requirements of MCA.
Skipper of Challenge Wales, Captain Andy Hall, said: "Winning this award is a fantastic accolade to our volunteers, supporters and staff. The charity has grown and is continuing to grow. We continue to work with a variety of young people looking for an adventure."
In the past Challenge Wales has also been highly commended for its innovative work with young disabled and disadvantaged people.
Vicky Williams, its business director, said one of their highlights of 2016 was supporting Luke, an unemployed 18-year-old selective mute, to talk again.
Volunteers helped improve his confidence and communication skills and he spoke for the first time in two years while on the ship. Luke now has a job and has passed his driving test.
Last year Challenge Wales sailed 4,000 miles down to Spain, Portugal and Belgium for the largest tall ship race in Europe involving young people from all over the world.
With funding from the Big Lottery Fund, they are also looking forward to providing a voyage this year for disadvantaged young people, including those from a low economic background and the travelling community.
Sir Alan Massey, CEO of the Maritime and Coastguard Agency, said: "We chose Challenge Wales as the vessel stood out for determination and resourcefulness of everybody involved to make a real difference."
The MCA was particularly impressed with the story of Luke, whose "life was given renewed purpose as a result of just a short time with Challenge Wales", he added.
"This is a wonderful example of what can be achieved by experiencing well-managed, caring and professional training out at sea under sail – something that is barely achievable in any other type of activity."