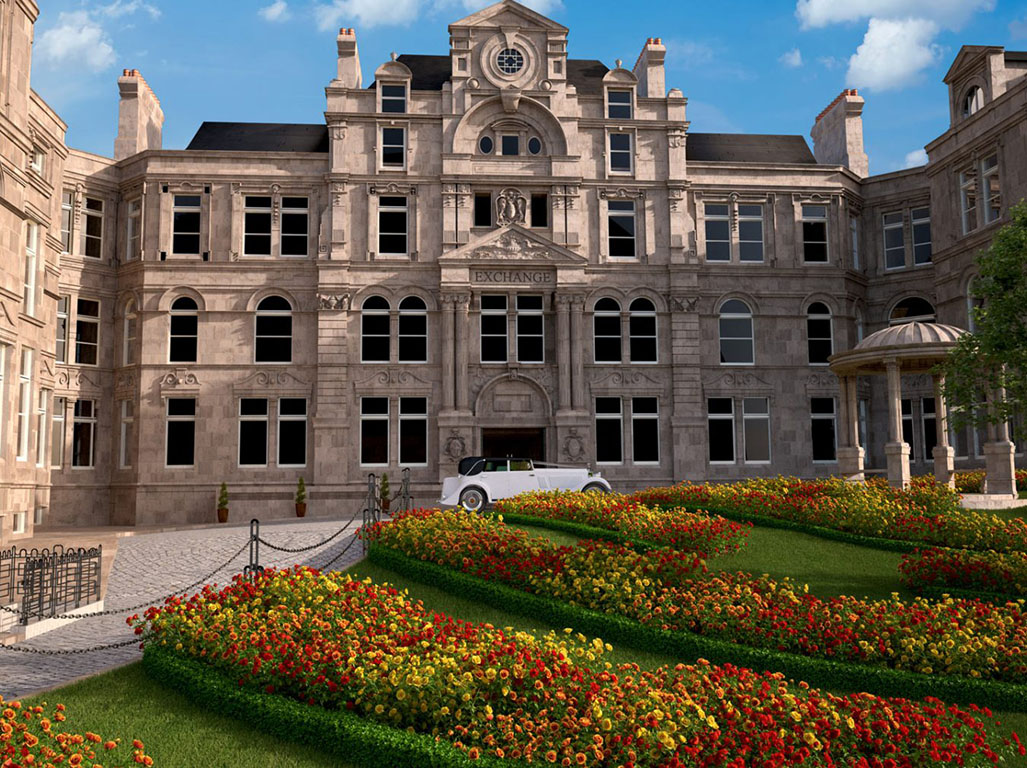 A PLAN to develop the Coal Exchange in Cardiff Bay into a "heritage hotel" jumped another hurdle when its first major listed building application was approved.
The Grade II* listed building which is being turned into a 200-room bespoke hotel and spa was once the focal point of Wales' coal industry and is protected for its historical significance as well as its architecture.
A Cardiff Council planning officer said: "It has a very nice exterior and the trading hall is historically and architecturally important, but the building isn't listed for its overall architectural prowess."
The site is now a part of the extensive portfolio of luxury developers Signature Living, which also owns The Shankly Hotel in Liverpool.
They began construction last April after Cardiff council approved the building's change of use to a hotel, Its main events hall will be known as the Bassey Room, dedicated to Shirley Bassey and her life in Tiger Bay.
Developer Lawrence Kenwright has pledged that the 134-year-old building will be restored to its former glory and become a "heritage hotel", but the project has been criticised by neighbours and conservationist groups.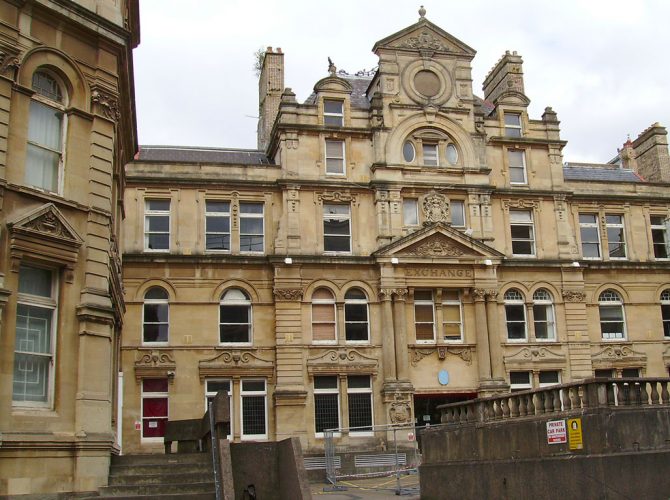 The Coal Exchange, Cardiff as it is currently
The Victorian Society and Save The Coal Exchange have said they do not believe the developer is living up to promises made before work began. Objections to this most recent application include concerns the roof and walls have not been restored and drainage system issues have not been resolved.
However, planning officers assured the committee that the company had spent the last nine months working to make the building watertight.
Some people also had an issue with how work to create three show rooms had been prioritised over making the building structurally secure.
"The topic still remains a very emotive subject," said the planning officer. "A group of individuals are not supportive of the development for various reasons. I would have to include the Victorian Society whose members have written in to convey their concern over their perception of the lack of detail in the application."
"Because of its sheer size, the project is going to come along in bite size pieces because it simply isn't possible to provide a comprehensive specification for every room. That said the local authority still has a duty to pay special regard to the preservation of the building."
The building was described in the meeting as having close to 500 rooms, one and a half times the size of county hall, and the developers have had to overcome problems with dry rot and asbestos.
Councillor for Rhiwbina, Adrian Robson, who supported the application overall, said: "It is a working building, it has been empty for far too long and I am very encouraged by what I see.
"There is perhaps an issue with the applicant working out how to communicate better what is going on. I am sure that if most organisations interested in conservation had the fortune of seeing the presentations we have had here today they would be greatly reassured."