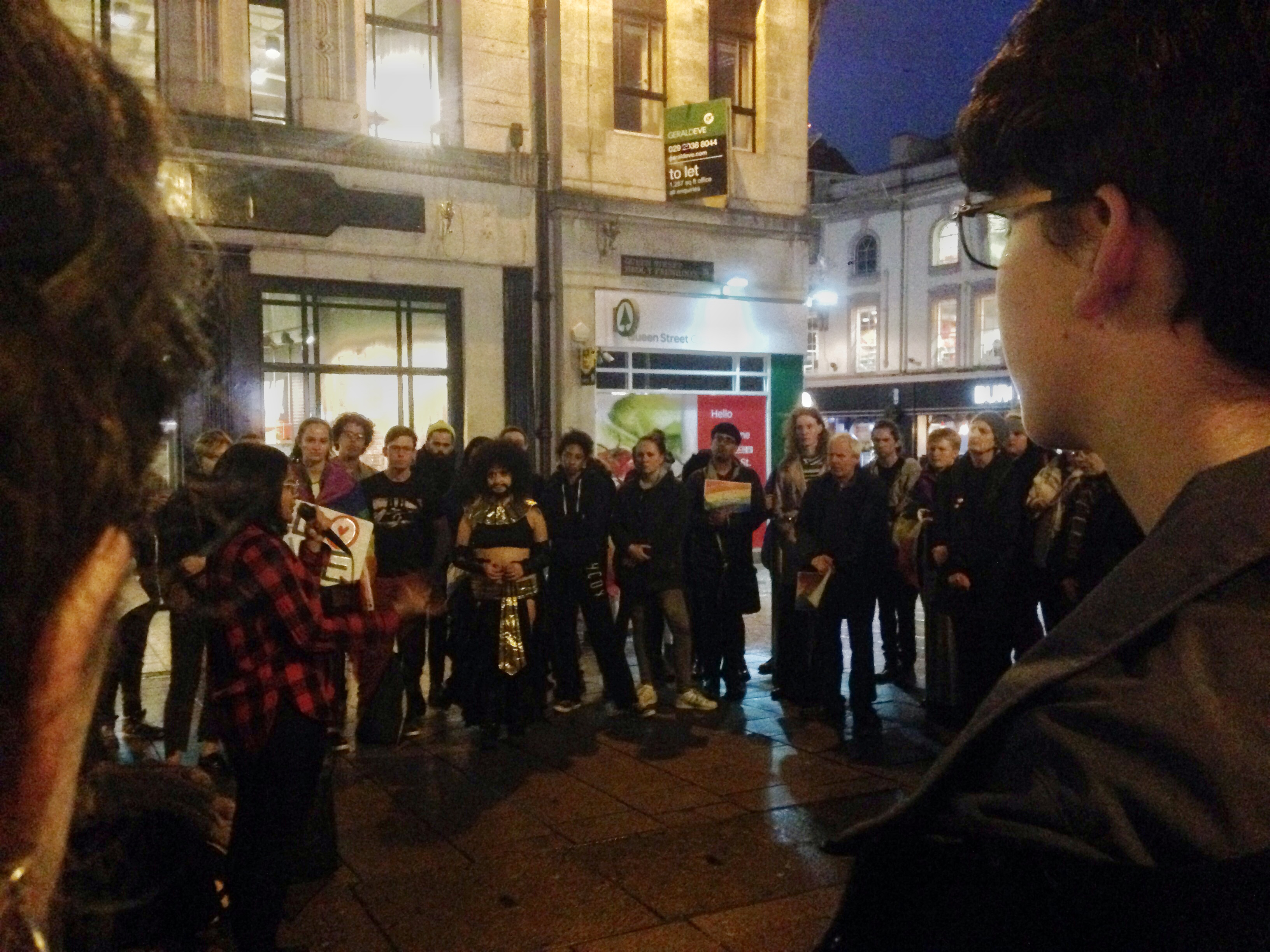 A BEARDED belly dancer was part of a Cardiff protest in support of 57 people detained in Egypt for waving a rainbow flag.
A crowd gathered on Queen Street at 6pm on Tuesday night at the protest organised by Egyptian refugee and LGBT activist Shrouk El-Masry.
The 57 were detained after a rainbow flag was raised at a concert in Cairo on September 22 in the most recent crackdown on the LGBT community in Egypt.
The protest, next to the Aneurin Bevan statue, also aimed to raise awareness of Egypt's increasing homophobic persecution and detention of members of the LGBT community.
The event included belly dancing performances from the Cardiff-based Egyptian belly dancing act Dancing Queer who frequently performs wearing a beard as a part of their act to raise awareness of the plight of Egyptian LGBT+ people.
Jia Wei, a Malaysian student at Cardiff University, and Indian Suryatapa Mukherjee talked about their countries' attitudes towards LGBT citizens. 
A petition was passed around to protest against the detention and persecution of the LGBT community in Egypt, the Middle East and North Africa and to remind the Egyptian state of its responsibility to protect citizens and guarantee their freedom of speech and expression.