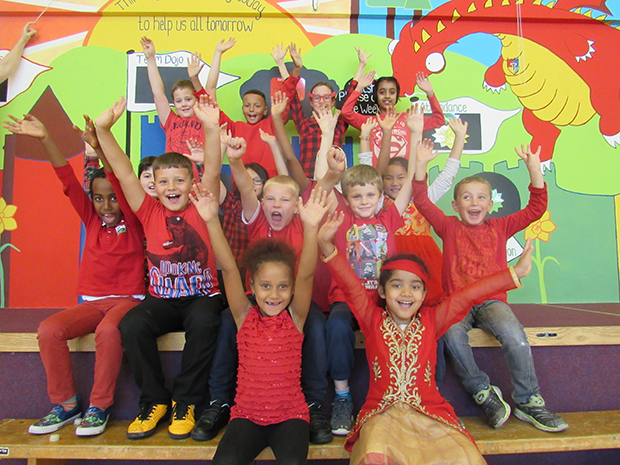 PUPILS at Trelai Primary School, Ely, are showing the red card to racism by swapping their usual blue uniforms for red outfits.
The school allowed their students to dressed up on Friday, October 20 to educate them about racism.
After a successful workshop last year with Year 6, the school was keen to expand the event to Years 1-5.
Teacher Hayley O'Brien said: "We have experts coming in to work with the year 6s to try and get them to think about racism. What is it? What effects does it have on them? To try and broaden the children's' horizons.
"They do different activities in the workshop, it's very hands on. They show different video clips and discuss how some of the older language is not OK any more."
To educate the kids from a young age, the school aims its extra-curricular activities towards topics like racism and discrimination.  
Sarah Sharfi, a Year 6 student said: "I'm wearing red today because of racism and like in football if anybody has a red card it means that they have done something bad and it's the same with racism."
Another student, Tyrell Morgan said: "I'm wearing red today to show racist people that we don't support them by saying no and to show them the red card."
The school is multicultural and has not experienced any incidents of racism recently.