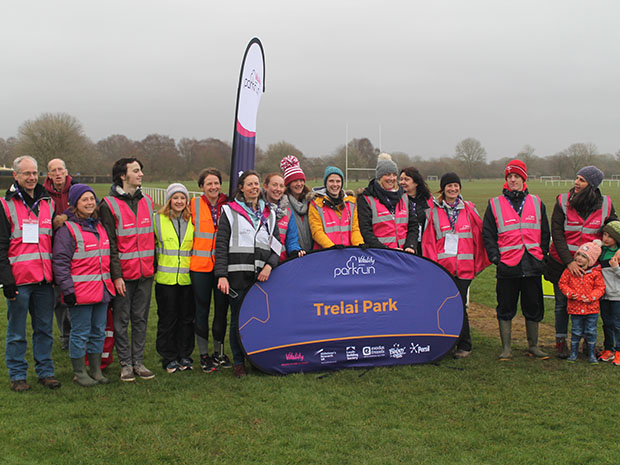 First Minister praises "fantastic opportunity" to keep people in west Cardiff fit and healthy
A NEW parkrun event in Caerau is expanding fully this week after a toned-down beginning last Saturday.
It was organised by Dr Rachel Lee, of Woodlands Medical Centre in Ely, Cardiff. 11 GP surgeries in the area have supported the project and Dr Lee hopes that they will encourage their patients to try out the run.
First Minister of Wales Mark Drakeford was at a test run for the project last weekend and endorsed the scheme.
"Parkruns are an easy, gentle and very friendly way for people to get together and have some exercise. It's fantastic to be here," he said.
The idea is simple: you register online for free, show up at 9am on Saturday morning and walk, run or jog 5km. Your time is logged and available for you to see, so you can track your progress.
Last Saturday 92 people attended, although the organisers expect that this will rise, as they didn't publicise the event so the new volunteers wouldn't get overwhelmed.
Caerau councillor Elaine Simmons said: "From a health and wellbeing point and view, it's excellent and it cuts across all generations. You don't have to be a sprinter. Anybody at all levels of fitness can participate.
"I'm hoping that we continue and numbers grow and we all get healthier together."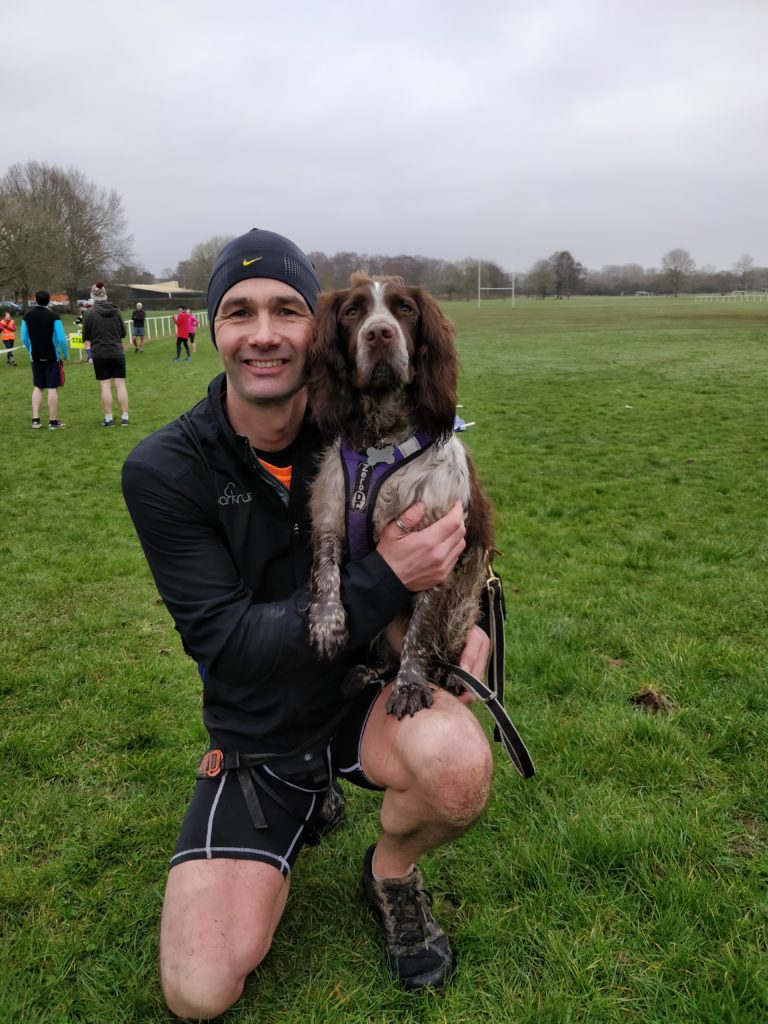 Simon Gill, 40, of Roath, runs with his dog. He usually runs in Newport but travelled to Trelai to test out the new track.
"I do it to keep both myself and her fit," he said. "We both enjoy it. I've run over 200 parkruns, maybe the most exotic was in Singapore."
He was the first to cross the line with a companion in tow.
The first person to finish was Oliver Williams, who crossed the line in 17 minutes 40 seconds, before remarking: "That's hard, that is."
The run was set up by Dr Lee so that people didn't have to travel far from Ely and Caerau to get exercise.
She is the run director, which means she had to organise the volunteers and ensure the safety of those attending.
"I'm delighted to say it's gone really well," she said.
It has a competitive element – the record holder of each track is recorded, as well as the world record holders.
Another Cardiff parkrun, at Blackweir, attracted headlines earlier this year when Charlotte Arter broke the women's parkrun world record after completing it in 15 minutes 49 seconds.
However, the organisers are always quick to stress that it isn't about racing other people, it's about the community feel and keeping fit.
After the run finishes, there's a social event at a local venue (in this case Cardiff West High School) for tea and coffee.
ACE (Action in Caerau and Ely) helped to organise the event. Sulafa Abushal, Health and Wellbeing Officer at ACE, said: "It's been a real collaborative approach from members of the community which has been fantastic."
ACE director, John Hallett, who ran the race, said it was: "Absolutely fantastic. I probably pushed myself too hard, but it was worth it."
It is expected that more people will turn up at Trelai in the following weeks, as parkrunners like to 'collect' parkruns and do as many as possible.