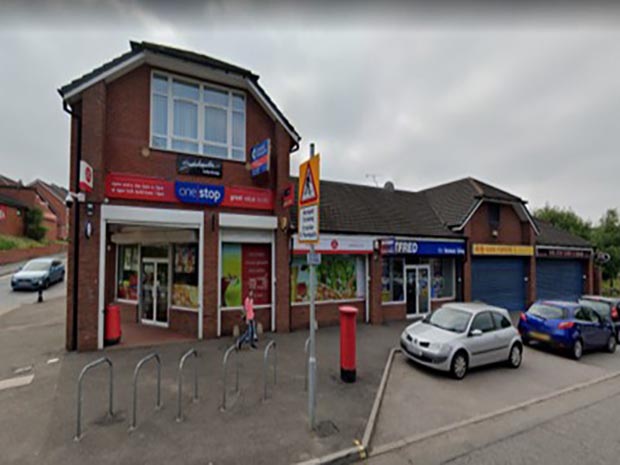 Christopher Smith stole food worth £100 from a Pentwyn corner shop
A MAN who stole £100 worth of meat and cheese from a Pentwyn corner shop was given "one last chance" to turn his life around by Cardiff Magistrates today.
Christopher Dean Smith, 32, from Caerau, pleaded guilty to two charges of theft from the One Stop on Pentwyn Drive on December 12 and 14 last year.
The One Stop corner shop that Mr Smith stole from
(Image via Google Maps)
Anne Griffiths, prosecuting, told the court that CCTV footage showed Mr Smith leaving the shop without offering payment.
He was arrested two weeks later, after a police officer recognised him from the footage.
Cardiff Magistrates Court heard how Smith worked as an asbestos remover until seven months ago, but his crack cocaine and heroin habit led to debt, depression and family distancing themselves from him.
Sarah Driscoll, defending, said: "Mr Smith is a classic case of someone who has fallen in with a bad crowd.
"His work and relationships fell into a downward spiral, but it is a spiral that only he can deal with. If he doesn't, then what will happen? More appearances in court, then maybe imprisonment?
"Mr Smith was someone who had a really good life. He wants to get his life back on track, and one can only hope that he grasps the help that could be set out in front of him."
Cardiff magistrates court
Smith's case was heard by Magistrates Mrs E. Shan Clark, Mr Shekul Khan and Ms Julie Phillips.
They sentenced him to a 12-month community order, drug rehabilitation, and fines totalling £275, including £100 compensation to the shop. He was also banned from returning to the One Stop.
Chairman Magistrate Clark said: "Aged 32, it is now time for you take up stick and turn your life around, but not without help."
"We hope that you have finally seen the light. It is time to repair this bridge that you have broken. This is one last chance."