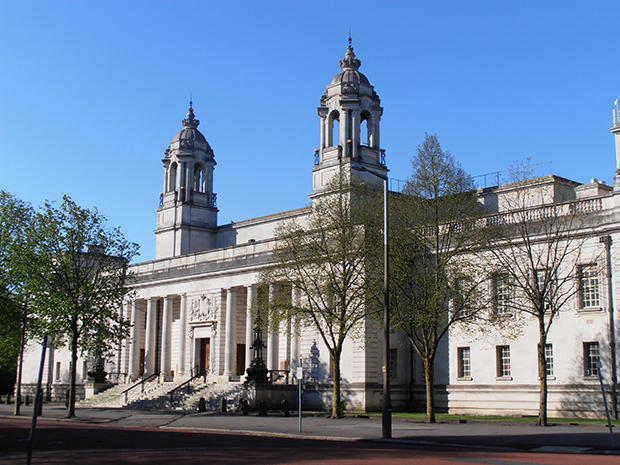 Balaclava-wearing robber claimed it was a joke when employee recognised his voice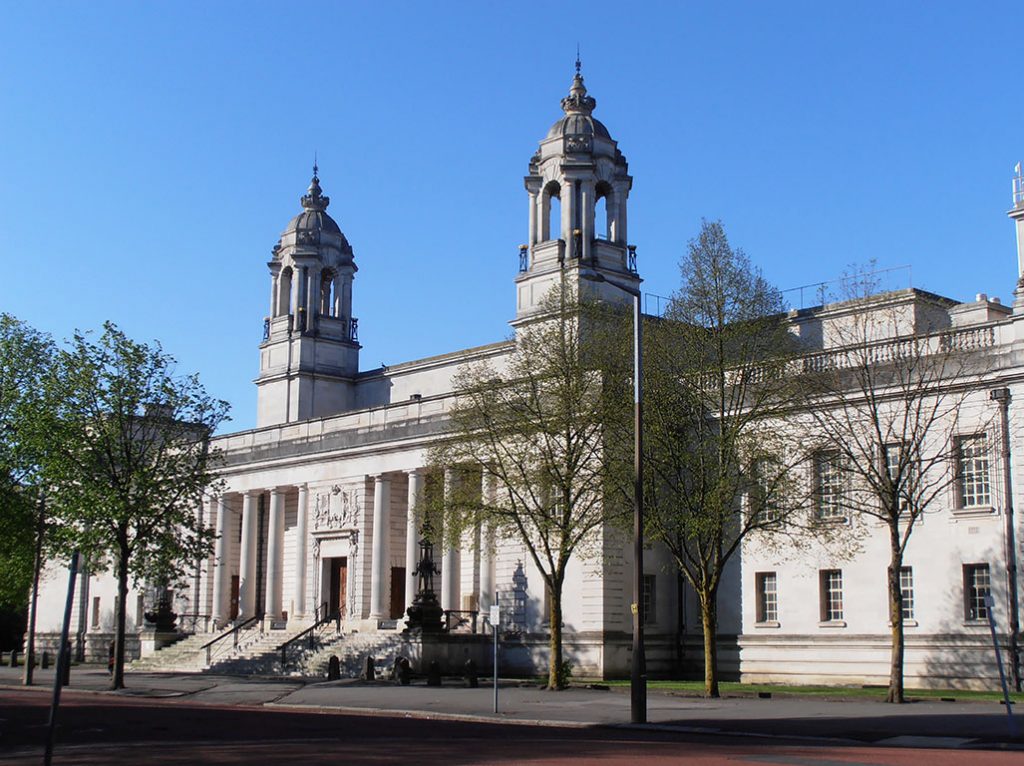 A FORMER snooker club member has been jailed for eight years after being recognised while attempting to rob the premises armed with a BB gun.  
Luke Wayne Jones, 29, of Llancayo Street, Bargeod, entered the local Emporium Snooker Club on December 27 at 11.15pm.
Jones pointed an imitation firearm at Yvette Smith, who was cashing up for the evening, and demanded the money.
Mrs Smith, who thought the gun was real, recognised Jones and asked him what he was doing – causing Jones to remove the balaclava and pretend he was joking.  
In a statement read by prosecution barrister Heath Edwards, Mrs Smith said: "I have been crying on and off ever since the incident happened. 
"I could not sleep last night as every time I closed my eyes I saw a gun in my face.
"There is not a moment I do not think about Luke. I honestly thought I was going to die at that point."
Jones was wearing a dark coloured jacket and had a balaclava covering his face.
But Mrs Smith recognised his eyes and voice and said: "Why are you doing this Luke?"
When Mrs Smith called him by his name, Jones removed the balaclava, banged the gun on the table and said he was only joking.
CCTV shown in court revealed it was around 12 seconds between Jones entering the room and him revealing his identity.
The footage showed Jones taking the gun apart to show it posed no real danger and repeatedly hugging a crying Mrs Smith.
Jones stayed for some time trying to console Mrs Smith but left when the manager of the snooker hall arrived and said the police were on their way.
Defending solicitor Edward Mitchard said the incident was about as far as an attempted robbery could go without becoming a full offence.
Jones was arrested the next day at his father's address where he had been hiding in the attic. A small amount of cannabis was found on him.
In an interview Jones said he did not think about the consequences of the incident and was under the influence of drugs at the time.
Jones had previously been a customer of Emporium Snooker Hall and had got to know Mrs Smith while helping to move some barrels.
She said he had paid particular attention to the cashing up procedure, asking on one occasion what would happen if someone came in and demanded money while she was cashing up.
His honour Judge M Fitton QC said: "You targeted the premises and the member of staff behind the bar as someone you anticipated would be vulnerable to what you were doing.
"You clearly terrified her and she still suffers trauma from the impact of the event."
Jones had been on bail at the time of the attempted robbery for possession of class A drugs with intent to supply and possession of an offensive weapon dating back to July last year.
Police had searched a blue Vauxhall Astra with no valid MOT and found a small tin with nine foil wraps of heroin which amounted to 2.2 grams.
Police had also found a knuckle duster near the gear stick of the car.
Detective Constable Michael Coles said the total value of the drugs recovered was around £200 and that Jones was a street level dealer.
Defending solicitor Edward Mitchard said: "[The attack] was not planned and not sophisticated.
"It was born out of the fact that he needed money for drugs between Christmas and New Year. I ask that the sentence imposed upon him is not crushing."
The Judge sentenced Jones to four years imprisonment for the attempted robbery and four years for possession of class A drugs with intent to supply.
Jones' "many and varied" previous convictions, including burglary, battery and previous drug offences acted as an aggravating factor.
However, factors such as the fact the weapon was an imitation firearm and his early guilty plea worked in his favour.
Jones was also subject to a 15-year restraining order which says he must not contact Mrs Smith directly or indirectly, nor enter any premises where she lives or works.