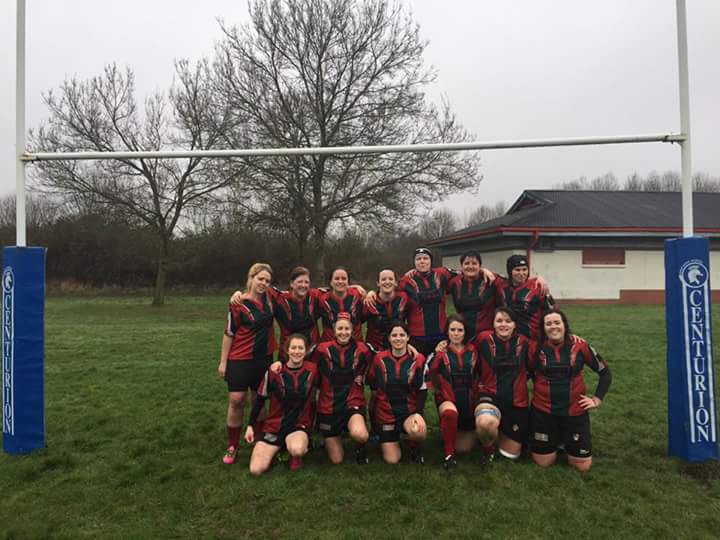 A WOMEN'S rugby team is pleading with owners to clear up after their pets after yet another match was disrupted by dog mess.
Clwb Rygbi Cymraeg Caerdydd, a Welsh language rugby team, were forced to move pitches midway through their Division 3 Ladies League encounter at Pontcanna Fields on Sunday after dog mess was found on the pitch.
The same pitch had been used for a children's match before the ladies' game.
Player and club treasurer, Caryl Brown said: "This isn't the first time. It's been an issue for years but it seems to have got worse this season."
In January an East Central Division Two match was halted four times for the same reason.
"It's frustrating for us but also dangerous. If it gets into someone's eyes they could lose their sight."
Cardiff Council is aware of the problem. In January, Cabinet Member for Environment, Coun Bob Derbyshire said: "We will continue to work hard to get the message across using all measures available to us. One of these enforcement measures is on-the-spot fines."
Urban Park Ranger, Richard Collins said: "We have, to date, issued 250 on-the-spot fines for failing to remove dog foul."
The small ranger team cover over 380 sites city wide and with only two members of staff at any time on patrol, rely on members of the public to pass on information to the rangers. "We find it most beneficial if members of the public provide us with intelligence," said Mr Collins, "this will enable us to proactively target a site."
The rugby club tweeted about the Sunday incident, pleading with dog owners to be more responsible. "We've had a lot of retweets and a lot of dog owners supporting us and telling other owners to be responsible," said Miss Brown.
"We are not against having dogs on Pontcanna Fields but we would appreciate certain dog owners taking responsibility and thinking about the repercussions," she said.
Pontcanna Fields is popular with dog walkers and also hosts football, cricket and softball teams.
This article has been updated to include comments from Cardiff Council in response to this article.