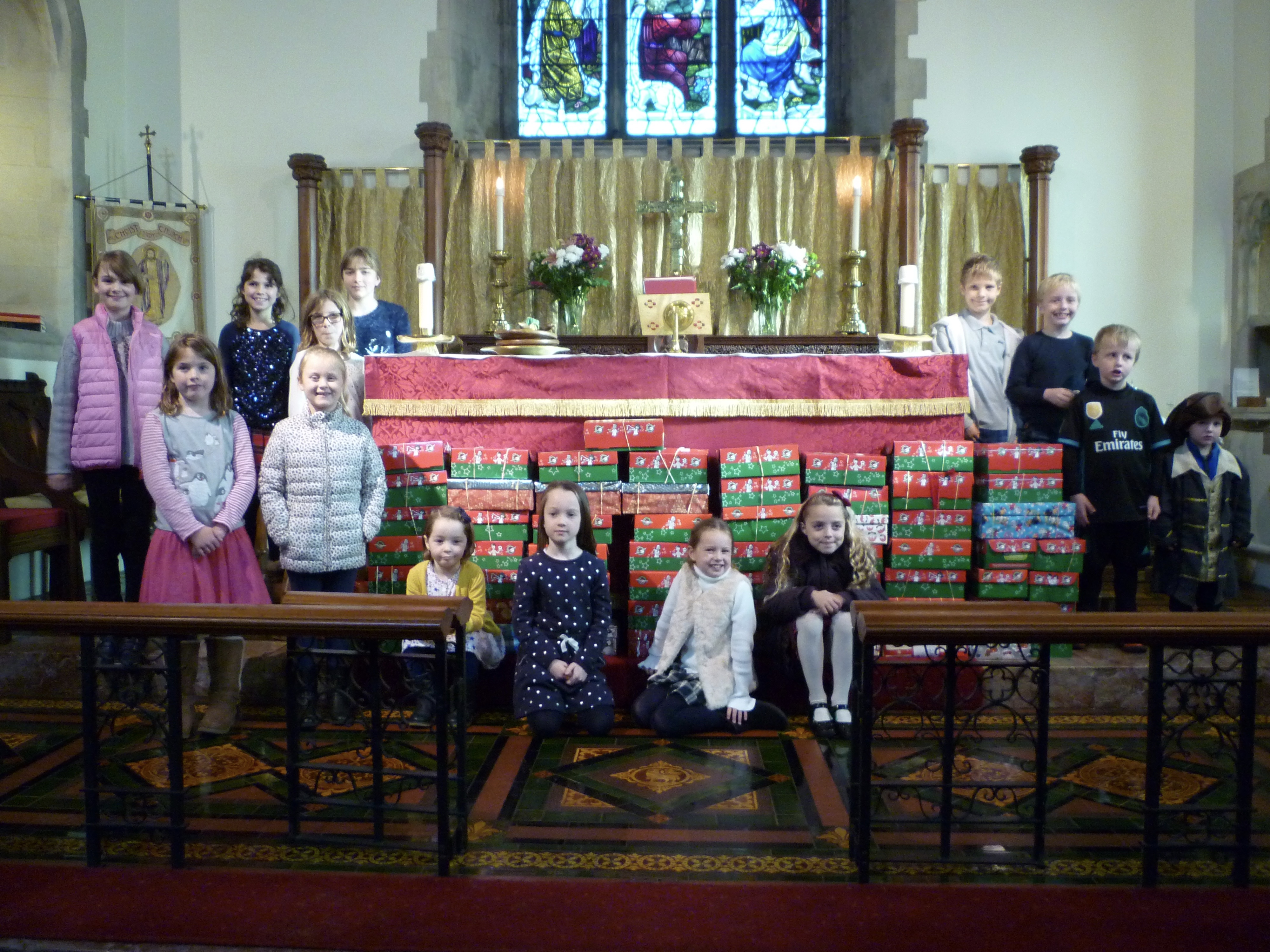 THIS year, a grand total of 288 shoeboxes have been collected from around Radyr and Morganstown for Operation Christmas Child.
Every year gift-wrapped shoeboxes or ready-made boxes are filled with small gifts, and useful items such as school supplies, hygiene items and warm clothes and sent to children in need around the world.
Samaritan's Purse, an Evangelical Christian humanitarian aid organisation, distributes the boxes to children who live in extreme poverty, as part of their Operation Christmas Child project.
The congregation of Christ Church on Heol Isaf, Radyr, brought in their contributions to the appeal on Sunday morning for a special Shoebox Sunday service. The shoeboxes were brought up to the altar during the service to build a 'wall of love'.
Member of the Congregation Jill Newbould said: "It is an amazing thing and a great cause – the shoeboxes bring such joy to children who have nothing. I think people genuinely enjoy doing something active, and not just giving money to a cause."
Grandmother of six, Anne-Marie Phillips of Heol Isaf, Radyr, has organised the collection in the Radyr area for the last 10 years.
She been has working tirelessly to make sure that everything is in order for the boxes to be collected from Christ Church in Radyr, St. John's Church in Danescourt, Bryn Deri Primary School and Radyr Primary School.
Generous donations were also received from Sunday Schools, the Mothers' Union, Radyr and Morganstown W.I., Radyr National Women's Register, Rotary Club of Llandaff, Ladies of Radyr Golf Club, and Radyr Parish Music Group.
All boxes collected from the area have been taken to a warehouse in Llantrisant, where they are sorted and put into crates, ready for delivery.
Mrs Phillips said: "Once again I am delighted to report that we've had a wonderful response to the shoebox appeal. You are all to be thanked most sincerely for your generosity.
I'm shattered! It's been a very busy few weeks. When we first started the shoebox appeal we had about 20 donations but I know a lot of people and I'm a bit bossy, so it's just gone up and up."
Reverend Canon Jenny Wigley of Christ Church said: "Anne-Marie is one of those people who just won't take no for an answer. She has that gift of persuading anyone and everyone to support her good causes, and the results speak for themselves – (stained glass) window to (stained glass) window shoe boxes."