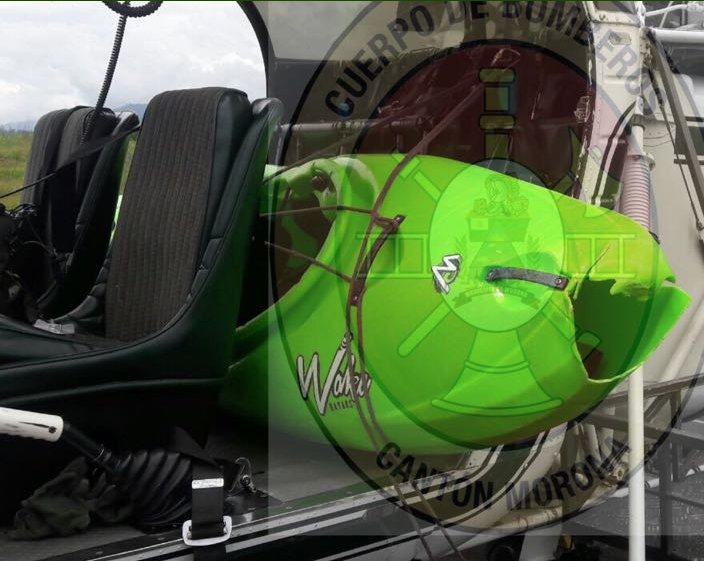 OFFICIALS in Ecuador have found the body of a Cardiff University student who went missing over a week ago after a kayaking accident.
Adam Vaughan, 22, who also worked at Cardiff International White Water in the Bay, was kayaking on the Abanico River on Sunday 22 January, when strong currents caused by a flash storm caused him and his four friends to lose control of their boats.
Ecuadorian rescue services confirmed that they found a body on Sunday morning after a week of searching.
Ecuadorian fire and rescue also posted an update saying: "In the San Luis area, a resident alerted the police of a body which is why the National Police and the Morona and Sucua firefighters went to the site to carry out an extraction. The body corresponds to the kayaker who disappeared on 22 January."
Four teams, made up of fire and police forces, were working over a 68km area of the river to try and find Mr Vaughan.
Two Irish kayakers, David Higgins, 26 and Alexander MacGourty, 19, also died in the accident. Their bodes were found within two days of the incident.
The other two men, fellow traveler Joaquin Meneses, 18 and American Jeremiath Stewart, survived.
A search party, including a reported 100 rescuers, had been looking for Mr Vaughan, who studied Spanish at Cardiff University and came from Newbury, Berkshire.
Following the confirmation of his death, friends have begun to post memories and photos of Mr Vaughan.
Joe Healy, 24, a friend and coursemate from Cardiff University said: "I can't overstate what a lovely guy Adam was.
"Someone who genuinely had a time for everyone and threw himself into everything he did.
"Every weekend he'd come to lectures with a story about some adventure he'd been on, and he was always so upbeat in his outlook to life.
"Spending time with him was always a pleasure – we could talk and laugh about anything and he had more energy than I could ever hope for.
"He was someone who lived his life to the absolute maximum and had an infectious passion for the world.
"We could all do with being a bit more like Adam. He'll be sorely missed."
Ben Longhust, senior assistant manager at Cardiff International White Water, where Mr Vaughan worked as a freelance raft guide, said: "The whole team at CIWW have been saddened and shocked by the news from Ecuador.
"Adam was a highly respected and much-loved freelance raft guide, kayak instructor, and a friend to all of the team at CIWW.
"He's an inspiration to many at the centre, spending the off season and any spare time adventuring and living life to the full. Our thoughts are with Adam's family and friends at this tragic time."
The Foreign and Commonwealth office said: "We are assisting the family of a British man who has been reported missing in Ecuador, and are in contact with the Ecuadorian authorities."