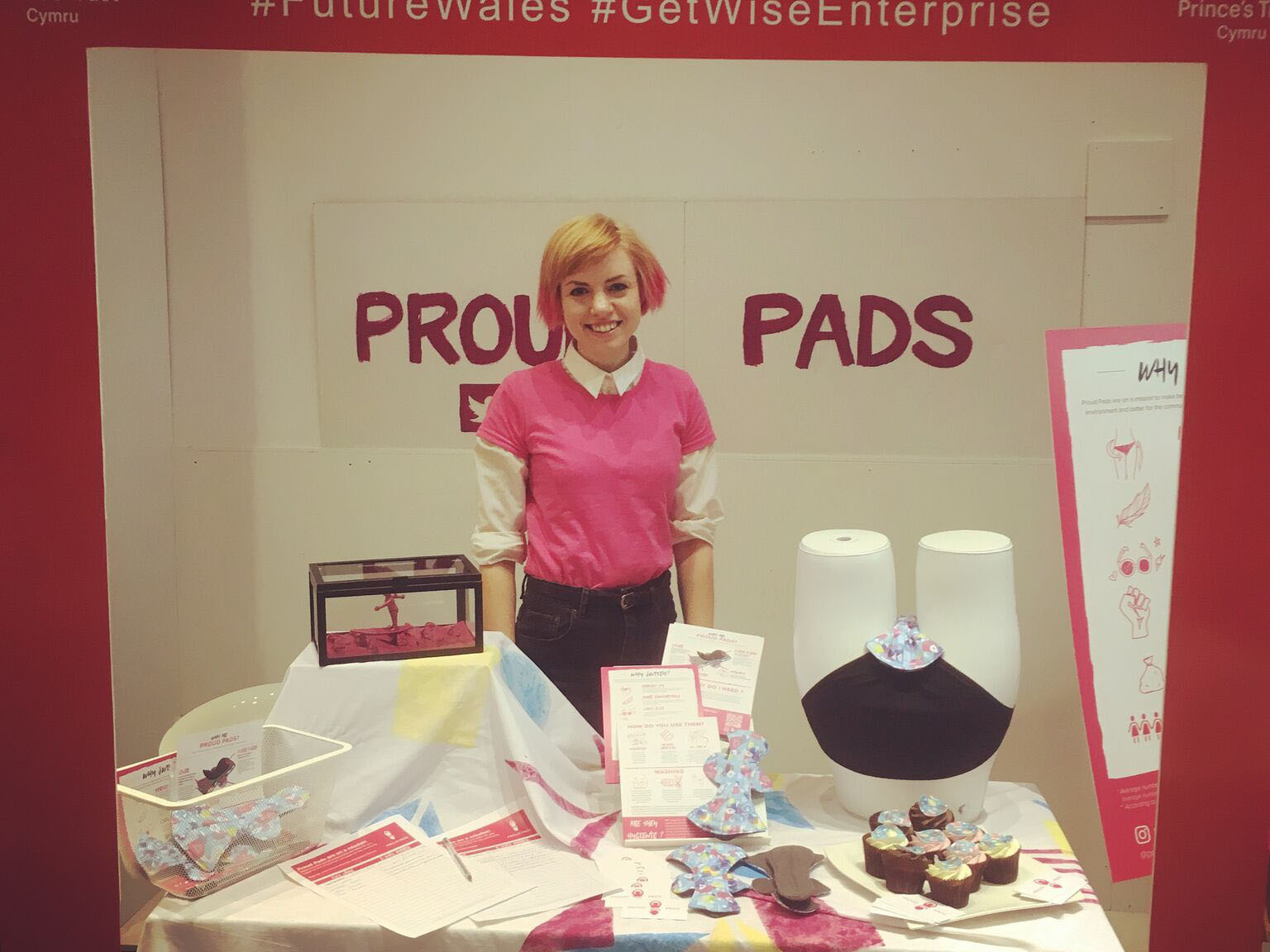 WOMEN around Cardiff are coming up with new ideas to combat period poverty.
According to latest statistics from charity, Plan International, one in 10 women has been unable to afford sanitary products and 12 per cent of women have had to improvise sanitary wear.
Fiona Munnelly, 26 an occupational therapy student at Cardiff University, is the project leader for Periods in Poverty.
The campaign has set up donation points for sanitary products, which Ms Munnelly says are in the late stages of development, at Chapter Arts Centre, Cardiff Students' Union and University Hospital of Wales.
The campaign received 700 donations in December, which were given to homeless charities and domestic violence survivor hostels.
Ms Munnelly said: "My main motivation was discussing this with my grandmother and her telling me she had been unable to afford sanitary products and the shame this caused.
"Recent news and articles, and reports are highlighting the impact of this, such as kids missing school, people who are homeless having to use inadequate solutions and people having to choose between eating or being dignified.
"These all have consequential factors, risking health, education and wellbeing for the most marginalised individuals."
On January 27, Ms Munnelly sat on the panel of Cardiff Central Women's Labour Forum to discuss how the city is trying to combat the issues.
Norma Mackie, Cathays councillor said: "Women are choosing whether to put food on the table or choosing sanitary products.
"With education being devolved to us, they are wanting Wales to do something about it because it is on the education side of things through schools, but again that's only a small amount of women.
"Whether it should be a central government issue needs to be considered."
Becca Mapp, 28, born in Llandaff, but now living in Miskin is a seamstress and small business owner, who makes cloth sanitary pads.
Her business, Silly Panda Co, focuses on eco-friendly products and chooses fabric over plastic, commonly used in sanitary wear.
The pads can be washed and reused, simultaneously helping the environment and saving people money.
However, Ms Mapp recognises there are still issues with affordability, especially for women who are homeless and do not have access to washing facilities.
Ms Mapp said: "I used to run a 'buy one, gift one' scheme on my website, but it received very little attention.  
"I frequently run discounts and competitions to enable people who might not ordinarily be able to afford cloth pads, and am always trying to think of new ways to get the word out there to make them more accessible.
"I try to use gender neutral language on my page and keep the 'pink and fluffiness' off so that people feel more comfortable around my product.
"Some makers use terms such as 'mama cloth', which I avoid. I also have a product discreetly available to those who need it, that consists of a pad that poppers into boxers."
Laura Niehorster, 27 from Swansea regularly holds events with her Proud Pads products in Cardiff.
Proud Pads are reusable sanitary wear, made with a waterproof fabric liner, bamboo charcoal fleece for comfort and are secured with magnets.
The fabrics Ms Niehorster has chosen give extra properties than regular sanitary towels, such as anti-odour and anti-bacterial functions.
They are easy to wash and can be worn for as long as the person wants and can last for three to five years.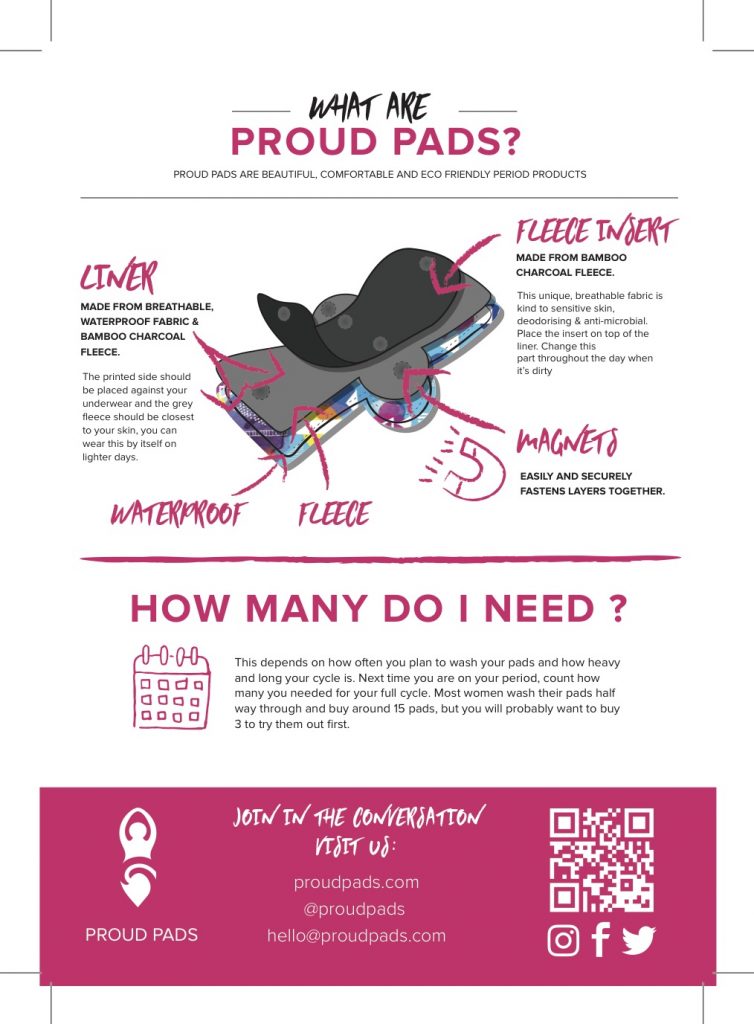 Laura Niehorster's Proud Pads design, which are reusable and eco-friendly. Ms Niehorster came up with the idea after trying to find reusable products to take travelling.
She realised things could be done differently and in September 2016 decided to use her fashion skills she gained from the University of Creative Arts in Rochester to create her own product.
Ms Niehorster was part of the Prince's Trust enterprise event held in St David's shopping centre last March.
"It was really good to show the pads to the public, however the comments were so polarising.
"People were either really happy and loved the idea and some people were scared.
"I think periods is such a taboo subject and a lot of education is needed."
Ms Niehorster wants to give back to the community, once her product is finalised.
For every five pads she sells, she will donate one of her cloth pads to organisations helping combat period poverty.