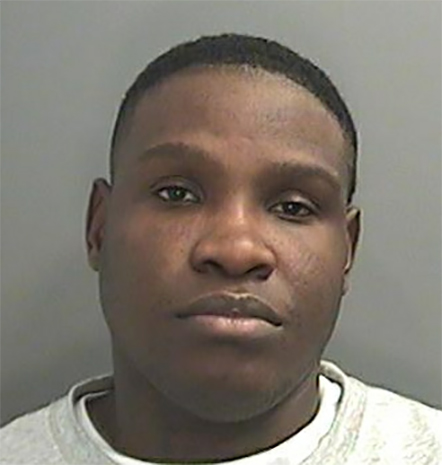 A MAN has been sentenced to 16 months in prison at Cardiff Crown Court for possession of more than £1,000 worth of cannabis.
Kenyon Reid started selling drugs again to make extra money to support his daughter and had been out of trouble for seven years, according to defence lawyer Ieuan Rees, who had argued for a suspended sentence.
The 29-year-old was described as being well liked and respected by his employers.
Reid had worked at Cardiff Prison's The Clink Restaurant, while a prisoner at category D HM Prison Prescoed, near Usk, and been in employment around Cardiff for four years since serving time for a previous offence.
The court heard that Reid has two previous drug-related convictions. He was sentenced to four years in a young offenders' institute in 2006 for the supply of the class A drugs cocaine and heroin, and five years imprisonment in 2011 for the supply of heroin.
On 31 August 2016 at 23:38 police patrolling the Roath area of Cardiff stopped a Ford Focus hire car, which was being driven in a suspicious manner by Reid.
Police discovered cannabis, £620 in cash and a "burner phone" – a cheap separate mobile phone usually used for drug deals – in the car.
After being taken to Roath Police Station, officers also found more than 19 grams on his person, including in his underpants, which Reid said was for his own personal use.
Despite giving his address as Thrush Close, officers found keys in Reid's possession belonging to a flat on Richmond Road. Police eventually found 135 grams of cannabis in total after searching the property, which would have had a street value of between £1,160 and £1,240.
Reid appeared at Cardiff Magistrates' Court on February 9 and pleaded guilty to possession of a class B drug with intent to supply.
Originally from London, Reid had been living in Cardiff for four years when he was stopped by police.
The court heard that Reid travelled back to London regularly to visit his daughter.
However, in sentencing Judge Powell QC found that a suspended sentence would not be suitable given Reid's previous drug convictions.
Judge Powell QC felt the sentence was justified to prevent "the damage illicit drugs do to young people".