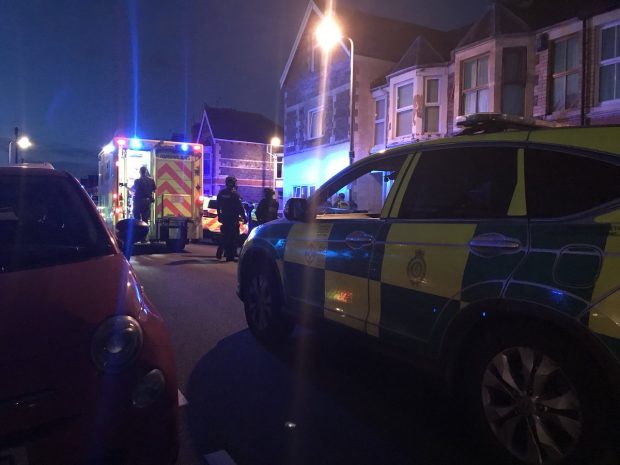 A 35-YEAR-OLD man has been arrested on suspicion of assault and is in custody following stabbings at a multiple occupancy house on Inverness Place last night.
Three men were taken to hospital at around 8.30pm with stab wounds after police were called to a major incident on the residential street in Roath.
The three victims, males aged 17, 23 and 26 are all now in stable conditions.
Armed police, and two ambulances, attended the scene.
The property on Inverness Place remains cordoned off and there is still a police presence at the scene.
Police investigations are continuing.