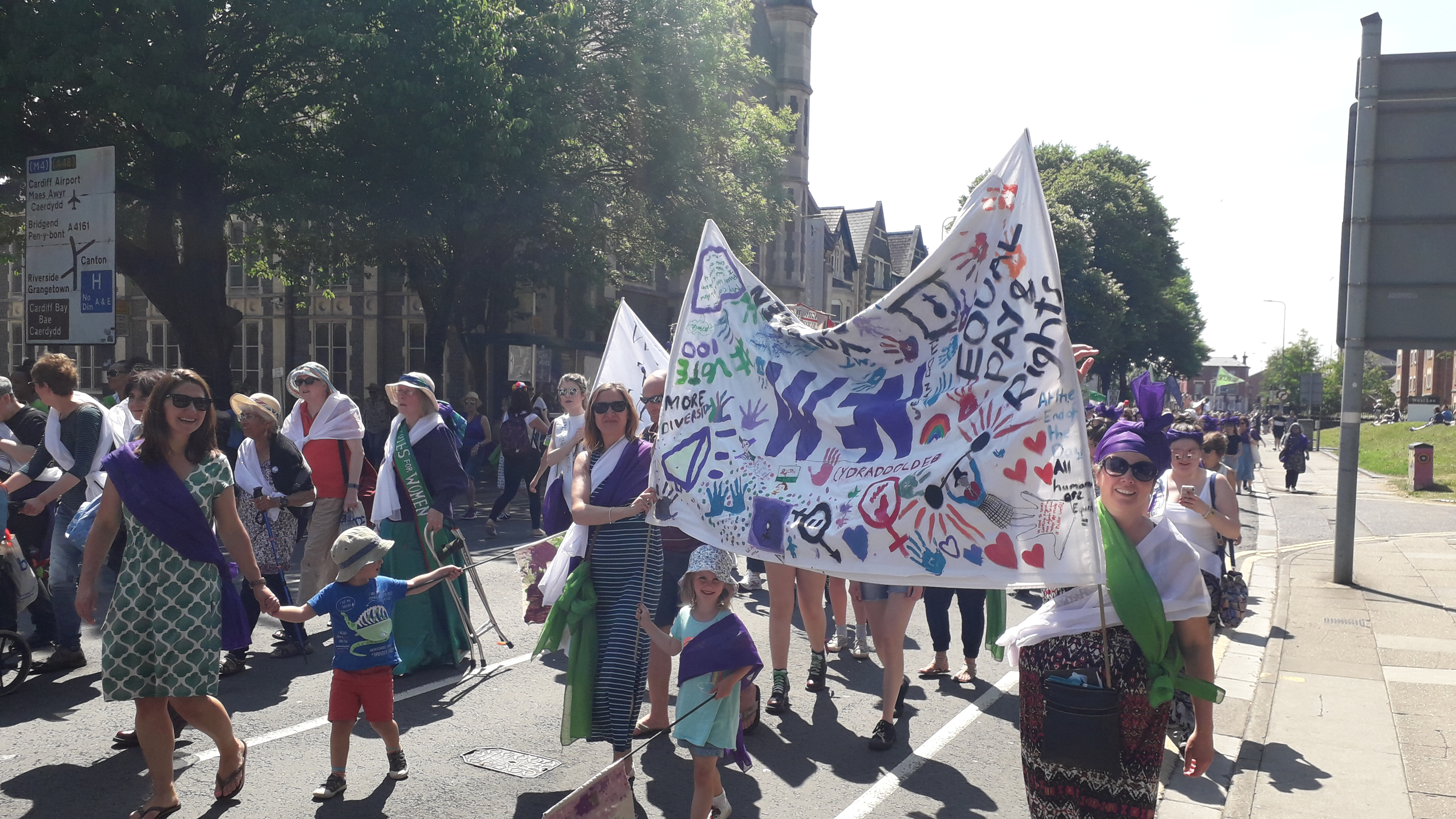 THE 100 home-made banners created to celebrate 100 years of women voting were so good they are worth another view, say organisers of Processions 2018 Cardiff.
There are no plans to display the banners together but publicist Nia Jones, said: "It would be such a shame for all those banners not to be seen and shown off."
Hundreds of women held their home-made banners proudly as they walked the two-mile route from Cardiff City Stadium to Bute Park on June 10 to celebrate 100 years of women voting.
"Processions was a one-off piece of living art work. I have worked on a number of events in Cardiff over the years and never witnessed an event quite like this before," said Ms Jones.
Groups from around Cardiff and the rest of Wales have arranged for their own banners to be put on display.
Director of Women's Equality Network Wales, Catherine Fookes, said: "We had a fantastic time at Processions. We brought a banner with us, which is now in our office waiting to go up on the wall.
"The banner had messages around equality, equal pay, a quote from Maya Angelou and much more besides. It was made by our members."
Over the past few months the organisers held workshops to create 100 centenary banners to be displayed on the Cardiff march.
Women who attended were given scarves of either purple, green or white – the suffragette colours.
More than 6,500 women marched, according to figures released by Cardiff council.