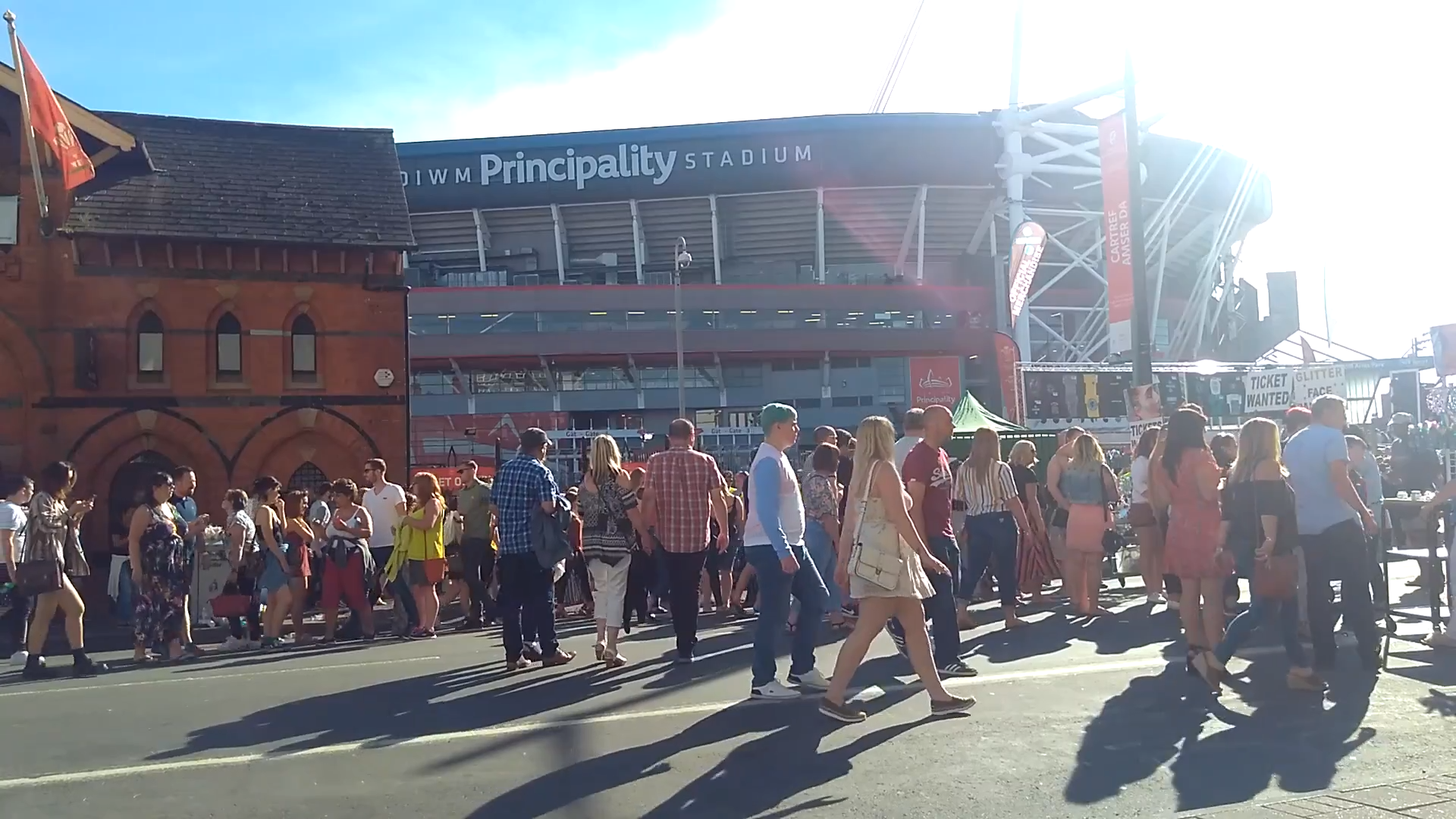 ED Sheeran has completed his four gigs at the Principality Stadium amid complaints of "dreadful" traffic problems during the course of his stay.
The artist had sold out all four dates at the stadium with around 240,000 fans coming to the concerts.
The influx of visitors to the city caused havoc for road users with congestion at one stage reaching from Cardiff back to the Second Severn Crossing toll booths, a distance of about 30 miles, on Thursday.
Karen Mochrie, 53, from Tonbridge was one visitor whose journey into the city on Thursday was affected.
"It was dreadful to be quite honest, an absolutely dreadful journey," she said.
"We knew that Ed Sheeran was playing so we set off much earlier then we usually would, but it still took us three hours longer then we expected to get here.
"We would usually get the train in, but of course with the (Severn) tunnel being closed that wasn't an option."
Fans had already been warned to allow plenty of time to make it to the venue due to increased security and ticket checks intended to stop ticket touts.
Fans were asked to bring ID with them to verify their tickets and were initially only allowed to buy four per customer.
Tickets listed for resale were also cancelled prior to the event.
But those who could make it into the city were in high spirits.
Ryan Harrison, 39, Bridgend, who was collecting donations for Tenovus Cancer Care at the gig, said there was a good atmosphere.
He said: "The atmosphere around the city has been a really great, We've been here for three days. It's been just as busy everyday, the sun has obviously helped and we're all in good spirits."
This is not the first time Cardiff has had issues dealing with influxes of visitors to events at the stadium, with both of Anthony Joshua's fights causing similar travel problem.