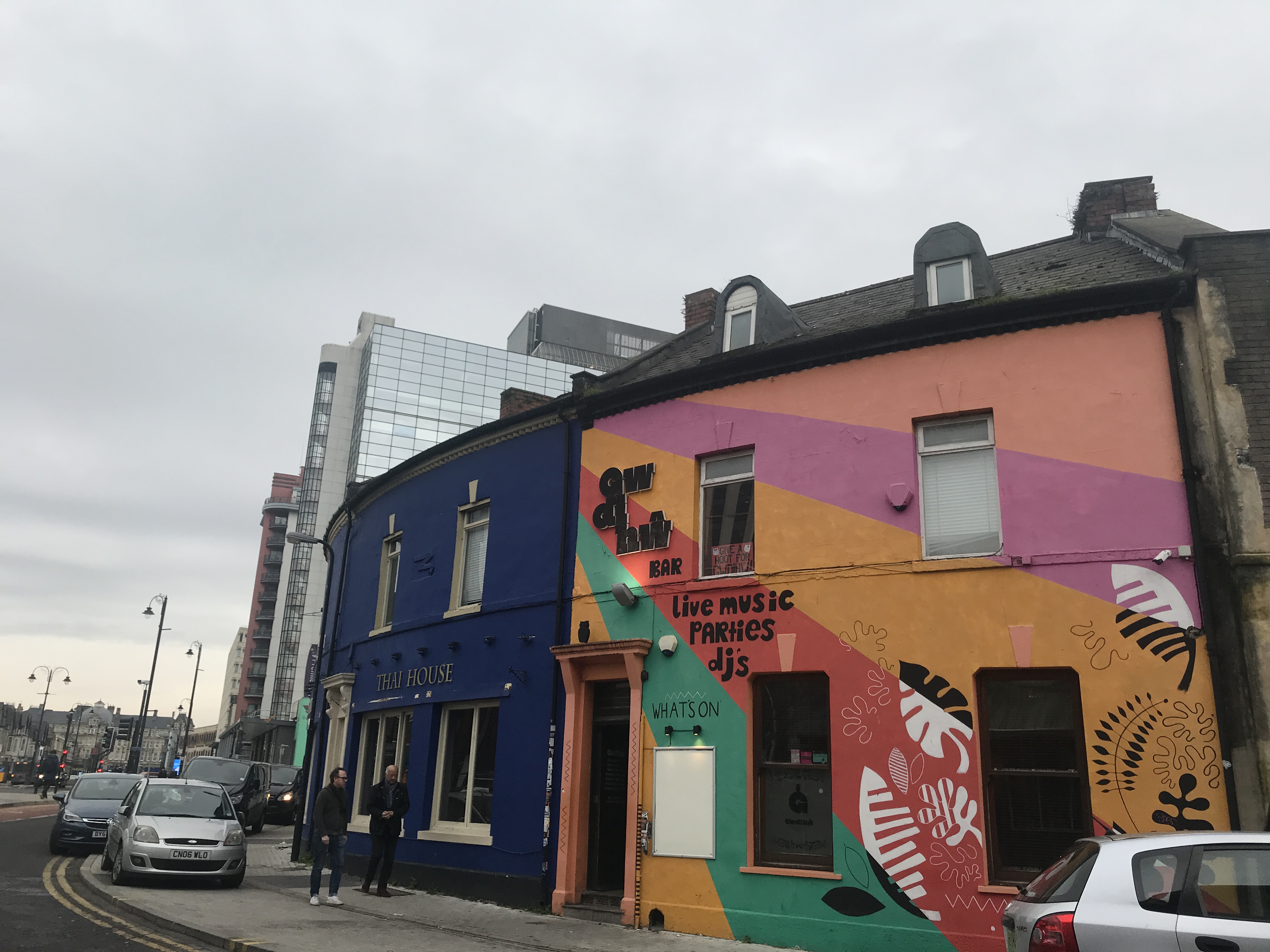 AFTER an emotional gig, Gwdihw, one of Cardiff's best loved music venues, closed its doors on Guildford Crescent for the final time last night.  
Today's scene is sombre as loyal customers come to collect souvenirs and people volunteer to help pack up furniture, along with a decade worth of music equipment, art and memorabilia.  
Weeks of campaigning, a petition with 20,000 signatures and even calls from politicians to save the intimate venue could not make the landlord budge.  
The future, however, looks bright. Gwdihw plans to re-open in a new city centre venue within the next six months on a "community shares" basis.  
James Chant, 39, is Gwdihw's music and events consultant and has been closely involved with the business for over six years.  
"It will be a completely new business model. We're learning as we go, it's quite a lot to take in," he added.  
Gwdihw announced on social media that it is in talks with with Wales Co-operative and seeking investment pledges.  
"Wales Co-operative said it was the most amazing reaction they have ever seen," said Mr Chant.  
Mr Chant revealed to The Cardiffian that Gwdihw would reopen in collaboration with another Cardiff venue.  
"We're going to be making an announcement next week. We are going to collaborate with someone on a new venue.  
"There are two spaces that interest us most. Both are in the city centre. 
"We would hope to be open within four to six months," he said.  
Despite a prosperous eight-year period of year-on-year growth, uncertainty remains after the closure, particularly for employees.  
"Everyone is redundant at the moment – about a dozen to 15 members of staff," Mr Chant told The Cardiffian.  
Cardiff Council's consultation is ongoing and a decision is yet to be made on the demolition of Guildford Crescent – it has been suspended for three months but may not go ahead at all.  
If the venue does not end up being demolished, Mr Chant said Gwdihw would not try to reclaim the space.  
"It is within the landlord's rights to evict us but after all this we wouldn't be able to come back." 
It is thought that the demolition of Guildford Crescent would give way to new developments, but Mr Chant let on that this has left a sour feeling with both the staff and customers of Gwdihw.  
"The location of the venue is part of the vibe. It's part of the cultural fabric of Cardiff. 
"Cardiff is in danger of becoming an identikit city centre. We've got to protect these cultural assets," said Mr Chant.  
"It's very hard to gauge the economic impact of Gwdihw. Turnover is small relative to bringing in a chain but it is the hidden value of venues like this that matter," he added.