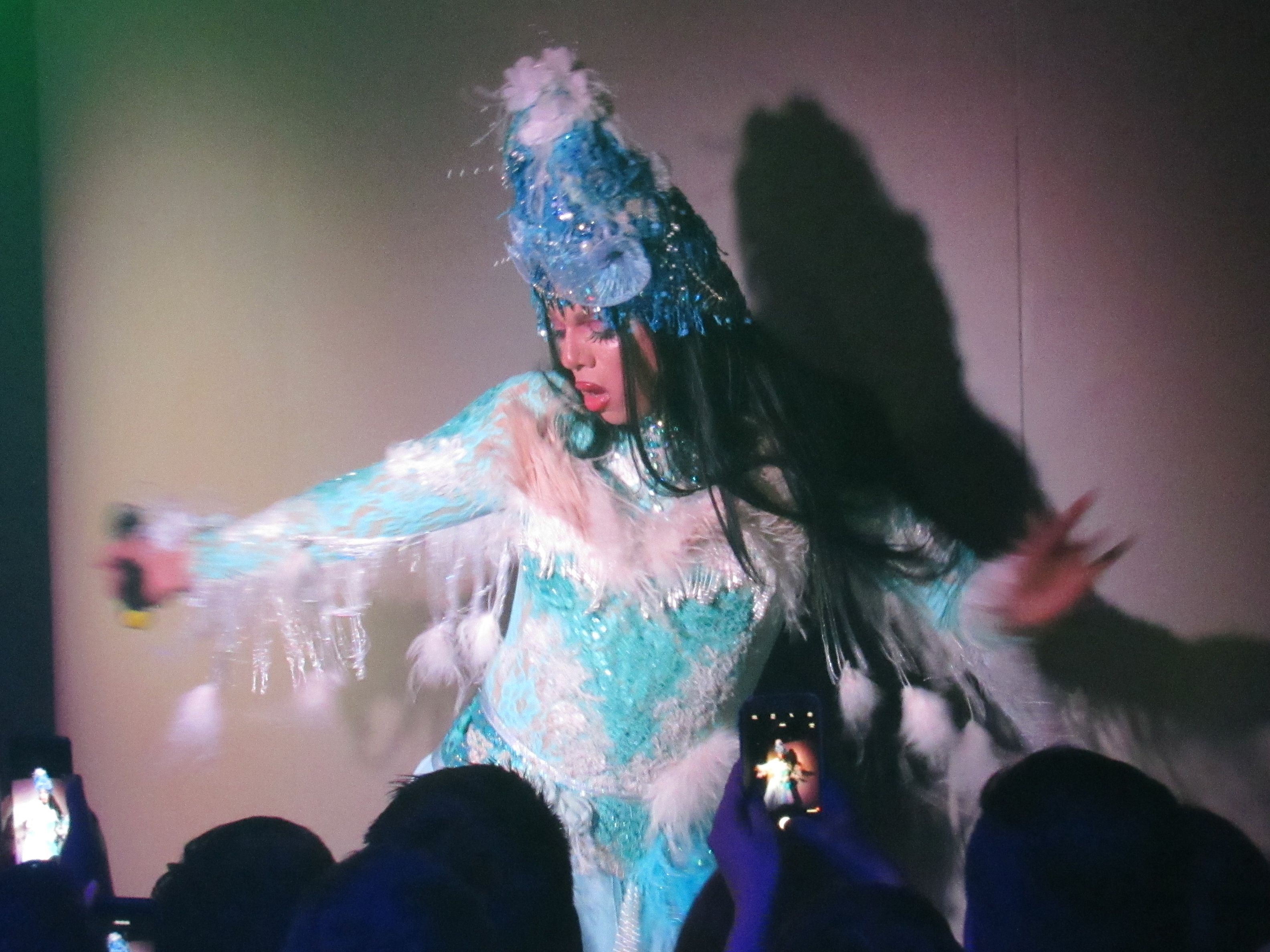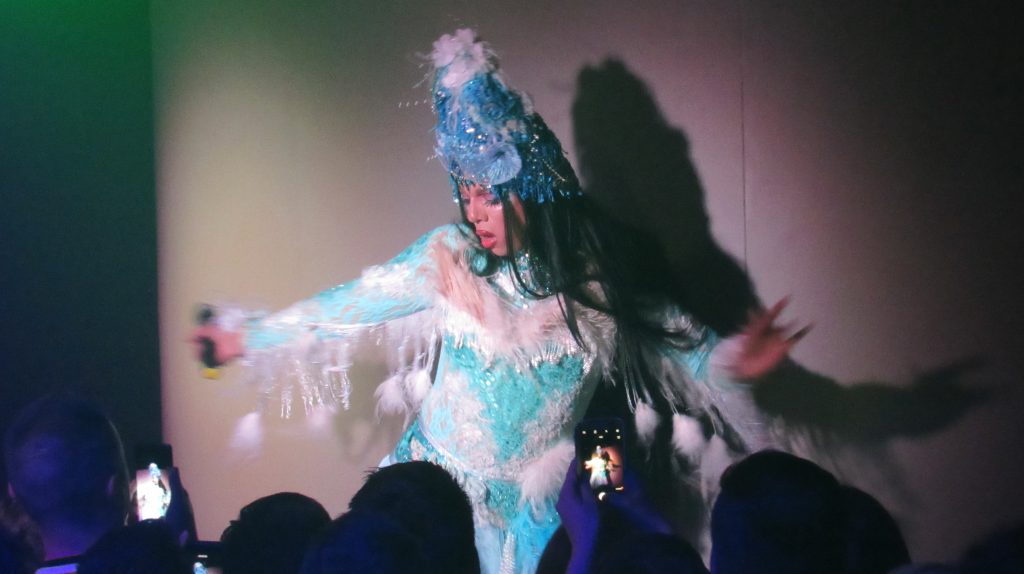 QUEER artist and rapper Aja performed to a crowd of adoring fans at the Pulse Nightclub in Cardiff last night.
Aja is famous for competing in RuPaul's Drag Race and All Stars 3, US reality shows in which drag queens compete for $100,000.
The artist, who uses the pronoun "they/them" and prefers to be known as a "queer artist", performed songs from their recent album, and a new single that will be released on Wednesday, October 17 at 7pm GMT.
After Aja's initial run on RuPaul's Drag Race, they received harassment online from young American fans for arguments they had with fellow Drag Race contestant Valentina.
But Aja has noticed a difference between those fans and their international audience.
"I just think America has this unrealistic standard of what drag is, and I think more than anything drag has been put into a box in America," they told The Cardiffian.
"And if you don't fit that box, it is not impossible, but it is harder to get people to be interested in your product. When I went to the UK, I realised they were fans of everyone. They love everyone."
Cardiff has an active drag queen scene. The Pulse Nightclub has hosted former Drag Race contestants 10 times and hosts regular competitions for the local community.
The 200-strong crowd included Caitlin Baker, a 19-year-old Drag Race fan.
Ms Baker was at the event with her twin Emily and two friends. They regularly watch performances of former Drag Race contestants together.
They have watched another famous drag performer, Courtney Act, 20 times. Courtney Act has appeared on Drag Race, Australian Idol, and the UK's Big Brother.
"Drag Race was one of the first queer things that I watched. It just felt right," said Ms Baker.
"It wasn't something that was full of stereotypes. There are a variety of things in there."
Aja will return to the UK on October 23 for a performance in Newcastle.