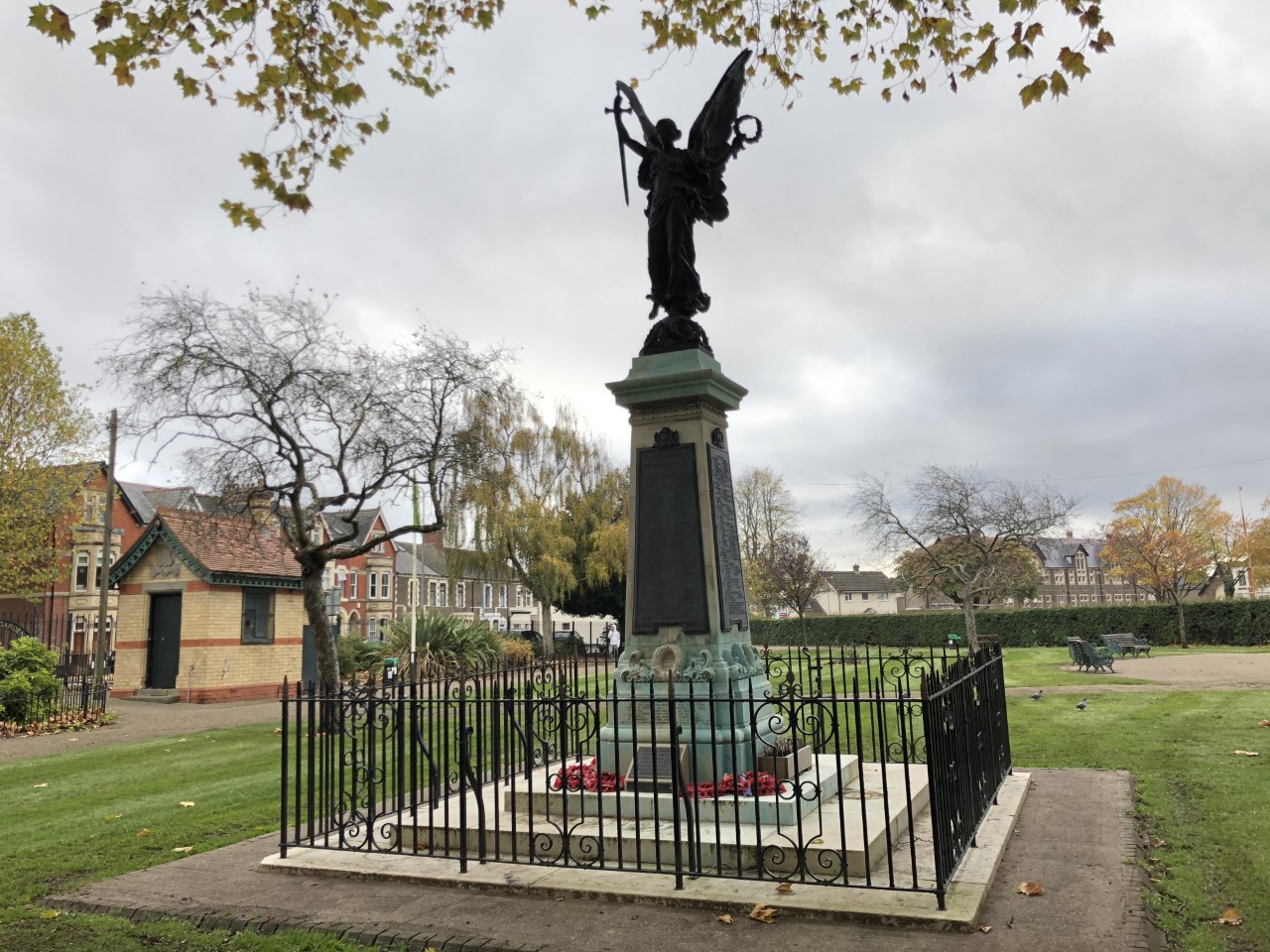 GRANGETOWN'S fallen soldiers and sailors are being commemorated in a book to mark the centenary of the end of World War One.   
It Touched Every Street tells the tales of the 480 service men and women from the Cardiff area who were killed during the conflict.  
The 200-page book was written by journalist and Grangetown Local History Society member Steve Duffy.  
During his research Mr Duffy discovered that more than 150 names were missing from Grangetown's war memorial in Grange Gardens.  
He told The Cardiffian: "It quickly dawned on me that there were quite a few more names popping up that we hadn't got on the war memorial that lived in Grangetown and were connected with Grangetown – so it got a bit bigger than we thought it would be! 
"It was fascinating to find that they're not just names, they're not just regiments, they're not just ships – they're actually real people with where they come from and what their stories are."
Residents soon came forward to identify relatives who had lost their lives in battle but weren't recognised on the memorial.  
"The war memorial is an imperfect document of what happened," Mr Duffy continued.
"We've got the benefit of the internet, search engines, military records online – they didn't have access to any of those things. You can understand why it wasn't perfect, but they were still a bit disorganised. 
"The important thing now is we have been able to refresh what has been done back then – it shows the loss of lives was even greater than people realised." 
A plaque has since been installed on the memorial to recognise those who weren't listed. It was also discovered that three Grangetown women had died because of the war, as well as one Cardiff City footballer.
The book is one of several initiatives to commemorate the fallen of the area. Last month postcards were sent out to mark the house of each Grangetown soldier and sailor who lost their lives at war.  
"I think it has really touched people," Mr Duffy said, "We've had a really fantastic response." 
"I think it's good for the community to know that they were just ordinary folk that did their bit, really. Putting a story to a name is quite evocative."  
The book launch for It Touched Every Street takes place at Grangetown Hub on Saturday, November 10 from 1pm until 3pm.