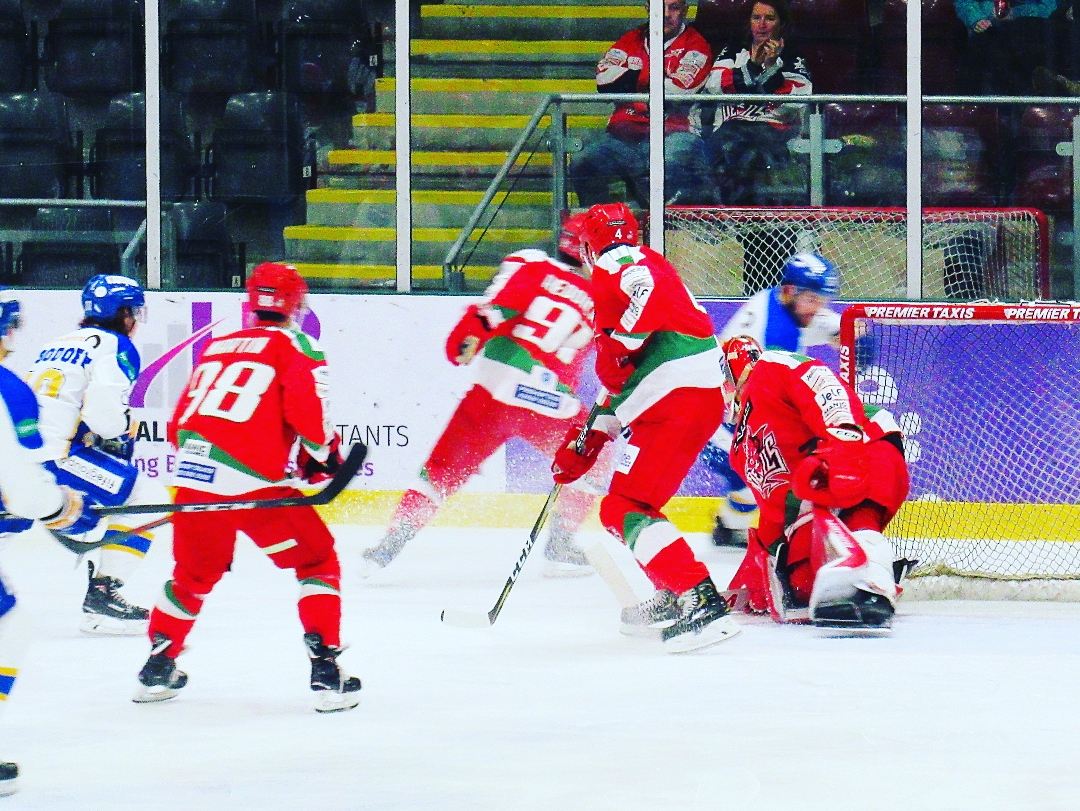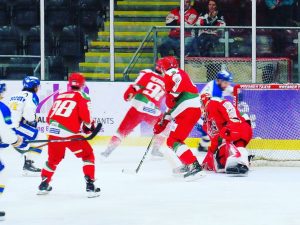 CARDIFF Devils suffered a double setback in their efforts to retain their Elite League title last week.
They lost two out of three games on the week which saw their 1,000th Elite League game.
Devils 4-5 Fife Flyers
Their first fixture of the week saw a Wednesday evening clash at the Ice Arena, in which the Devils suffered a 5-4 overtime defeat at the hands of second-placed Fife Flyers.
The Flyers got off to a fine start with two goals in the opening 20 minutes. Joe Basarba scored at 3:46 before Paul Crowder returned to haunt his former side, and double the lead on 19:19.
The Devils' responded well, scoring two powerplay goals in quick succession to tie.
Joey Martin scored at 24:00, before Bryce Reddick struck just 24 seconds later.
Devils' joy was short-lived, however, as the Flyers urged their way back in front through a Mike Cazzola powerplay goal at 35:01, giving the visitors a 3-2 lead after 40 minutes.
The gripping affair took another turn after just 78 seconds of the third period, when the Devils tied the game again. Layne Ulmer responded quickest to Joey Haddad's shot, calmly picking up the rebound to make it 3-3.
At 50:04 the Flyers restored their advantage again, with another powerplay goal from Danick Gauthie, before Matthew Myers tied the game at 4 apiece, slotting home from Mark Richardson at 53:11.
To the despair of the Devils, Brett Bulmer settled the game on 1:42, picking up a rebound from Crowder's effort to fire into a gaping net, and send the visitors home happy.
Devils 4-2 Milton Keynes Lightning
Andrew Lord's men were back to winning ways on Saturday, condemning lowly Lightning to a 4-2 defeat at Planet Ice Arena.
The Devils found themselves behind on 20 minutes, despite Linglet's 1:23 goal.
Lightning's Cole Shudra somehow found the net from a difficult angle at 7:37, when he shot just inside the blueline. The puck found it's way under Ben Bowns in the Devils' goal to draw level.
Tim Wallace put Lightning in front with a fine strike at 14:15 of the first period.
The Devils showed their character again when Ulmer levelled at 27:43, before they raced into the lead two minutes later through Sean Bentivoglio.
Gleason Fournier doubled the Devils' lead at 14:31 with a powerplay goal after Patrick Killeen was punished for tripping and unsportsmanlike conduct.
The Devils dominated the last two periods to comfortably see out a 4-2 victory.
Devils 1-8 Belfast Giants
The Devils' 1000th game in the Elite League did not go to plan as they shipped eight goals to fellow title contenders Belfast Giants on Sunday.
The Giants saw out the first period with a 2-0 lead. Jim Vandermeer tucked home after a neat pass from Kyle Baun at 2:57, while Baun found a goal of his own at 4:27 after the Devils failed to clear.
The Devils halved the arrears when Bentivoglio got onto the end of a Martin pass at 25:45.
Devils joy ended there, however. Two Giants powerplay goals for Baun at 32:43 and Blair Riley at 34:19 threatened to put the Giants out of sight.
Two more goals in the third period did just that. Baun completed his hat-trick just 46 seconds in, and Vandermeer added to his account at 42:59.
Lord's team were embarrassed further at 44:50 when a seventh arrived from Baun, before Darcy Murphy added an eighth at 56:49.
We actually walked out before the end. I have never done that at a Devils game, but tonight was just appalling. Some serious Q's need to be raised and our gameplay needs an over haul.

— Gee Alexander (@gez1087) November 11, 2018
Lord's verdict
Coach Lord was understandably disappointed after what was their heaviest defeat at home since they moved to the Ice Arena, three years ago. "It was obviously brutal, it's unacceptable and not to our standard," he said.
"It was frustrating because we have had a little blip for a few games (and) I thought we worked ourselves out of that after a win last night."
"It was obvious we didn't have our usual energy, and that's unacceptable. There are a lot of thoughts I'll keep to myself."
Next up
The Devils are back in league action when they host Nottingham Panthers on Saturday, and will aim to respond when the puck drops at 7pm.