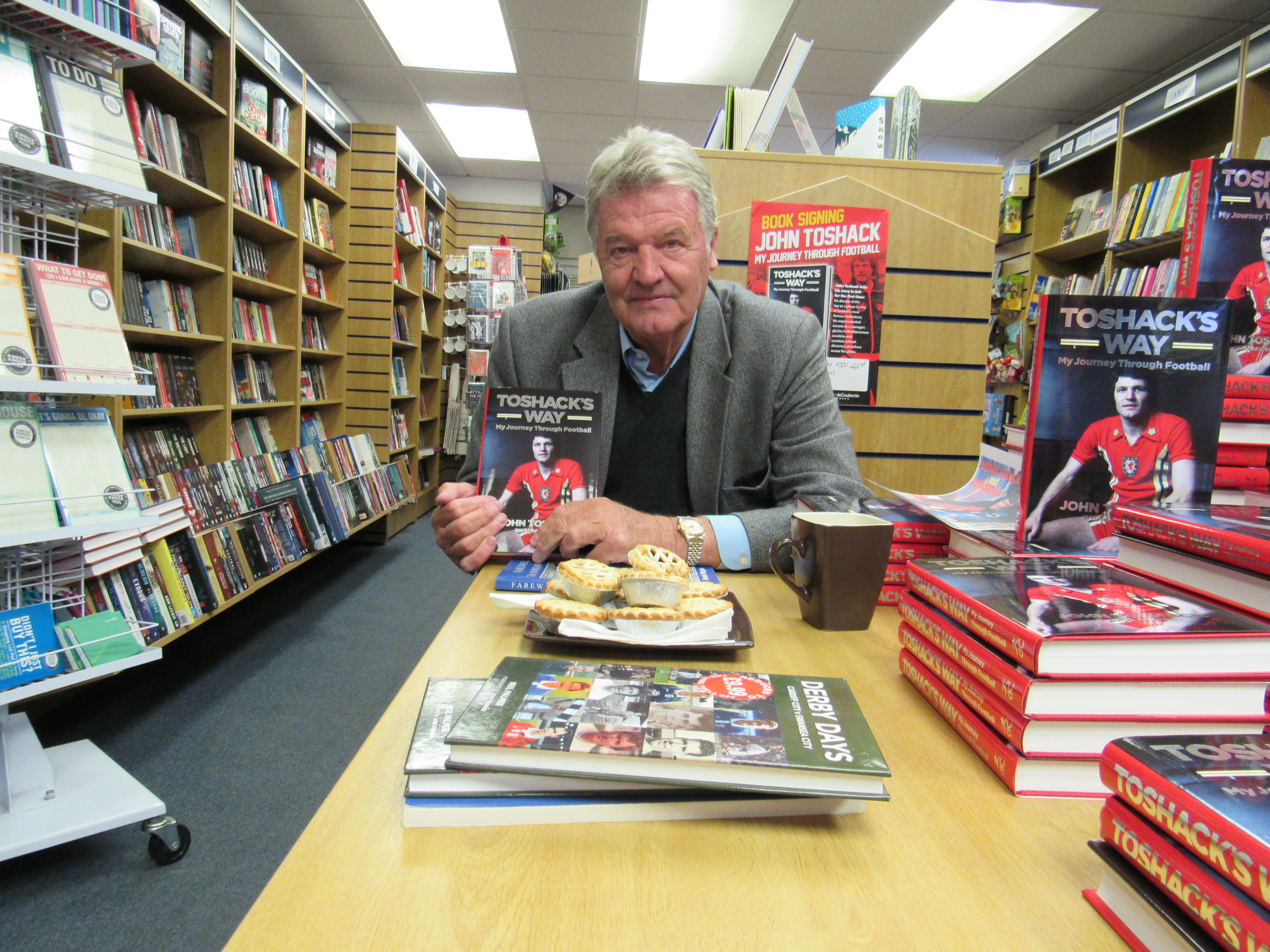 Former Wales manager on his love for literature, simple management, life abroad, and why Ryan Giggs has a difficult tenure ahead.
THE LIFE of a British professional footballer-cum-manager is often a predictable one, but that is not the case for Welsh football legend John Toshack.
His globetrotting managerial career began at 29, when he left high-flying Liverpool for Fourth Division Swansea City, and has since taken him to nine countries.
As he approaches his 70th birthday he has returned to Cardiff with his new autobiography, 'Toshack's Way', and joined us to reflect on his career.
His love for literature
Toshack's literary prowess does not stop at his new autobiography. He previously released a poetry book, a Christmas annual, another autobiography titled 'Tosh', and a Spanish language book.
"I've always enjoyed writing and the poetry in particular I found good fun. This will be the last one," he says. His latest work tells a story of a remarkable career, which began in 1965.
The playing days
His career started as illustriously as it would continue, making his debut in 1965 to become the youngest player to appear for Cardiff, at just 16.
It was there that he came across John Charles, a strapping striker with a fierce goal-record.
"I was lucky enough to play with and manage some terrific players, but John was the best I've ever seen." Toshack gleams as he remembers Charles bellowing at him across the training field.
"He used to shout to me 'Head it back where it comes from son!' I learned so much from him."
Toshack would go on to create his own reputation as a powerful striker, scoring over 160 league goals for his hometown club to earn himself a prestigious move to Liverpool, and the First Division. There, he wrote himself into club history, forming goal-scoring partnerships with Kevin Keegan and Steve Heighway to help win two league titles, two UEFA Cups, an FA Cup, and a UEFA Super Cup.
He attributes his managerial success to casting a close eye over manager Bill Shankly during that period.
"Everything I've done since I owe to those days at Liverpool. I've had 30 years in all sorts of countries putting into practice what Shanks taught me. Those methods will still be important 50 years from now."
The Swansea years
He had the opportunity to test his managerial credentials earlier than anticipated. At 29, after many injuries, he swapped Liverpool for a player-manager position at Fourth Division Swansea, becoming the youngest coach in the Football League.
"Everyone thought I was mad. I went up to watch them lose to Rochdale, who were bottom of the league at the time. My best mate, Emlyn Hughes, asked me 'What have you done Tosh? You've left Liverpool for a club who've just lost to the worst team in the country'."
He went on to complete three promotions in as many years at the Vetch Field, an achievement Toshack believes will "never be done again", but has its foundations in simple methods.
"I'm unsure about these new ideas. Our success started by keeping the lads together. I started to put lunches on at the Vetch. Baked beans on toast," he laughs.
It might appear simple, but Toshack's approach was meticulous, and still is; "I started using a diary at Swansea and I still have one now. I recorded statistics, every day's training and every game."
Success on the continent
Toshack left Swansea for pastures new following their relegation in 1984, but his approach continued to pay dividends abroad.
A Copa Del Rey with Real Sociedad, a league title with Real Madrid and the Turkish Cup with Besiktas raised his stock further.
"Not bad for a lad who didn't have a passport until 16," he says, proudly.
But if his success with Swansea was born from baked beans on toast, surely his achievements abroad were more difficult.
"I've never had a problem anywhere. Wherever you go you have to learn the language and the culture as best you can. And then, if you make mistakes, people tend to make allowances," he says.
"I think one of the best things I did was go on my own. I worked with the clubs' people, and they knew I was receptive."
Challenging years ahead for Giggs and his team
A concern of his is the lack of experience running through Welsh football.
He is certain he would not have achieved what he has in management without his experiences in the lower tiers.
"You have to pay your dues in management before you get the top jobs, and I'm not sure Ryan (Giggs) has."
Toshack likened Giggs's challenge to the one he had towards the end of his second spell as Wales' boss, a period he describes as "without doubt the toughest and most frustrating of my career".
He recalls a Saturday afternoon in November 2009, after a 3-0 win over Scotland, when he believed something special was brewing.
"We just need to be patient now", he said to Brian Flynn (assistant manager). But a host of injuries put paid to that, and he resigned less than a year later.
"We had so many injuries. I lost Ched Evans, Sam Vokes and Simon Church in one day! We had to hang on to some longer than we'd have liked, and push the younger ones through quicker than usual.
"We took over a team with an average age of nearly 30, and Flynny did a fantastic job finding some great young talent," he says.
His pride is clear when he speaks about those he brought through that are still playing at international level today.
"They'll all be queuing up for 100 caps soon. There are still seven or eight of them there now."
The next venture
It is his undying love for football that means Toshack is still refusing to rule out another venture in the game.
"I do find it more difficult now than before. I think all that running I did for Keegan is catching up with me," he jokes.
"But Shanks used to say to me 'Retire! Retire is a word that should be struck from the dictionary! I'll retire when they put me in the coffin and bang down the lid.' And I couldn't agree more."