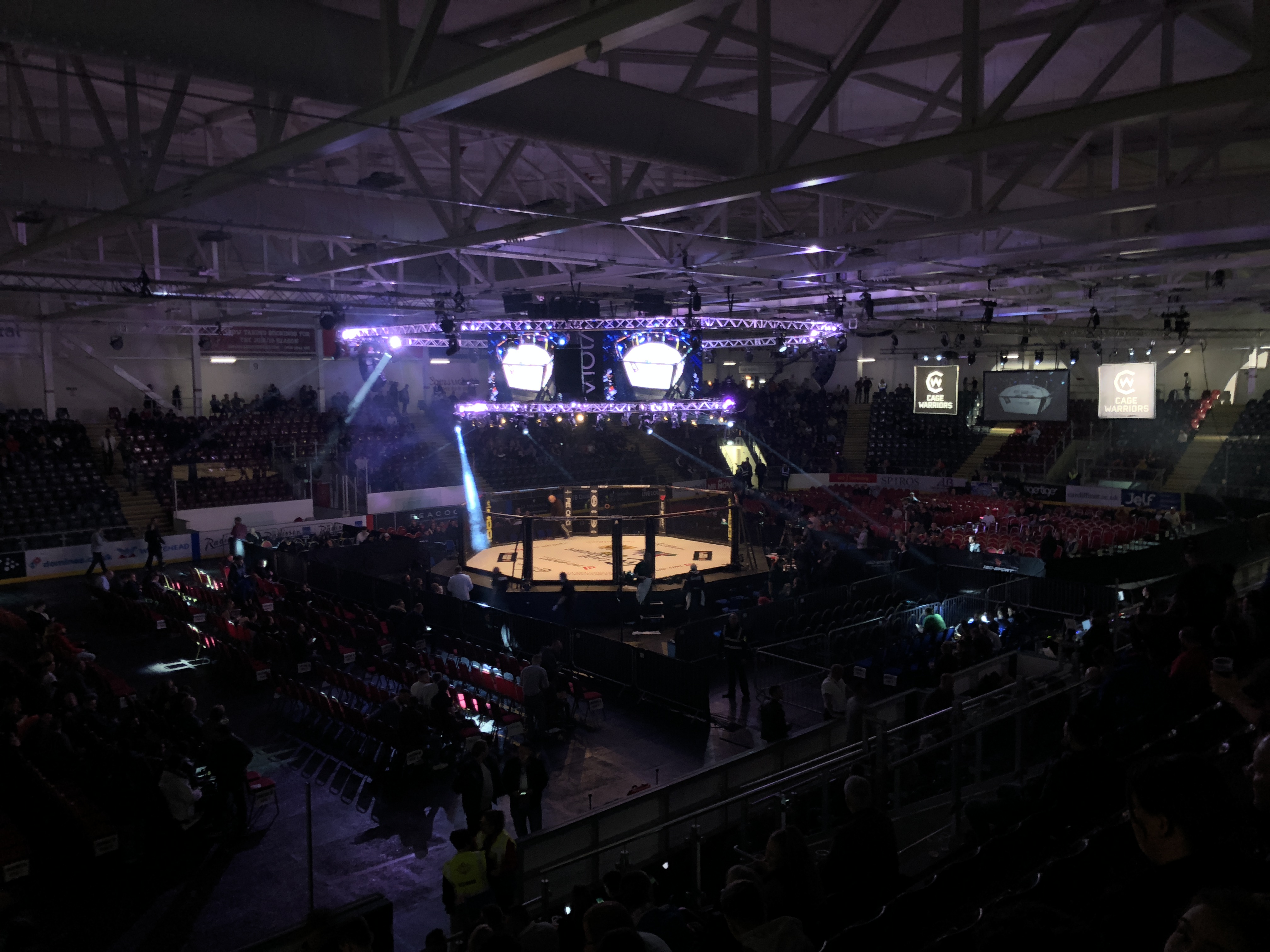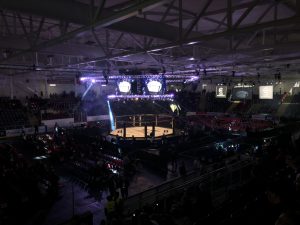 MILLENNIUM STADIUM, NOVEMBER 2007. Cardiff rejoices as their hometown hero asserts his position as one of the greatest pound-for-pound fighters in the world in front of 50,000 adoring fans.  
Little did those fans know it would be Joe Calzaghe's last outing in the Welsh capital, with the lure of America and big-money bouts against Bernard Hopkins and Roy Jones Jr drawing the Italian Dragon away from his beloved supporters.  
The wait for another superhero has been long overdue, with fans yearning for a new name to sing in bars and pubs long into the night.  
Boxing has been a staple of the Welsh sporting identity, but today there is a new sporting phenomenon on the rise, and Wales is leading the charge in its growth.  
VIOLA ARENA, DECEMBER 2018. Cardiff rejoices as a young man from Abertillery lays down a marker for what many will hope and pray to be a fruitful career.  
Jack Shore's emphatic third round victory over Brixton's Mike Ekundayo firmly established the 23-year-old as one to watch in the world of mixed martial arts (MMA), as he became Cage Warriors bantamweight champion.  
MMA has come a long way since it first arrived on these shores. While Calzaghe was winning the hearts and minds of people the world over, the British Medical Association in 2007 tried to have the sport banned in this country.  
Fast forward to December 2018, where five Welshmen competed on the Cage Warriors 100 card alongside Shore. The surge for an illustrious career in the octagon is clear for all to see.  
"The beauty of our sport is that you're practicing a whole range of disciplines. You've got wrestling, jiu jitsu, boxing, muy thai and judo," says Danny Williams, an amateur fighter from Pwllheli, North Wales.  
Williams has been training out of Hamma Gym in Pwllheli for five years now. The 27-year-old has quit his job at his local ASDA supermarket to focus solely on his dream.  
"It's my life, it's my religion," he added. 
The North Walian has a mixed record at amateur level. However, an impressive win on December 8 has got the ball rolling on professional contract negotiations with Cage Warriors' top brass.  
"Five wins with Cage Warriors and I could get signed with the UFC. I believe the way I'm growing it's looking like those doors are opening 100%. I've just got to win. 
"It's a very tough sport to make money from. Even if you're very good at it you're not going to get a great pay – you have to be very good at marketing. 
Many fighters from across Great Britain and Europe share the same dream – to break through and earn a lucrative contract with the Ultimate Fighting Championship in America.  
Welshmen Brett Johns, John Phillips and Jack Marshman have made the leap from Wales across the Atlantic Ocean. The latter fights out of Tillery Combat Gym and is a teammate of Jack Shore.  
The gym, which opened in 2008, is run by Shore's father Richard. He says the sport has made great steps since his days competing at amateur and professional level.  
"It was very different back then to what it is today," Richard reflected: "The MMA scene is really booming in Wales." 
Tillery Combat Gym is based in Blaenau, Gwent. The area is one of the poorest in Britain, with some of the highest unemployment figures in the country.  
"Financially, it's not a great place to be," Richard continued "MMA gives youngsters something to do and keeps them on the straight and narrow. 
"Jack (Shore) has set the standard, people know if they come to our gym, we can improve your striking, your wrestling and your jiu jitsu. 
"I think it's great to see what we're doing is working and Jack has proven that with the world title on the weekend." 
Richard has seen first-hand the potential growth of the sport in this country, but recognises the need for support from some of the nation's biggest influencers.  
"What we need is a bit of backing off the BBC, ITV, and other big broadcasters to get the growth. I'd like to see more of it on the news."
The future is certainly bright for Jack Shore. His victory last Saturday extended his professional record to 10-0. It is surely only a matter of time before he follows in the footsteps of his fellow countrymen to the bright lights of the UFC.  
"We've spoken to the UFC and they have tried to sign Jack in the past," Richard said, "we'll see out the contract (with Cage Warriors). He is two fights into a five-fight contract. 
"At 23 there's no rush, he's having a great experience fighting in front of big arenas and Cage Warriors are really looking after him. 
"I don't just want him to go there (to the UFC) and compete, I want him going in and dominating like George Saint Pierre and Conor McGregor."  
Another Welshman hoping to make waves inside the cage is Oban Elliott. The 20-year-old, from Merthyr Tydfil, has a perfect amateur record of 7-0, and is on the cusp of a professional deal with Cage Warriors.  
Elliott fights out of Impact Gym, in Bristol, where he is studying business at University of West England.  
The dream can't get much bigger for the youngster.  
"I want to be one of the biggest names in the sport. I can see there being a UFC card in Wales in the future, 100%. 
"It's massively growing, especially with the boys like Brett Johns, Jack Marshman and now Jack Shore 
"Right now, Wales is all about rugby and boxing, but MMA is really starting to grow. It's going to be the next hotbed in Wales." 
The progress MMA has made in this country is indisputable, and, with the steps taken by Welsh fighters such as Brett Johns and Jack Shore, the pathway to success, the kind enjoyed by Calzaghe, certainly looks clearer.