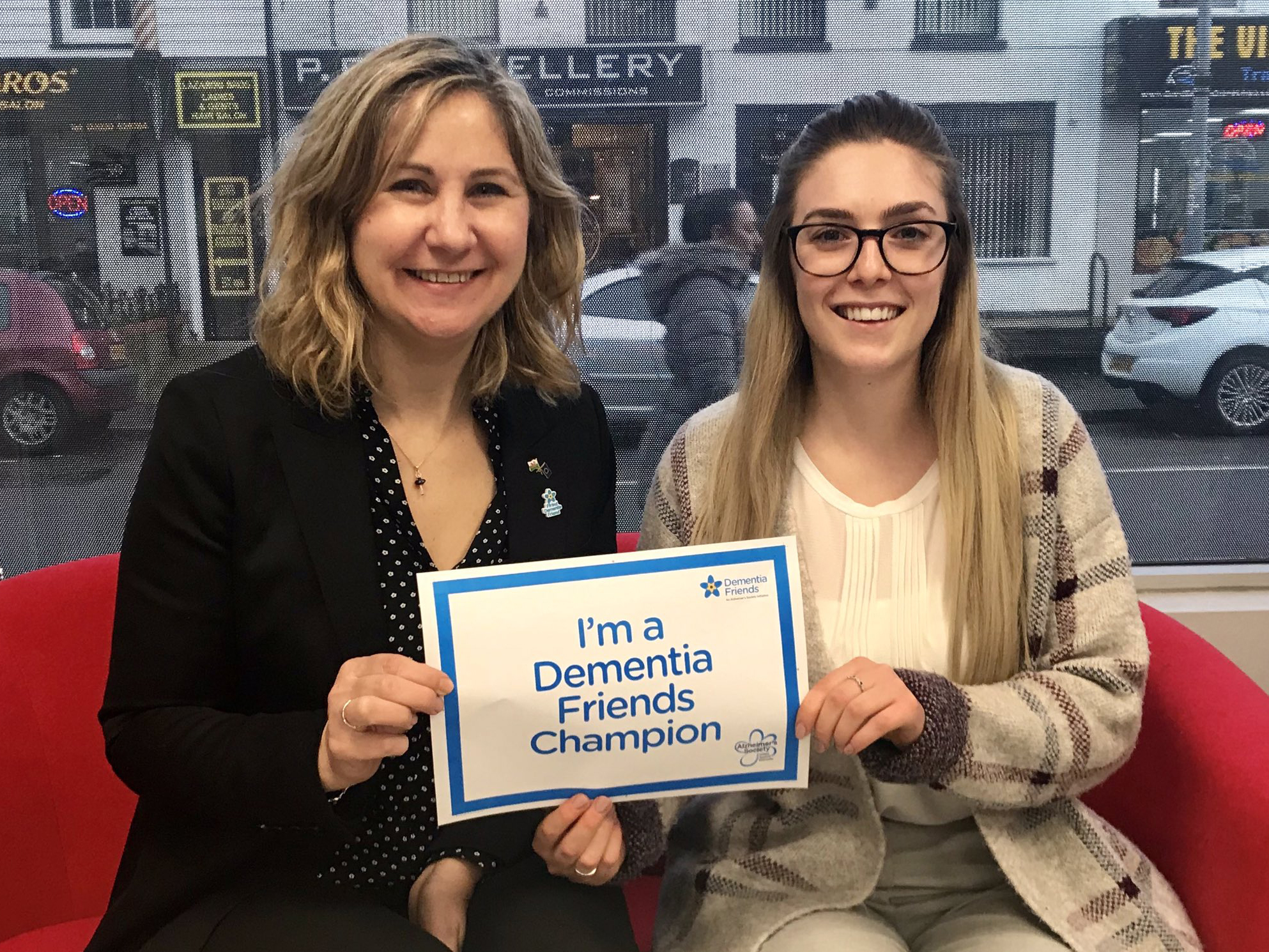 LABOUR MP Anna McMorrin has launched a campaign with the Alzheimer's Society to make her Cardiff North constituency dementia friendly.
Information sessions run by Dementia Champions, will highlight the challenges people living with dementia face, and show people how to make small changes to help support them to live comfortably and independently within their communities. 
The MP is a Dementia Champion and is heavily involved with the Alzheimer's Society, which is particularly close to her heart as her father lived with dementia.  
"We all know someone living with dementia or caring for someone who does . It is very important that we help build awareness, to recognise the rights of people living with this condition and enable them to live as independently as possible within their communities," she said.  
Getting local businesses on board is part of the MP's aim for Cardiff North to become a Dementia Friendly Community.  
"One of the key aims in the Welsh Government's strategy is for people with Dementia to keep their independence – it means local barbers, shops and cafes need some level of understanding." Miss Kinsey said.  
"Dementia affects your perceptions – for example, many people might see a black mat on a shop floor as a black hole, so replacing it with another colour might make it easier for them to go in and feel comfortable," she added.  
Anna McMorrin's office will be approaching local businesses to get involved, initially in Whitchurch village and then across the rest of Cardiff North.  
The Welsh Government is 'committed to supporting people in Wales affected by dementia', and launched a four-year action plan last year, which includes investing an additional £10m a year.
Laura McCormack Long, 60, from Cyncoed is a full-time carer for her 92-year-old father, who has been living with Alzheimer's since 2011, and says she and her family "feel very isolated".  
"We are desperately trying to think of different ways to occupy him and we take him out every day.  
"Nobody talks to him because they don't think he needs to be chatted to, but it would be nice if people were more willing to speak to him. Most people don't get it," said Mrs McCormack.  
"I think [Dementia Friendly Communities] is a great idea but we have got to the stage now where we do everything for him. I rarely take him shopping these days because he doesn't like it," she added.  
Sue Phelps, Country Director for Alzheimer's Society Cymru, said: "People with Dementia can easily become isolated. Alzheimer's Society Cymru is dedicated to helping people with dementia in Wales live well for longer and stay connected to their communities. 
Anna McMorrin and her team will be holding open sessions in accessible community spaces and hubs across Cardiff North as well as smaller sessions in her Whitchurch office.