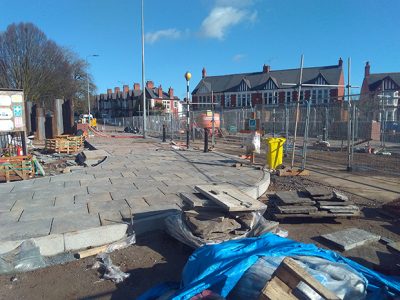 CAMPAIGN group Friends of Roath are "delighted" after winning a temporary reprieve for 38 trees that were due to be felled.
A decision to reassess the final phase of the Roath Brook Flood Scheme as a stand-alone project, with a new business case, was approved by Natural Resources Wales' Board.
The final phase of the scheme, which has been on hold since December 2017 for campaigners to be heard, would include the widening of the brook at Roath Brook Gardens and Roath Mill Gardens, and the building of flood-preventative walls in the parks.
The first two phases of the Scheme are complete, with NRW, the organisation responsible for the scheme, saying that "more than 300 homes are now at reduced risk of flooding".
The work to widen Roath Brook at Roath Brook Gardens and Roath Mill Gardens involved removing 38 trees and replanting 41 new ones.
But resident Sarah Jones, 42, raised concerns over the quality of the replacement trees.
"The trees before were spectacular. What have replaced them are twigs, which experts have told us 'should not have come off the van'."
The campaign group disputes whether NRW's planned work is the best approach in an area that has historically never flooded.
"The work already done has left the area soulless," said campaigner Lee Fisher, 45.
Councillor Joe Boyle accepts that the area has rarely flooded, but believes the first two phases have benefited the area.
"The work done has opened up the park that was previously dead space and it is now very welcoming for families and dog walkers.
"Many residents in the area have wanted a flood scheme for a good decade."
Tim England, Operations Manager for NRW, said; "We are committed to working with the community to reassess the options with a view to reapplying for Welsh Government funding at a later date.
"We've worked closely with the campaign group throughout the review so far and listened to their concerns, and we propose to continue with this approach."
The new business case is now subject to approval by the Welsh Government and it is unlikely that new plans will be revealed until November 2019.