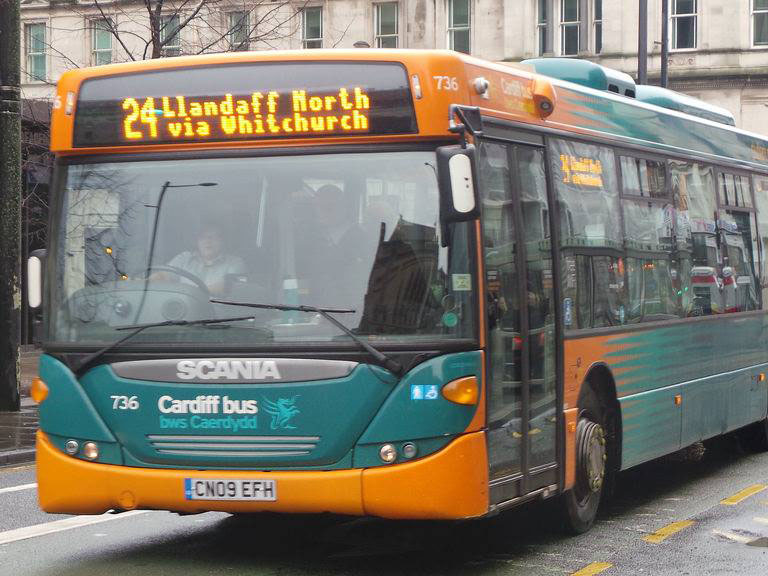 A FLEET of 36 electric buses are set to go into service in Cardiff, after the city secured a £5.7m investment from the UK Government.
The money was approved yesterday following a joint bid by Cardiff Council and Cardiff Bus.
The investment is part of a £48m Department for Transport fund for cleaner transport across England and Wales.
Caro Wild, Cabinet Member for Strategic Planning and Transport, said: "This announcement is good news for Cardiff and for Cardiff Bus and will help us deliver on our clean air ambitions for the city.
"Cardiff Council has been working on its clean air strategy and we piloted a successful electric bus trial last year with Welsh Government."
This clean air drive comes after Cardiff Council was given a directive by the Welsh Government to improve air quality last year.
Congestion charging for cars driving into the city had been considered, but was abandoned following strong opposition.
Coun Wild continued: "People are excited about electric buses, they can see the health benefits. When we launched our Clean Air and Transport Green Paper last year the second most-popular idea we consulted on was bringing electric buses into the city."
David Evans, 78, from South Penylan, said: "Anything that reduces exhaust pollution in town is a good thing. I expect it will also reduce CO2 emissions."
Not all residents agree; many think the priority should be to create more bus routes.
Chrissie Morris, from Pontcanna, said: "I don't think electric vehicles are a real solution to climate change but they're a great thing to use in places where air pollution is a concern.
"Really though, electric or not, we need more buses running more routes at lower costs."
Michelle Jackson, 45, from South Penylan, said: "The air pollution around Penylan is awful. I'd much prefer to take my son to school via public transport but the time involved in changing buses is prohibitive."