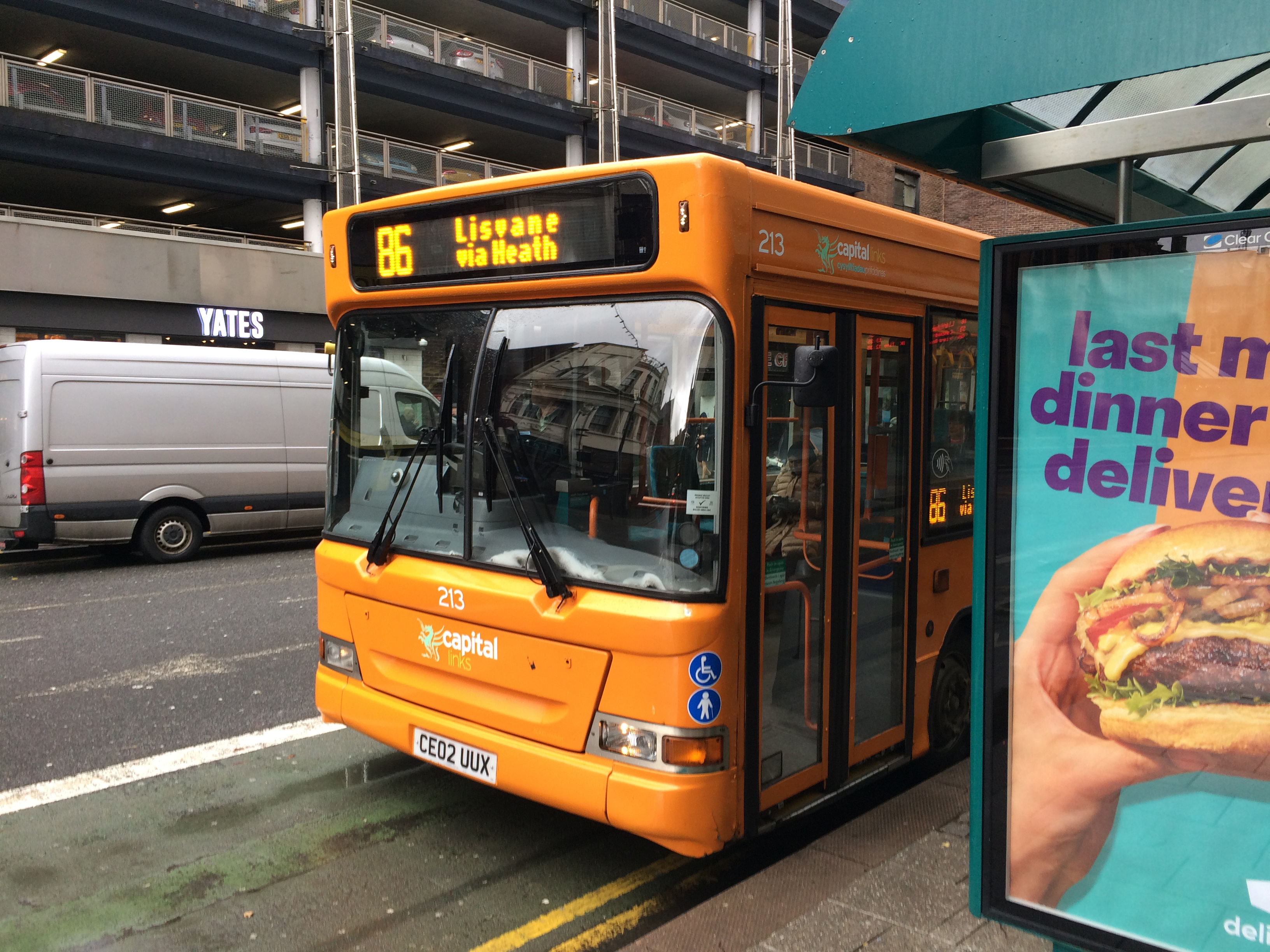 RESIDENTS in Heath have set up a petition to save three bus services after proposals to remove them were revealed last week.
The online petition was set up by Heath Residents Association after concerns were raised over proposed cuts to services 51/53 and 86.
The bus routes cover specific parts of the ward that other services do not, including the area between Caerphilly road and Allensbank road in Heath.
The number 86 is also the only service to go through Station Road in Llanishen.
As well as online, there is a paper petition at Maes Y Coed community centre.
Phillip Elliot, one of the centre's trustees, is concerned by what the proposals could mean for his family: "My mother-in-law uses the service and it more than halves the distance she has to walk. It makes it much easier for her.
"She will catch a bus to the library, change her book and get another to, say, Albany Road or town.
"She catches the bus to her local Lidl – only a short way for us – but at 83 it's a long way.
Speaking about how it affects the wider community, he said: "It is an important link for people to different things.
"There are people who use it to go to the library. If it ends they can't go. They know one another, they talk to one another: it's like a club on wheels.
"Also, if people want to get to the hospital it will become a challenge, especially for those who are not mobile.
Mr Elliot labelled the route being cut as a "self-fulfilling prophecy", due to buses being cancelled and timetables being altered causing "doubt and reduction on use". He said this has become a "justification" to axe the service.
He added: "It will affect people's freedom and wellbeing. If they can whittle away our service, what's next?"
Heath Residents Association have said the aim of the petition is to put "pressure" on Cardiff Bus to "reverse the decision".
Emma Gammon, secretary of the Heath Residents Association, has said: "this proposed change leaves hundreds of elderly and disabled residents with no nearby service at all.
"This area has one of the highest elderly populations per ward in Wales.
There is a large sheltered housing scheme in Heath, and a council run disabled residents complex at Hathmead.
"The Oaks Garden Centre, situated on Allensbank Rd, provides employment skills to young adults with learning disabilities.
"These people are some of the most vulnerable citizens in Cardiff and rely on a regular nearby bus service."
She added: "To now completely remove these vital lifelines for the most vulnerable is detrimental to their lives and our community as a whole."
Fenella Bowden, independent councillor for Heath, has said: "The loss of the number 86 bus to the Heath ward will have a significant impact on residents, especially those who are older.
"Retaining independence is very important to this group of people and reduces their sense of isolation."
Coun Bowden has added: "I question whether the decision to remove the 86 service has been properly equality impact accessed by Cardiff bus.
"If, as a councillor, we want more people to leave their cars at home, this is not going to help towards a model shift from car to public transport."
In the local transport plan the council have highlighted a priority to reduce demand for car travel.
It has been suggested by Heath Residents Association the services are being cut due to a £1.9 million deficit, falling income and increased competition.
However, in a statement, Cardiff Bus said: "These service alterations are currently still proposals and as such we are unable to comment further at this time."
A decision on the proposed changes is due on March 31.