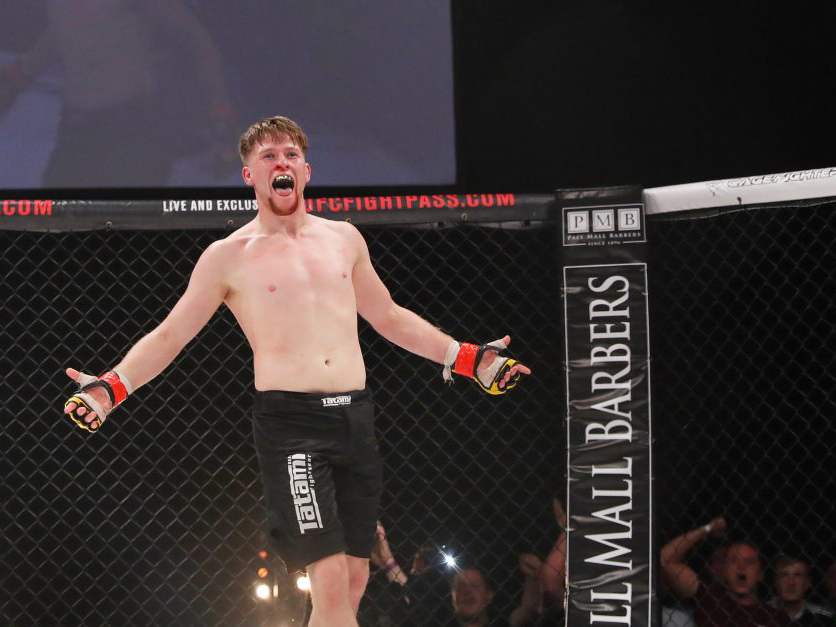 JACK Shore returns to Cardiff in the first defence of his Cage Warriors bantamweight title as he takes on Scott 'Boom Boom' Malone.  
The last time the MMA organisation were in the Welsh capital was in December 2018 at Cage Warriors 100, where Shore claimed the belt following a dominant display over Mike Ekundayo.   
The Abertillery man now turns his attention to Dundee's Scott Malone, who comes into the contest off the back of a standout performance over Shore's teammate Josh Reed on the same night Shore became bantamweight champion. 
Shore, 24, told The Cardiffian of his delight to be back in front of his home fans. 
"It feels good to be back. The atmosphere is always electric and I'm looking forward to going back out in front of the crowd again.  
"There is nothing like the Welsh crowds. I'm looking forward to going out there and defending my belt."  
Malone, a Commonwealth judo champion, has won six fights on the bounce leading up to this one. The Scotsman has also won all three of his fights with Cage Warriors. 
However, Shore says he is ready for whatever comes his way on fight night.  
"He has had a good win against Josh [Reed] in his last fight. He has a good skill set and he is a worthy challenger for the title shot.  
"He has a judo background and is a very experienced judo player, but that is not something that bothers me. Everyone said I would be man handled and outwrestled in my last fight, and that didn't happen. 
"[This fight] hasn't been a long time coming really. It was something they came to me with. I don't pick and choose who I fight, they send me a contract and I sign. I'm always ready to fight." 
Asked whether he goes into this fight looking for revenge, having seen his teammate Reed lose to Malone two months ago, Shore reiterated that it's just business. 
"It's purely business. [Reed losing to Malone] is the name of the game," he said.  
"It would be nice to get that win back for Josh, but it is purely business for me. I can't think about revenge.  
"I need to keep my mind clear and defend the belt and move onto the next step on my journey."  
Cage Warriors 104 takes place in Viola Arena on 27 April.