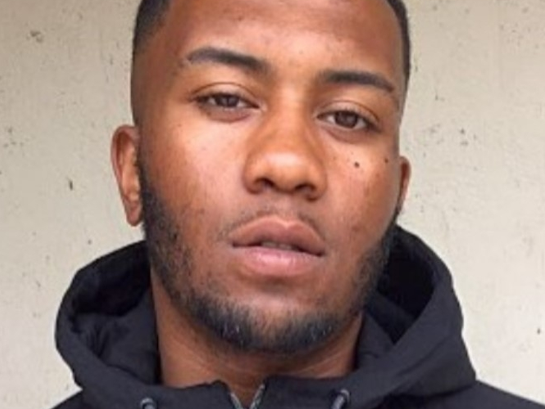 FOUR Cardiff men have been jailed today following the "ferocious" murder of Malaciah Thomas in Grangetown.
Daniel Roberts, 20, of no fixed address and Christopher Griffiths, 30, from Newport Road, Roath, were sentenced to life in prison with a 25 year minimum while Awez Jamshaid, 19, from Moore Close, Ely was sentenced to a maximum of life in prison with a minimum of 11 years for stabbing and killing Mr Thomas, 20, on Corporation Road, Grangetown on July 23 last year.
A fourth man, Saif Shahzad, 19,from Fidlas Road in Cyncoed, has been jailed for an alternative count of manslaughter for a minimum of seven years and six months.
After a lengthy trial, the court heard how Mr Thomas was attacked in the early hours of July 23, 2018, just two days before his 21st birthday.
Mr Thomas had been staying at a friend's Grangetown flat and left at 1.49am. He got into a silver Ford Fusion car parked on Holmesdale Street, before Roberts approached the car, smashing the window and stabbing Mr Thomas while he was sat in the driver's seat.
The victim got out via the passenger door and was chased down Holmesdale Street and onto Corporation Road, where he was tackled by Roberts and Griffiths and attacked again.
The jury were told that Mr Thomas had made a 999 call at 1.54am, telling the call handler: "Yo, I've been stabbed." Mr Thomas died at the scene.
Forensic evidence showed that Mr Thomas had been stabbed 13 times across the back, right arm, buttock, face, thigh and trunk.
The love triangle behind "ferocious" murder
The court heard that Mr Thomas was involved in a love triangle. The victim was in a relationship with a woman called Naomi Davies, who had previously dated Roberts.
Prosecutor Patrick Harrington QC told the court the murder was driven by Roberts' "grievance" against Mr Thomas regarding Ms Davies.
Roberts had been involved in an argument with Ms Davies at his Newport Road flat over her relationship with Mr Thomas.
Instead of letting it go, Mrs Justice Nerys Jefford said Roberts "was not prepared to leave it there."
Roberts, a drug dealer, enlisted the help of friend Griffiths and also "reeled into his operation two young men" –  Shahzad, his drugs runner, and Jamshaid, who worked as his driver.
Mrs Justice Jefford said: "Daniel Roberts and Christopher Griffiths decided to sort the problem that was Malaciah Thomas and Naomi."
Mr Harrington told the court that Mr Roberts went on "a mission" to murder his love rival. He said: "It obviously was a mission because Mr Roberts and Mr Griffiths had armed themselves with knives before going and they had accomplices with them."
Roberts smashed the window of the Ford Fusion car Mr Thomas was set in, stabbing the victim multiple times before he escaped via the passenger door past Griffiths.
The pair ran after the victim until they reached Corporation Road where Roberts administered the final and fatal blow. Jamshaid picked the pair up in his Audi A3 vehicle with Shahzad and made their escape.
Following the murder, the defendants went on the run. Jamshaid was arrested on July 24 while Griffiths was arrested at his mother's flat in Maidstone on July 25. Police apprehended Roberts at a Café Nero in Birmingham on July 26 and Shahraz handed himself in at Cardiff Bay police station on the same day.
In handing her sentences, Mrs Justice Jefford said: "It was a calculated assault and one of obvious rage.
"Malaciah Thomas did not stand a chance."
Mrs Justice Jefford, when sentencing Roberts, said: "You took three helpers to the scene, your whole attack was the product of jealous rage."
In sentencing Griffiths, Mrs Justice Jefford said: "What you undoubtedly did was arm yourself with a knife and go along with your friend to help him out.
"You may not have struck the fatal blow but there can be no doubt you intended Malaciah Thomas to be killed."
Members of the public gallery were heard saying "ridiculous" and "what a joke" while Mrs Justice Jefford handed the group their sentences.
Police Statement
My brother's killers were cowards
THE sister of a 20-year-old murdered in Cardiff last summer has called her brother's killers "cowards" today.
Ashanti Esekhaigbe, the sister of murder victim Malaciah Thomas, read out a statement on behalf of her family in Cardiff Crown Court today, as the four men involved in his murder face sentencing.
Ms Esekhaigbe told the court: "It is impossible to describe the affect that the murder of Malaciah has had on my mother and me.
"We want to remember Malaciah as he was. He was happy. Instead of celebrating his 21st birthday we are mourning his death."
Ms Esekhaigbe told the court her brother's killers were "cowards".
She said: "All we can say about Malaciah's murderers is that they are cowards. They turned up in a group knowing they could not get him another way.
"Malaciah was not brought up to be a coward. The people who have taken Malaciah's life have caused a massive ripple effect. I do not think they knew the consequences of their actions.
"They have to live with the part they played in Malaciah's death."