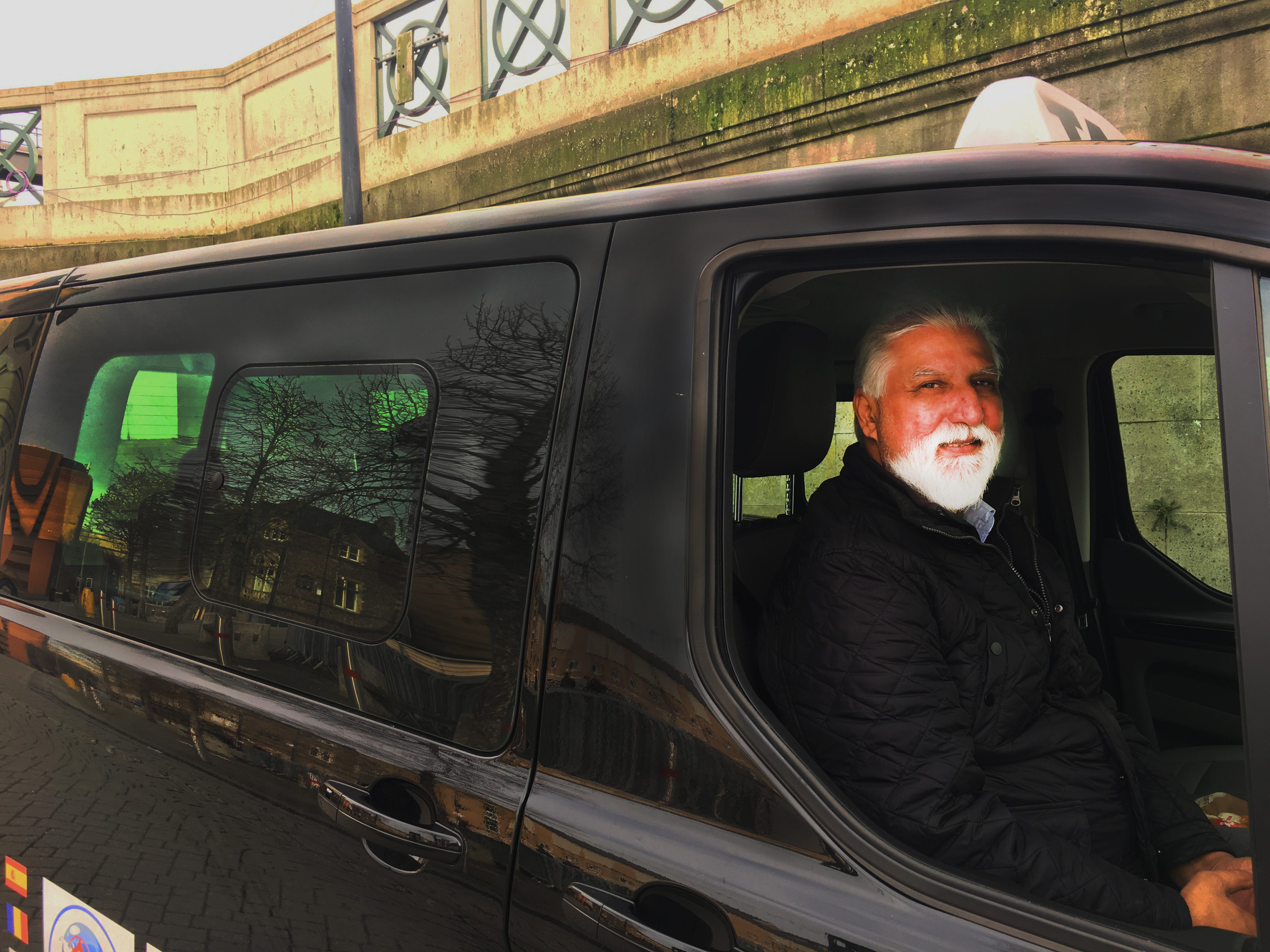 CARDIFF is the fifth slowest city to drive around in the UK and traffic jams cost drivers £1,056 a year, according to a new league table. 
Transport analytics company Inrix says the average driving speed within the city is 9mph – just three times the average walking speed, 3.1mph.
The average driver spends 145 hours stuck in traffic per year, costing them over £1,000.  
The cost is calculated by combining added fuel costs and lost working time, using a Department for Transport formula.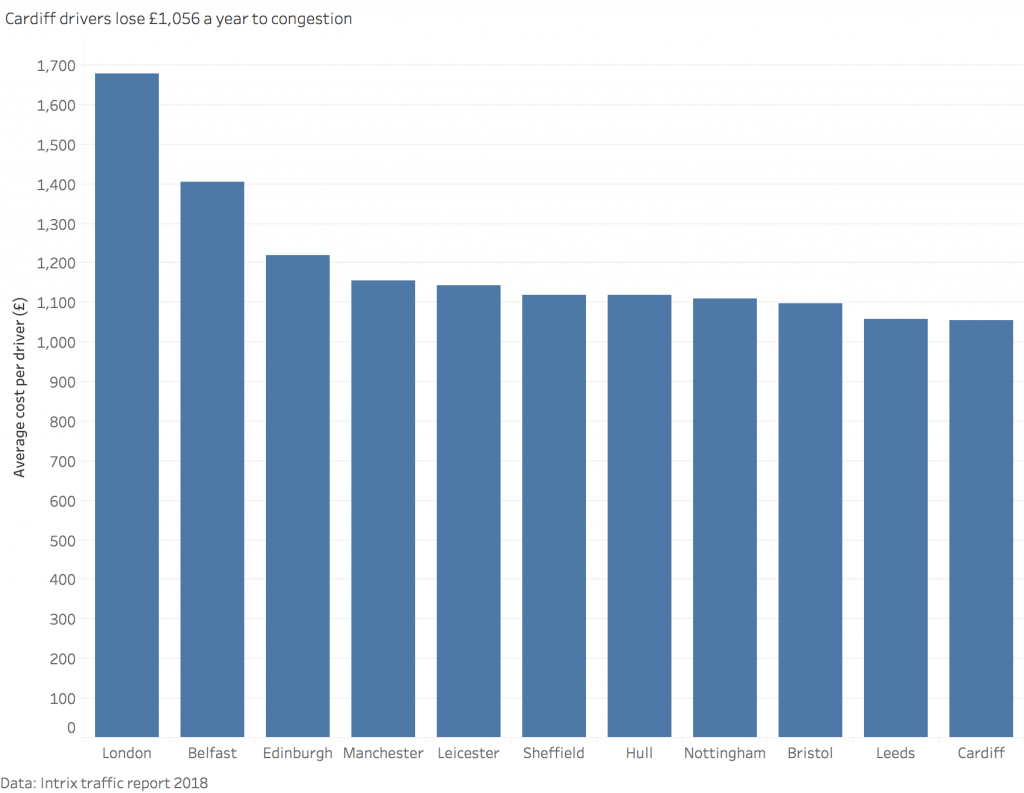 Roger Hocking, 47, feels "annoyed" that traffic congestion costs him so much.  
"All these new houses are being built but no new infrastructure gets built. We are all encouraged to use public transport, but the trains are a disgrace and overpriced," he said.  
Mr Hocking works for Tata Steel in Newport and drives in and out of Cardiff, where he lives.  
"The government needs to seriously upgrade the local road network instead of trying to drive everyone onto public transport," he added.  
Why is Cardiff so congested?
Dr Andrew Potter, logistics and transport lecturer at Cardiff University thinks more people are driving because of insufficient public transport. 
"It's congested because of the growth in the number of cars in the city. There are additional factors such as overcrowding on trains and a bus network that may not reflect travel patterns.
"Buses are often seen a less attractive, partially because they get stuck in the congestion.  
"The focus should be on improving the flow for buses. So, for example, Station Terrace outside Queen Street station becomes massively congested on a Saturday, yet many buses also have to use that route." 
Rumney resident Huw Phillips, 46, says "the biggest issue is that all three main arteries into the city (Newport Road, Manor Way and Penarth Road) all enter via residential areas and all reduce to one lane". 
Mr Phillips, head of retail development at mobile payment start-up Klarna, visits Manchester, Birmingham and Liverpool regularly.
"They have no such problem because their main arteries are all dual carriageways, plus they all have substantially better public transport networks than Cardiff," he said.
Manchester, Birmingham and Liverpool all have higher inner-city driving speeds according to Inrix.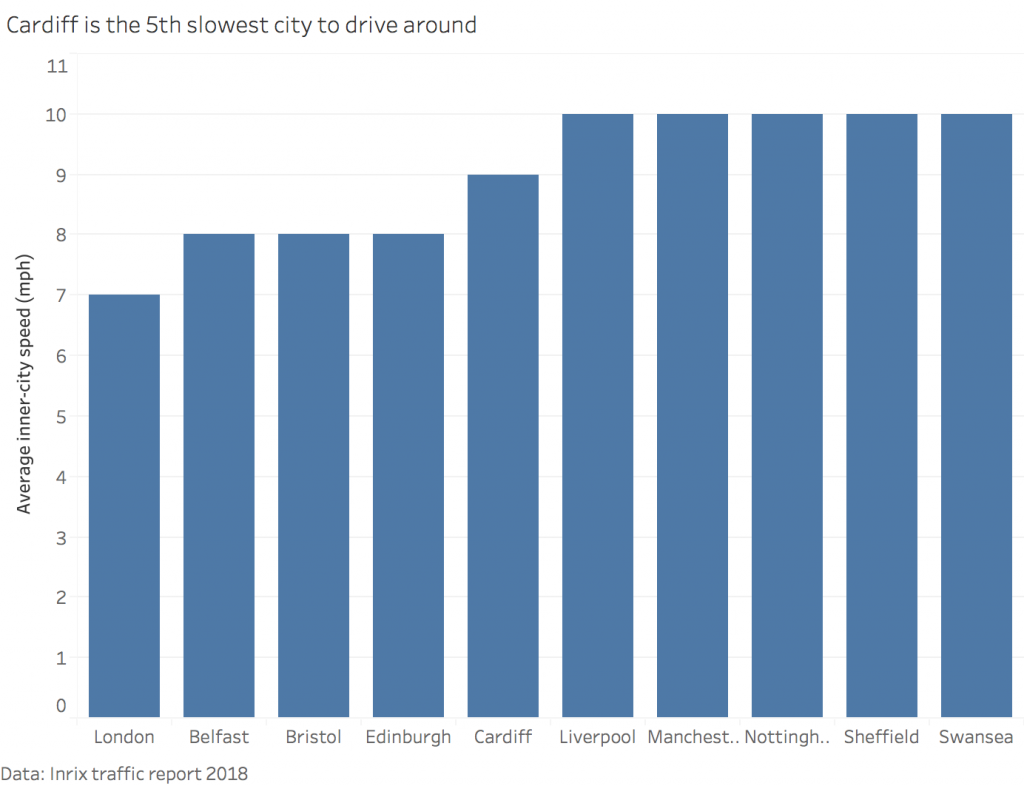 "Whilst we are a large city, we certainly aren't designed for it unfortunately," said Mr Phillips. 
How to fix it?
Taxi driver Talib Hussain, 62, says: "It's congested everywhere, and the council does not have a plan to deal with it." 
Mr Hussain, from Newport, thinks the council should ban private cars from entering the city after a certain time. 
"They should make a law saying 'after this time you cannot come in'. 
"It should be like in St Mary's Street, where only taxis and buses are allowed.  
"It should be applied all around Cardiff. Starting from the castle, all the way to the Hilton – like a circle."  
A lot of places should be made one-way, he added. 
A £100 million new bus station, expected to be operational in 2021, hopes to ease congestion by encouraging public transport use.  
Yet Dr Potter thinks this won't solve the problem. 
"Not all bus routes will use the bus station and it is not particularly well located for, say, St David's shopping.  
"So, it will only have a marginal impact."