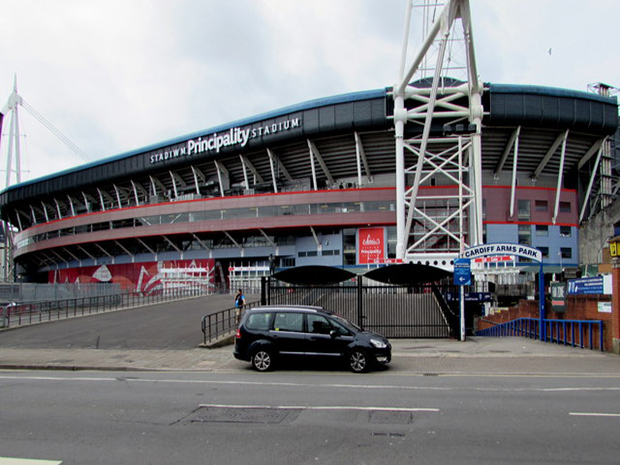 IF you're worried about travelling in to, or away from, the highly anticipated Joshua v Parker bout on Saturday, here is The Cardiffian's  guide to travel on the big day, compiled by Rory Claydon and Will Cole
Roads
A full city centre road closure plan comes into force from 4pm.
Roads that will be fully closed until 1am are: Duke Street, Castle Street, High Street, St Mary Street, Caroline Street, Wood Street, Central Square, Westgate Street, Quay Street, Guildhall Place, Golate, Park Street, Havelock Street and Scott Road.
Roads that will be partly closed are:
Kingsway from its junction with North Road to its junction with Duke Street.
Cowbridge Road East from Cathedral Road to Westgate Street.
Tudor Street from Clare Road to Wood Street,
Plantagenet Street and Beauchamp Street from Despenser Place to Tudor Street.
Saunders Road from its junction with St Mary Street.
Customhouse Street throughout its length.
Penarth Road from Saunders Road to the entrance leading to the rear of the Central Train Station.
Buses routes into the City Centre will be diverted to Churchill Way for services to the east, Greyfriars Road for the north or Tudor Street for the west.
The M4 corridor is also expected to be busy. Cardiff Council advises drivers to plan ahead and leave plenty of time.
Trains
During the Easter weekend, engineering works will take place at Bristol Temple Meads station and between Cardiff and Newport.
Passengers travelling to or from the fight may be affected by the railway upgrade work taking place between Cardiff and Newport where a very limited train service will run post-fight.
No trains will call at Bristol Temple Meads all day. Passengers should use Bristol Parkway instead.
The last train service from Cardiff to London on Saturday will leave at 10.47pm, but due to the maintenance works will end at Bristol Parkway.
A spokesperson for Arriva Trains Wales said: "Trains in the Cardiff area will be busy all day and customers are advised to travel on the earliest services possible into the city. Local train services after the event will be limited and customers are advised to check their return journey plans."
Taxis
Cardiff's Dragon Taxi hire company will be charging their usual basic rate of £2.50 plus £1.60 per every additional mile.
Dragon Taxis drivers have already taken bookings for 1,000 journeys after the fight, the maximum they can cope with.
Carris Wakefield of Dragon Taxis said: "On the night if you call Dragon Taxis or use our app you will be picked up by one of our drivers, who will definitely be using their meter to calculate the charge.
"However, hackney carriages you can pick up from a taxi rank should be using their meter but we cannot control what they do, even though they use our name.
"We would expect there to be a lot of drivers looking to work on the night, but it depends how quickly they will be able to get into town through the traffic."
South Wales Police will be monitoring taxi ranks to keep travellers safe and prevent delays.
Inspector Simon Davies, 42, said: "We will be looking closely at the taxi ranks during the Anthony Joshua fight.
"Given the five-hour wait after the last fight, we want to keep the city moving as quickly as possible. We did have a problem of an illegal rank of cars picking up passengers at the bus stop near the Aneurin Bevan statue on Queen Street. That lane is for moving traffic, so we cannot let it be blocked by stationary taxis."
The police would also like to encourage taxi drivers to consider getting cameras in their cars, both for their own safety as well as the safety of their passengers.
Chief Inspector Ian Randell said: "There have been both assaults on drivers, as well as cab drivers giving vulnerable people, who are tired or may have been drinking, a very expensive bill that does not match the length of the journey."
Regulations over CCTV cameras in taxis mean footage must be made available to police.
Cardiff Council has asked anyone who has been overcharged or refused a journey to contact them here.
Hotels
Only a few spaces remain at a limited number at Cardiff Hotels, and the prices have been raised for the bout.
The Hotel Indigo, which is the closest hotel to the Principality Stadium, prices a one-night single stay at £600.
The IBIS Hotel has a number of rooms available on Churchill Way. The price for a one-night stay stands at £449 for a single room.
The Future Inn has a number of rooms available for £415 for a one-night stay in a single room. The hotel is in Cardiff Bay on Hemingway Road.
The Elgano Hotel, a guest house in on Cathedral Road, has the cheapest option in the city centre with a single room for one night costing £399.