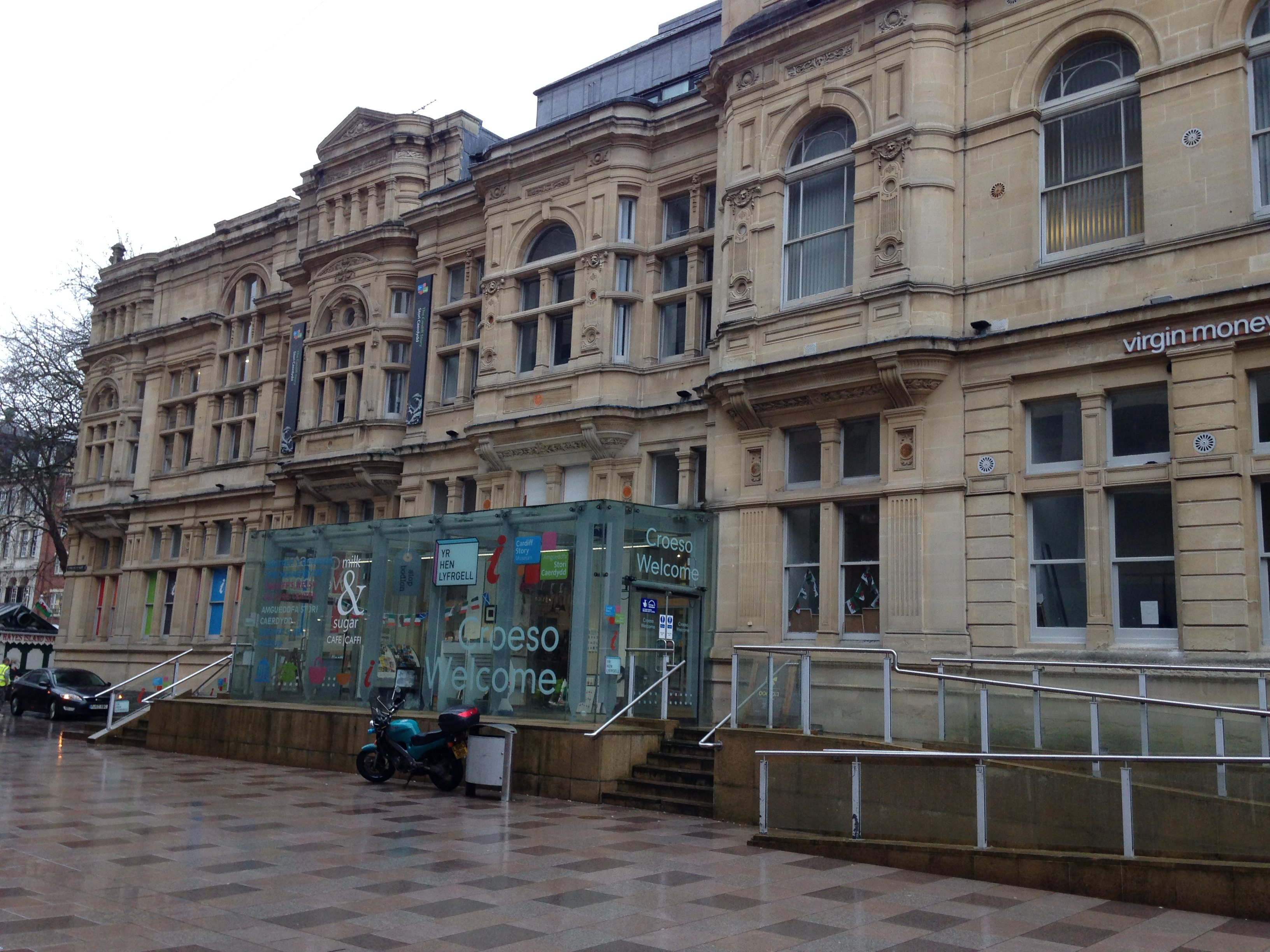 THE Old Library on The Hayes will cost Cardiff Council £80,000 this year as it continues to face difficulties making ends meet.
A spokesman for the council has confirmed that the building will not meet its rental targets this financial year. The council have had to find a one-off sum of £80,000 in the 2018/19 budget, which will be used to improve how the Old Library is run in the future.
It is not the first time that the building has had financial difficulties, as Yr Hen Lyfrgell, which runs the Welsh language centre in the Old Library, asked for help meeting rental payments at the end of 2016.
A Cardiff spokesman said that the latest "financial resilience mechanism payment" would "enable the Council to build a plan which will put the Old Library on a sounder financial footing moving forward".
They have already implemented a separate lease for the cafe area in an attempt to manage rental income.
The former library was transformed in February 2016 with a £400,000 grant from the Welsh Government. Yr Hen Lyfrgell took a three-year lease out on the majority of the building which is owned by Cardiff Council, agreeing to pay an annual rent of £100,000.
They planned to sub-let the space to five partners, generating income of more than £18,500 every month. However, this has not happened, and interim director at Yr Hen Lyfrgell, Aled Wyn Phillips, confirmed that there is on-going debate on how the business is run to make it more sustainable.
The council have said that they are unable to comment on plans at this stage, but want to see a Welsh language centre prosper in the city.
Ffion Morgan, 31, lives in the city centre and walks past the Old Library every day on her way to work.
She said: "It's a lovely building in the middle of town, but it is a shame to hear that it can't generate more income from visitors.
"Perhaps they haven't got the right kind of tenants in the building. It will be interesting to see how many people use the new Virgin Money lounge when it opens."
Locke and Remedy, a bar and restaurant owned by Marstons Plc, rent space on the ground floor of the Old Library in a separate agreement.
Last year Locke and Remedy closed and announced that they are sub-letting the space to Virgin Money as part of a rental agreement which runs until 2035 at an annual rent of £130,000.