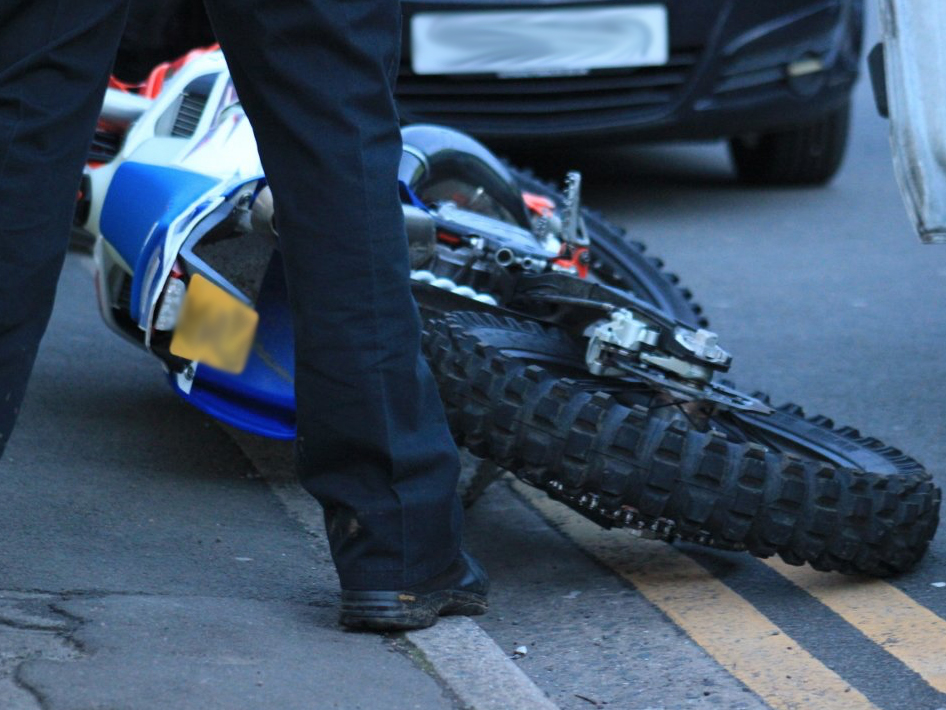 FOUR people including two children were taken to hospital after a crash in Cardiff last night involving what appeared to be an off-road motorbike.
"Police in Cardiff responded to reports of a road traffic collision involving a motorcycle and a car on Cowbridge Road West, Ely, at around 6.30pm yesterday (Wednesday, March 28)," said a South Wales Police spokesperson.
The motorcyclist was airlifted to University Hospital Wales, and is being treated for serious but non-life threatening injuries.
The car's driver and two child passengers were also taken to hospital but have since been discharged.
Photos from the scene show what appears to be an off-road motorbike.
Tweeting about the collision, Caerau Labour Councillor Peter Bradbury said: "I've been long worried that this could happen."
South Wales Police and Cardiff Council have been working together on Operation Red Mana to prevent off-road motorcycles being driven illegally without insurance on Cardiff roads.
However, police have not said that the vehicle involved in yesterday's crash was being used illegally.
Anyone who witnessed the collision and has not yet talked to police is being asked to contact 101 quoting occurrence 1800108575.