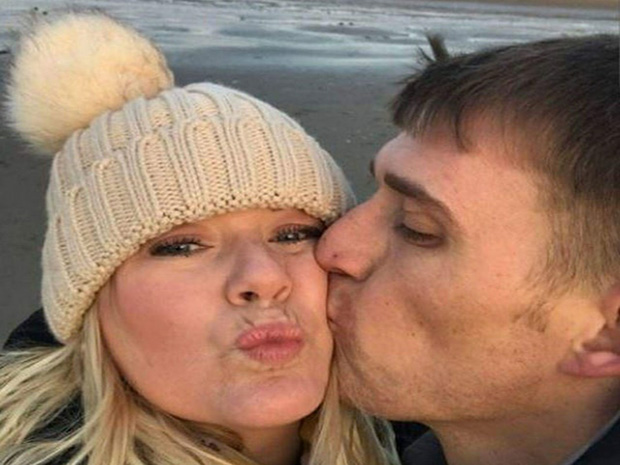 CUSTOMERS and staff in Morrisons stores across Cardiff are raising money so a cancer patient can have her dream wedding.
Kelly Dimmock, 39, was diagnosed with terminal ovarian and gallbladder cancer last year. Now her husband Dave, a Sergeant Major in the Army, is desperate to renew their vows in the time Kelly has left.
The couple, from Brecon, had a small wedding 13 years ago after the passing of their nine-day old baby, but with the help of the store, the next ceremony will be a dream affair.
Morrisons on Newport Road, Rumney, have set up a number of fundraising events to raise £20,000 for the wedding.
Sue Russell, people's manager at the store, said: "We heard about it through a forum meeting and knew we had to do something about it.
"Cancer is such a horrible disease and has hurt so many people. But there's so much people can do to help. It's all about making her last few days with her husband and kids count.
"Hopefully we can make her dreams come true and give her children something to look forward to."
Ed Sheeran's message to Kelly
Charleen Lijertwood, 30, from Greenway Road, Rumney, is raising awareness in the area.
"I wanted to help because I have two children and I had my wedding last September. I can't imagine having multiple terminal cancers when you have a family.
"I had to do something because you just never know when you may need others to help you. Kelly is so brave facing what she is and still being there for her children.
"The community of Rumney is full of great people that always look to help others. I reached out to them and local businesses for donations and raffle prizes."
Morrisons are looking for a venue to host a social night and are looking for local pubs and restaurants to host them.
"I heard about Kelly's story through work and we were asked to think of ideas to help with raising money," said Patricia Evans, 49, staff member at Morrisons.
"Cancer touches everyone in one way or another, if we can all make her final wishes a reality, it would be amazing for her and her family."
Megan Bushell, Kelly's sister in law, said: "Kelly doesn't want to know how long she has left, she just wants to make the most out of each day."