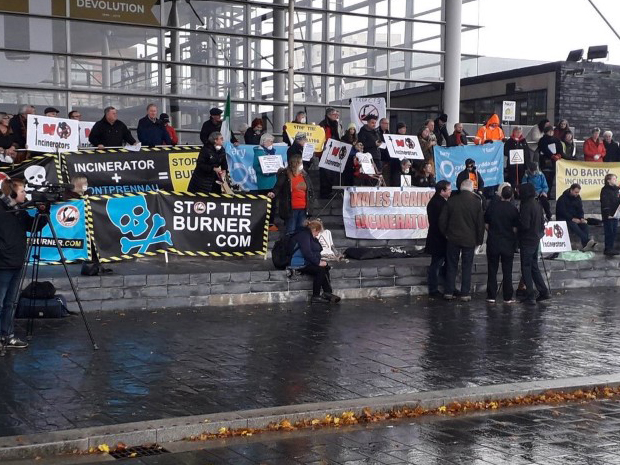 Campaigners angry as Wentloog and Barry biomass plant is restarted
AROUND 100 residents gathered outside the Senedd to protest against waste incinerators proposed for the Wentloog and Barry areas.
The protest was organised by the Stop the CF3 Incinerator campaign and the Docks Incinerator Action Group.
It followed the announcement that the proposed Barry Biomass plant would be re-started despite 10 years of local campaigning against the project.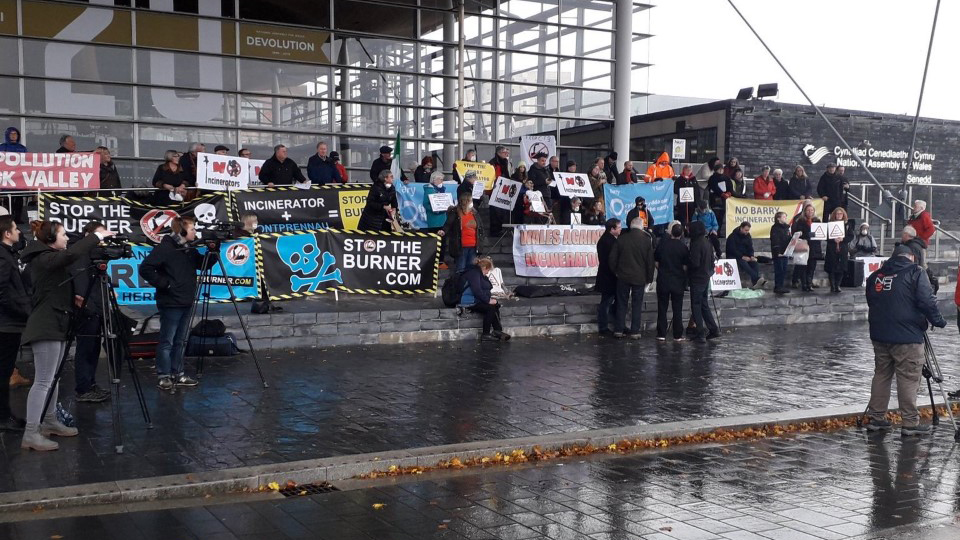 In a letter sent to Barry residents on November 13, Barry Biomass said: "Following the completion of the installation of extensive noise mitigation equipment which is essential to enable the plant to run on renewable fuel, we are soon to re-start the plant in order to prepare the renewable energy power station for operation.
"During this phase which will commence on or around November 18, 2019, it is likely that you will see some steam rising from the plant.
"We are working in conjunction with Natural Resources Wales and will remain in regular contact with them through the next phase and moving forward into the plant's operational cycle."
Vale of Glamorgan youth parliament member Lleucu William said: "The plan being allowed to go ahead is nothing short of scandalous.
"The location of the incinerator and the low height of the chimneys mean that toxins will find their way into the lungs of every person, from the very old to the very young. Air pollution is a killer and one of the biggest threats to public health."
Barry Biomass said: "The main pollutants emitted are nitrogen dioxide, sulphur dioxide, carbon monoxide, tiny dust particles and acid gases.
"These pollutants are passed through a pollutant control system before they come out, so they are within the limits required by the emission limit values specified in the Industrial Emissions Directive (IED).
"By the time the emissions are released they will have passed through the air pollution control and monitoring systems, which ensures that all emissions are safe for release into the atmosphere."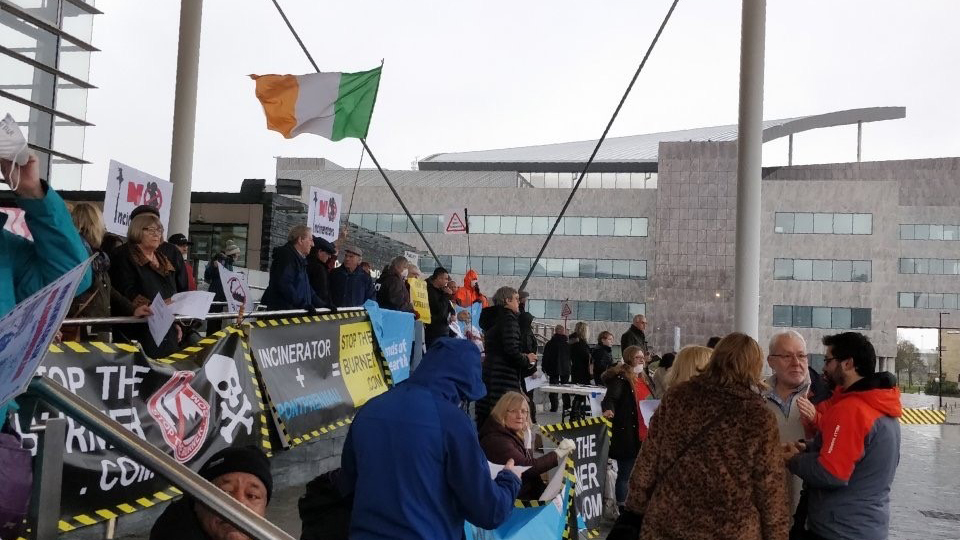 The protest also stems from a public meeting held on November 1 against the proposed Wentloog incinerator.
Mor Hafren Bio Power, owners of the proposed incinerator site in Wentloog, said the facility would operate 24/7 and deliveries would run between 6am and 6pm Monday to Saturdays. This would result in around 116 vehicle movements (in and out) per day.
Welsh Labour candidate for Cardiff North Anna McMorrin said: "We have a climate emergency. We simply can't have more air pollution, and this would have a detrimental impact on residents in Cardiff North."
"My bill in parliament proposed a whole scale reform on how we deal with waste, and this isn't it."
The incinerator would be built on Newlands Road and would burn up to 200,000 tonnes of waste per year, which is enough to power up to 30,000 homes.