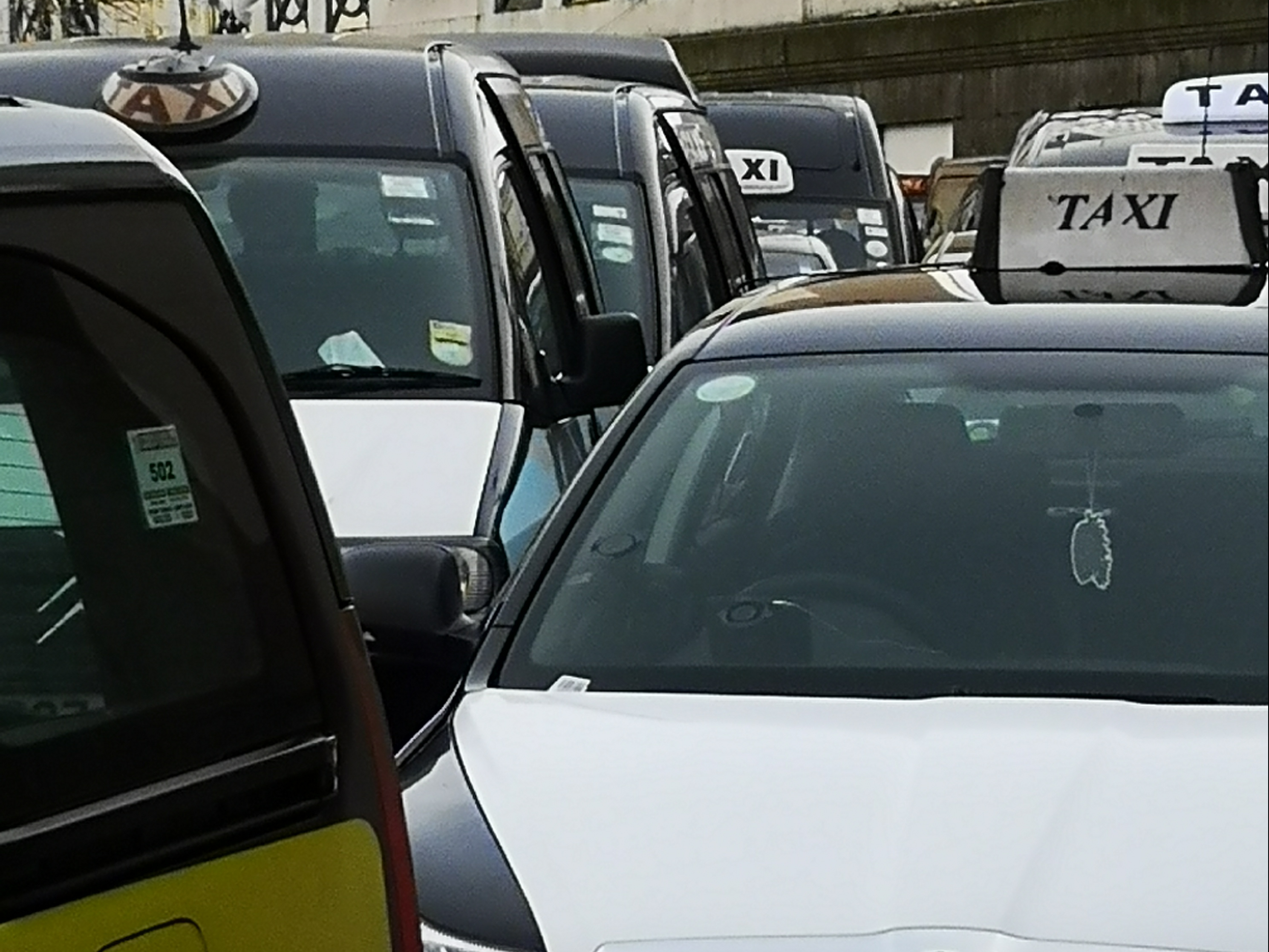 WHEN you jump in an Uber after your night out, spare a thought for the black cabs struggling to compete.
There was a 502% increase in the number of private hire taxis licensed in Newport but with a registered address in Cardiff between January 2016 and February 2019, according to figures from the Unite union.
There has been a 5% decrease in licensed hackney cabs over the same period, from 941 down to 893.
These figures reveal a growing trend in "cross-bordering" – an illegal activity in which taxis registered in a neighbouring authority pick up fares in a nearby town or city.
Khalid Muhammad, 47, from Grangetown, drives a hackney cab in Cardiff and paid £800 for his licence.
Sitting in a queue of taxis at Cardiff Central station, he told The Cardiffian: "In the city centre, you're talking about 50 taxi spaces for 890 licensed vehicles. The problem is not a small one, it's a disaster for us."
Mr Muhammad pays over £500 a year to use council taxi ranks around Cardiff.
He said he is sometimes forced to park on the pavement next to the Central Station rank, risking a fine from the council for parking illegally, because there isn't space for all the taxis that are queuing.
The rank at the station is not owned by the council and Mr Muhammad pays a private firm, National Car Parks (NCP), to use it.
"There can be 300 taxis operating in Cardiff at one time, if it's rugby or an event you're talking about 600," said Mr Muhammad.
The next driver in the queue, who has been driving a hackney cab in Cardiff for a year and a half but did not want to be named, said: "The council are issuing more licences than they should. I can be sat here for hours waiting for a fare.
The council wants to promote public transport but they need more ranks," he said.
Alan McCarthy, regional officer at Unite Union Cardiff, said: "At the moment, the problem is that hackney and private firm taxis from Newport or Vale of Glamorgan are flowing into town for events and working the ranks illegally.
"If I see the same vehicle from Newport in Cardiff three or four times on the same day, I know it's working here. That is not being challenged at all.
"There seem to be fewer checks in Newport and the standards appear to be lower. There should be a national standard," he said.
The second driver I spoke to, who wished to remain anonymous, raised cross-bordering as a major issue for him: "If you're going to let them work here it should be a level playing field."
He said private hire drivers from outside Cardiff didn't know the roads as well as registered Cardiff Hackney taxis.
"I saw a driver from Newport driving straight towards me the wrong way down a one-way system the other day."
The Welsh government is consulting on a white paper to improve public transport in Wales. The consultation period ends on March 27.
One recommendation is to have a single authority for taxis in Wales, meaning that taxis could legally operate over a wider area.
But Mr McCarthy raised concerns. "The law doesn't need changing, it needs enforcing. It's really going to compound an issue that is already huge."
He thought even more drivers would come to Cardiff if the proposals went ahead, increasing the issues with cross-bordering and a lack of rank space.
The Cardiff Hackney Alliance, associated with Unite Union, was set up in November 2018 to represent drivers and has 300 members.
Mr McCarthy told The Cardiffian the organisation had a good dialogue with Cardiff Council and agreements were in place to increase rank spaces in Cardiff in the future.
Cardiff Council and the Welsh Government have been approached for comment.