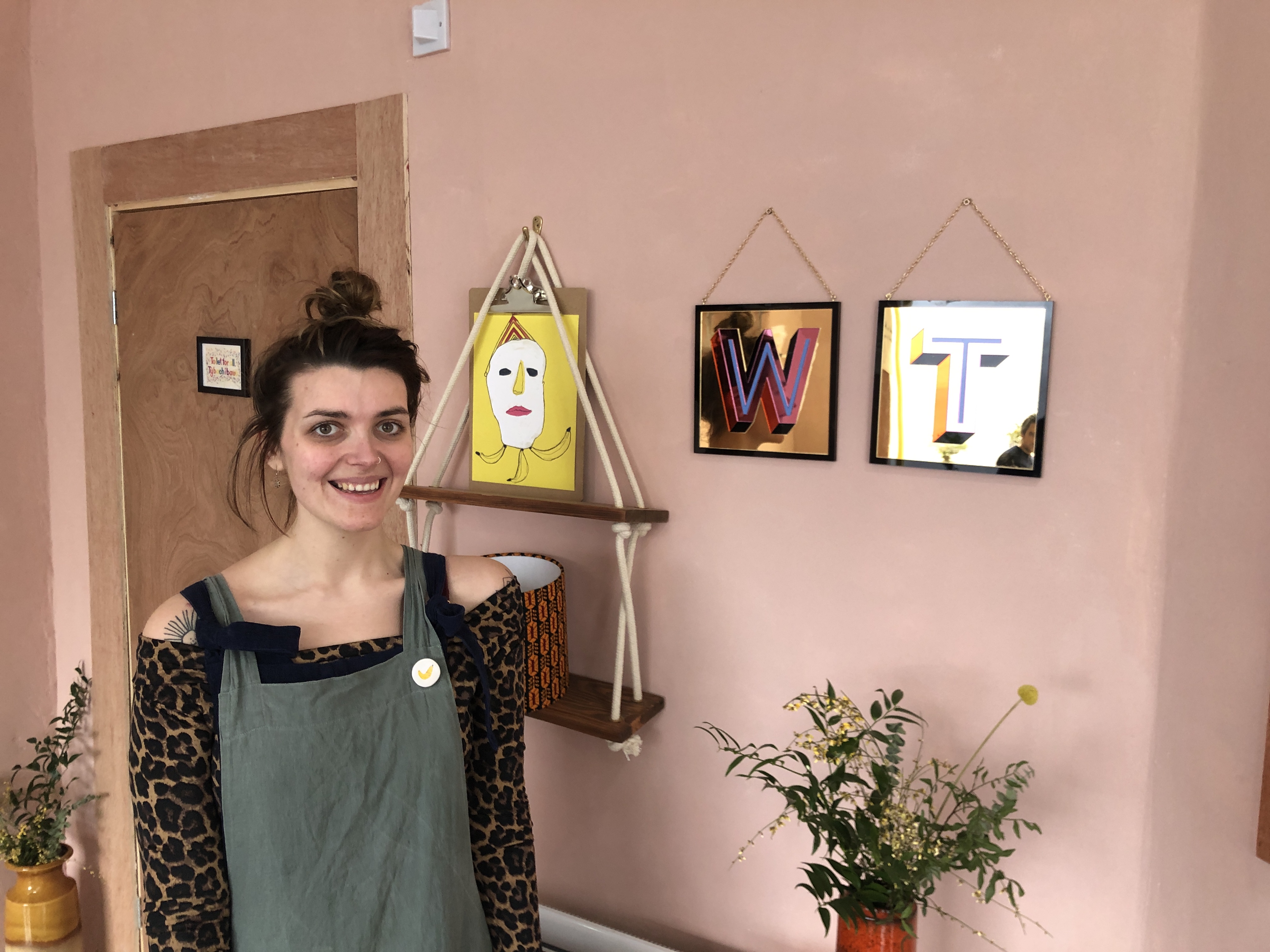 LAUREN Saunders is a 26-year-old entrepreneur bringing ethical eating to Cardiff. 
Last week, the Grangetown resident opened her first vegan coffee shop – Wild Thing Café – on Clare Road in the Cardiff suburb. 
Lauren is looking to make her mark in the ever-growing vegan industry, and her goals stretch far beyond the four walls of Wild Thing.  
The plant-based café – based on the site of a former sunbed parlour – is striving to get more people eating vegetables and tackling food poverty, in an environmentally-conscious way.  
"One of the main reasons why I wanted to open Wild Thing was because Cardiff is one of the unhealthiest cities in the UK and 80% of adults don't eat enough vegetables. We wanted to change that with veganism," she told The Cardiffian.  
"I wanted to show that vegan food doesn't have to be weird, it's just normal food that we eat." 
One of Lauren's goals is to combat food poverty. She is keen to dispel the myth that a vegan diet is financially unsustainable.  
"One of our goals is to tackle food poverty, and I feel strongly that it shouldn't be a luxury to eat healthy vegetables and good food.  
"We want to show that you can make soups for pennies per portion. Eating vegetable, lentils and grains doesn't have to be expensive – these foods are cheap, they're known as peasant foods.  
"I think if you were to get a big vegan burger or processed vegan foods that can be expensive because of the process behind it but the type of vegan food that we sell here: grains and vegetables, it's cheap, good food." 
Wild Thing is running a soup special scheme – Pay what you feel – the idea being that people can eat something healthy and affordable.  
"Anyone who wants to have a warm, hot meal that's tasty and healthy can come in. Even if they've got just a pound in their pocket, they can have it," Lauren continued.  
"We haven't put a price on it, some people if they've got a lot of money and they want to pay £5 for a soup, go ahead. If they haven't got any money they can have the soup. That's one of the things we wanted to do in order to be in line with our goal to attack food poverty." 
Lauren's ambitions to deal with food poverty do not end here, either. She is keen to work with like-minded people to help educate more people of the benefits of being vegan.  
"I really want to explore this more," she said "I want to do cooking workshops, to show you can cook food on a budget. 
"I want to collaborate with as many people as possible, there's the Community Gateway Project which is part of Cardiff University that's based in Grangetown – I'd like to collaborate with them to do some projects.  
"I want to work with housing associations, I'm going to be doing things in-house here at Wild Thing – I want to do as much as I can, really." 
After talking to Lauren, it is clear that Wild Thing is an embodiment of her values. The furniture is provided by a social enterprise called New Life, which trains people who are out of work to get skills in carpentry, while the pottery was made by the Vison 21 charity, another social enterprise that trains people with learning disabilities to make pottery. 
"I just wanted everything in the café to be ethical, we've got Big Issue magazines, we've got some vegan products on sale. This is all part of me wanting to make an ethical business," Lauren reflected.  
"We don't use any single-use takeaway coffee cups, our smoothies come in glass bottles, we've got stainless steel straws. If someone wants to come in for a coffee, they have to bring in their own container."  
Lauren, who ran a budget vegan blog during her time at university, has developed a strong following on social media. She has over 3,700 followers on Instagram, and says people are becoming more aware of the positive impacts of going vegan. 
She said: "I think we've got so much information now –  we've got computers, laptops and phones, so everyone is more aware now of the impact of a vegan diet on the environment, on our health, and also the ethics behind it as well.  
"I think people are becoming more aware of it and that's why there's been such a huge rise in veganism. I think is amazing."  
And after the first seven days of trading, Lauren is delighted to see the outpouring of positive reaction for Wild Thing.  
"It's been amazing, it's busy. It's a Thursday morning and there are so many people here. It's going so well, I'm so happy. It's weird that it's finally open." 
"The local community in general has been really supportive. I live in the area, this feels like my home." 
Lauren ended the interview outlining her long-term ambitions for Wild Thing.  
"It would be really cool to have more than one Wild Thing Café, just to know that you can go to ethical businesses and they do work – but we'll just focus on this one for now!"