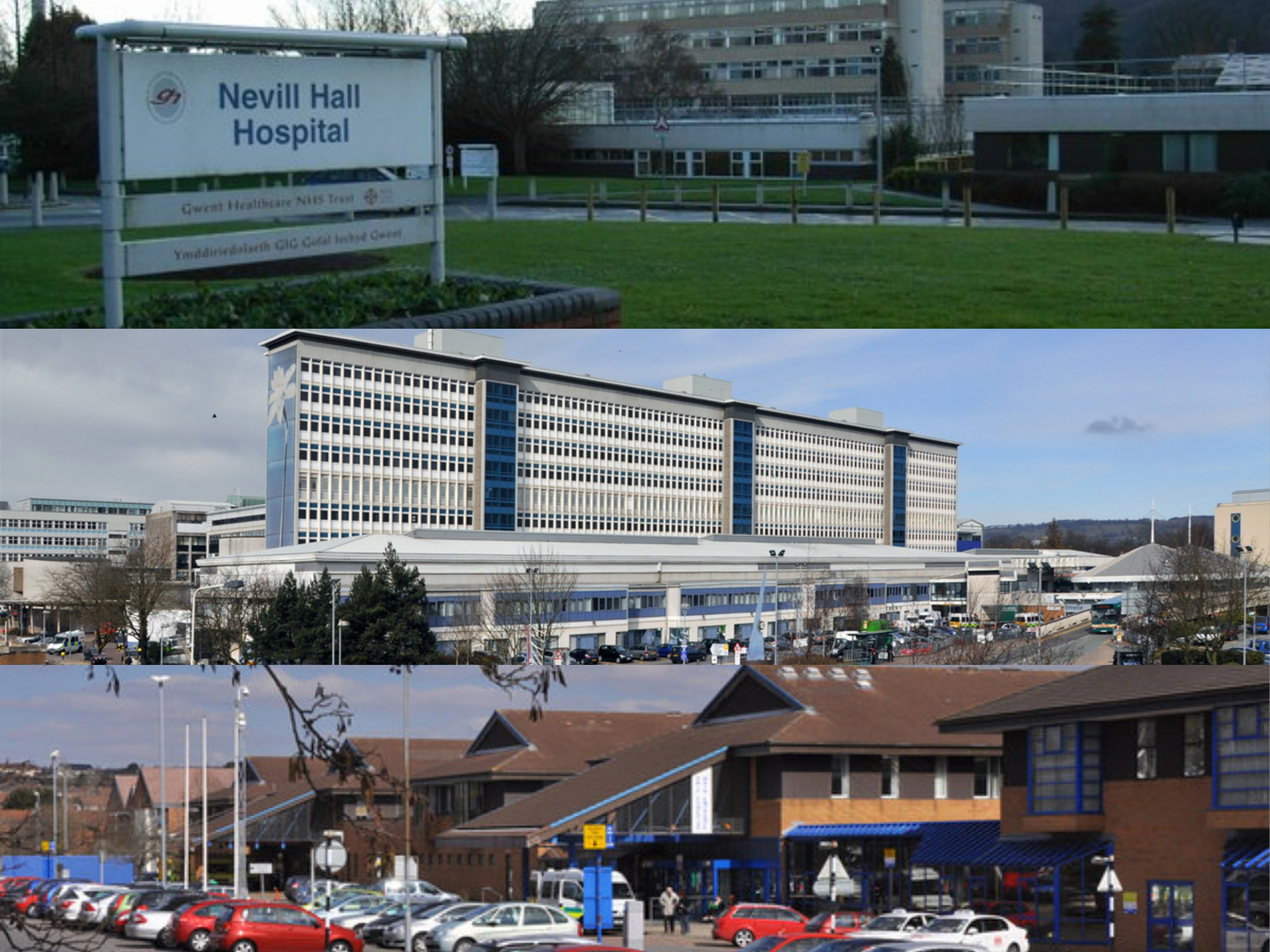 A NURSE who endangered patients and intimidated colleagues who challenged him has been struck off.
Kewalpatee Boodhun, was found guilty of multiple incidents of misconduct across South Wales, in three hospitals in Cardiff, Abergavenny, and Bridgend.
During one incident in July 2017, at Nevill Hall Hospital, Mr Boodhun became aggressive and intimidating towards a colleague, calling her a 'f****** c***', after she challenged him over his failure to keep needles safe or dispose of them correctly.
In another incident, at the University Hospital of Wales, Mr Boodhun failed to provide a patient with safe non-slip socks, and when similarly challenged by a member of staff, said: 'don't talk to me like that, little girl' and indicated moving the conversation to the bathroom, saying: 'get in there' to her.
In the same year, at Princess of Wales Hospital, a patient fell when Mr Boodhun failed to remain present and support them when they went to the toilet, even though there was a high risk of them falling.
Mr Boodhun, who has been a nurse since 1976, similarly failed to supervise a patient with mobility issues whilst they showered, despite them having recently returned from the High Dependency Unit.
The hearing by the Nursing and Midwifery Council (NMC), on 5 February, decided to remove Kewalpatee Boodhun from the nursing register following charges of misconduct, which caused harm to patients and intimidated colleagues.
Jeremy Loran, NMC case presenter, said: "The panel noted that it had found that Mr Boodhun had exposed colleagues and patients to a risk of unwarranted harm, and that a patient had suffered actual harm as a result of Mr Boodhun's actions."
Seven witness were called to the NMC panel, from all three of the hospitals, to give evidence.
The panel found that Mr Boodhun had shown unprofessional attitude, poor judgement and decision-making and clinical problems, which would likely be repeated if he had remained on the nursing register and consequently risk patients' safety.
Following the hearing, Mr Loran concluded: "Mr Boodhun had remained steadfast in his belief that he has done nothing wrong, he knows best, and that other members of the multi-disciplinary team have no right to challenge him due to his knowledge and experience."
Mr Boodhun was a registered agency nurse with Your World Nursing Agency, a global healthcare recruitment agency.
A spokesperson for the agency said: "Following complaints received from a hospital in Wales, the clinical governance team here at Your World Nursing referred Mr. Kewalpatee Boodhun to the Nursing and Midwifery Council.
"Subsequently we were informed that Mr. Kewalpatee Boodhun was struck off of the register."
If Mr Boodhun appeals the decision of the NMC panel, an interim suspension order would be in place which would prevent him from working for 18 months during the appeal, on the grounds of public protection and in the public interest.
Abertawe Bro Morgannwg University (ABMU) Health Board Director of Nursing and Patient Experience, Gareth Howells said: "The health board expects the very highest standard of patient care to be provided by all staff, including agency staff, at all times.
"The individual in question was not employed by ABMU but was provided by an agency. Agencies that provide bank nurses for Welsh hospitals have to comply with the All-Wales Contract, and must meet certain standards in order to get this contract.
"In line with the NMC decision, this individual will not be able to work as a nurse in our hospitals, or any other."
A spokesperson for Cardiff and Vale UHB said: "We work hard to ensure that all staff employed or used via the agency meet the high standards of care required by the UHB and the regulatory bodies.
"Concerns about the practice and behaviour of this individual were identified and referred to the agency in line with the All Wales agreement. At this point the UHB stopped using this agency nurse. It is our understanding that this individual has since been referred to the NMC and has been struck off the register."
A spokesman for the Aneurin Bevan University Health Board said: " We expect the very highest standard of patient care to be provided by all staff, including agency staff, at all times. The NMC decision means that this individual will not be able to work as a nurse in any of our hospitals in future."