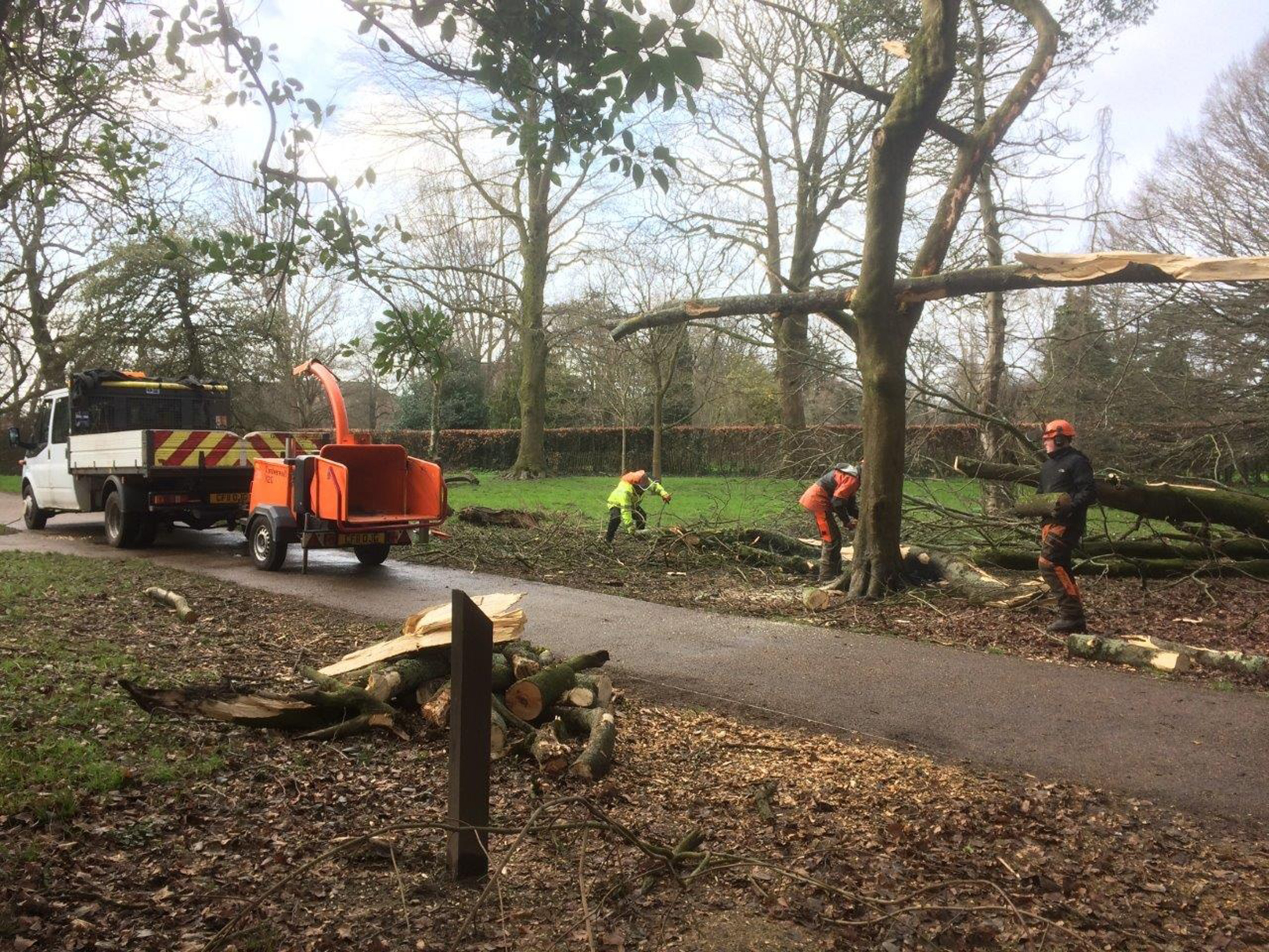 Volunteers urged to help as clean-up continues in wake of Storm Dennis  
A HUGE clean-up continues following the record-breaking river levels and severe flooding brought by Storm Dennis.  
Weather 
South Wales is set to avoid the worst of Storm Ellen.
The Met Office forecasts a windy weekend with outbreaks of showers.
Storm Dennis brought record levels of rain to South Wales, with 157.6mm measured at a Natural Resources Wales site in Crai Reservoir, Powys between Saturday and Monday morning.   
Natural Resources Wales provide regular updates on flood alerts currently in place and a tool to check river levels.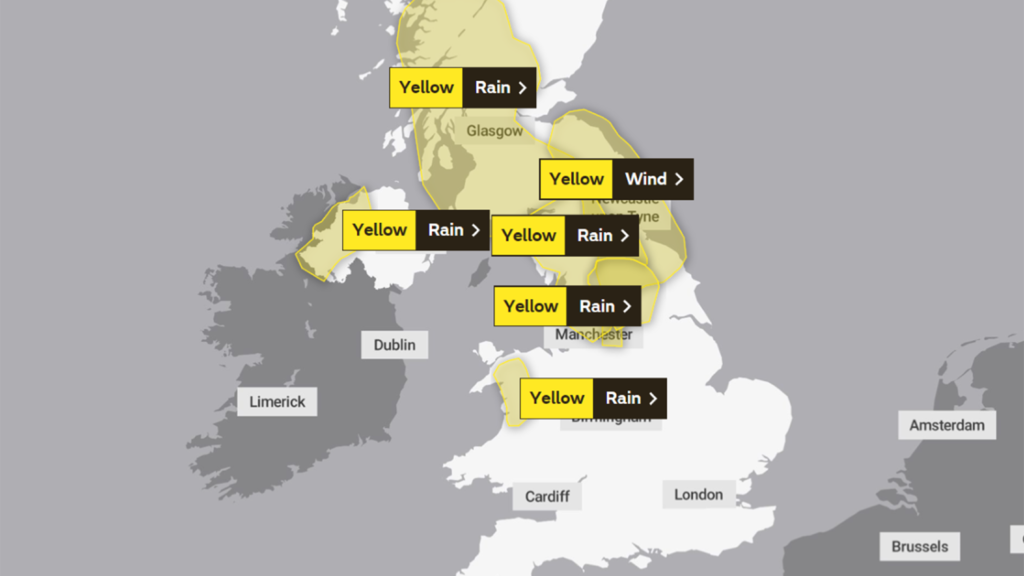 Clean-up
A multi-agency clean-up operation is currently underway in South Wales after a major incident was declared by South Wales Police last Sunday.
Assistant Chief Constable, Jennifer Gilmer, said: "I would like to reassure the public who have been affected that we are doing everything we can, and will continue to work tirelessly until all risks dissipate." 
Emergency services teams, local authorities, local health boards and organisations such as National Resources Wales are all coordinating to secure the safety of people and infrastructure, and to minimise disruption.  
Cardiff Council has organised a volunteer clean-up of Bute Park tomorrow.  
A spokesperson for Cardiff Council said: "By working together, we can all make a difference and clean up one of Cardiff's most loved parks, which is without doubt, a Jewel in Cardiff's crown." 
Volunteers are asked to meet at 10.30am at the Park Rangers at Coopers Fields for a short briefing on health and safety.
Council leader Andrew Morgan's response to the emergency has been to establish a recovery board and release £1 million from the council's general fund reserves. 
In a statement, Coun Morgan said: "Our attention will now turn to recovery, supporting businesses and residents across the County, along with repairing the damage caused by this major weather incident.
"We are keen to hear from residents affected by flooding so that we can assess the impact of Storm Dennis – to effectively plan our support arrangements for communities in the coming weeks."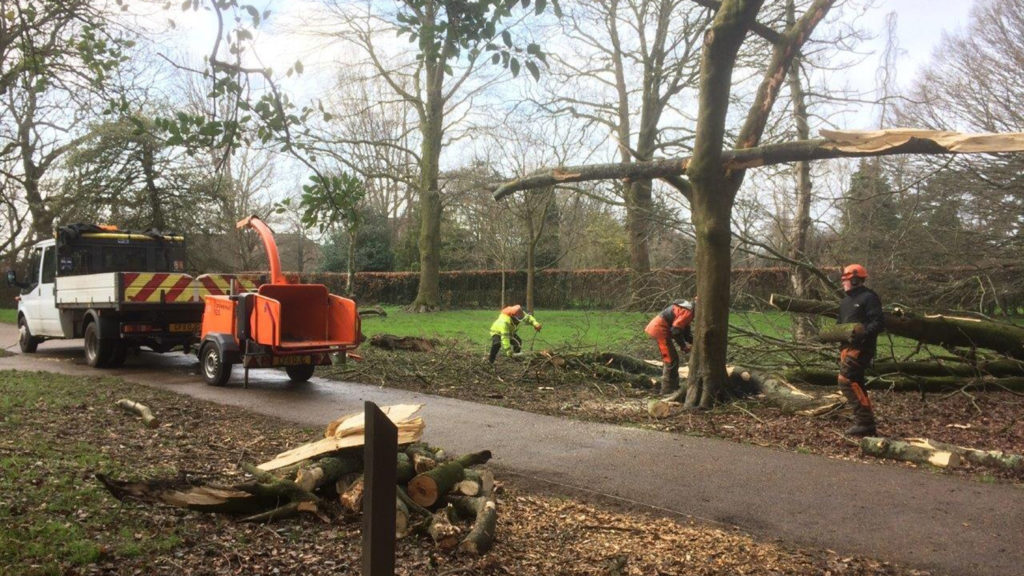 South Wales Fire and Rescue Service received about 1,300 calls over the weekend to carry out life rescues, property evacuations and other flooding concerns.   
A spokesperson for SWFRS said: "We understand the disruption has been significant and there will be many people who are left dealing with the aftermath of what has been a devastating storm.  
"As a service we are humbled and overwhelmed by the acts of kindness and support displayed by our communities to both our firefighters and the wider community as a whole."  
Travel
The Met Office advises motorists to take care when travelling – choose main roads, be wary of slippery road surfaces, avoid journeys until heavy downpours have cleared and "if it's time for your wipers, it's time to slow down" .
Motorists should never drive down a flooded road. Just 12 inches of water can float a car and an egg-cupful of water can severely damage a car's engine.  
 South Wales Police advise motorists to check their travel route before setting off and to allow extra time for journeys. 
Cardiff Council have offered the following advice for those travelling to the Principality Stadium for the Wales v France game on Saturday.
Donations
A community Facebook group with almost 3,000 members has been set up by Heath-based Natalie Pascoe, 36, and Rebecca Jayne Crossley, 39.  
Drop-off donation points include Llanishen Rugby Club, Llandaff North Christian Centre and Taffs Well Rugby Club. A full list of drop-off points have can be found here.
Mrs Pascoe said generosity had been "absolutely phenomenal" with donations such as furniture, clothes and cleaning products.  
However, this morning, Mrs Pascoe put out an urgent appeal for donations of food.   
Mrs Pascoe has coordinated donations at Maes y Coed Community Centre. 
"I'm ruined after today. It was absolutely mental up there. 
"It got so overwhelming that at one point we physically couldn't get any more stuff in the building – and it's quite a big building," she said. 
 Refuse collection and recycling 
Rhonda Cynon Taf Council has advised residents to follow the normal system of putting rubbish out on the usual days, but warns clean-up operations may cause delays.
Gas and electricity 
Residents are advised to contact their supplier directly if you have any concerns about flooding affecting your gas, electricity, water or sewage.  
Wales and West Utilities have offered the following advice, should your home be at risk of flooding.  
Wildlife
Storm Dennis has also impacted a range of habitats, including those of hedgehogs, otters and swans.
Full information about the effects on wildlife can be found here.
This page will be updated throughout the day with the latest advice and warnings.