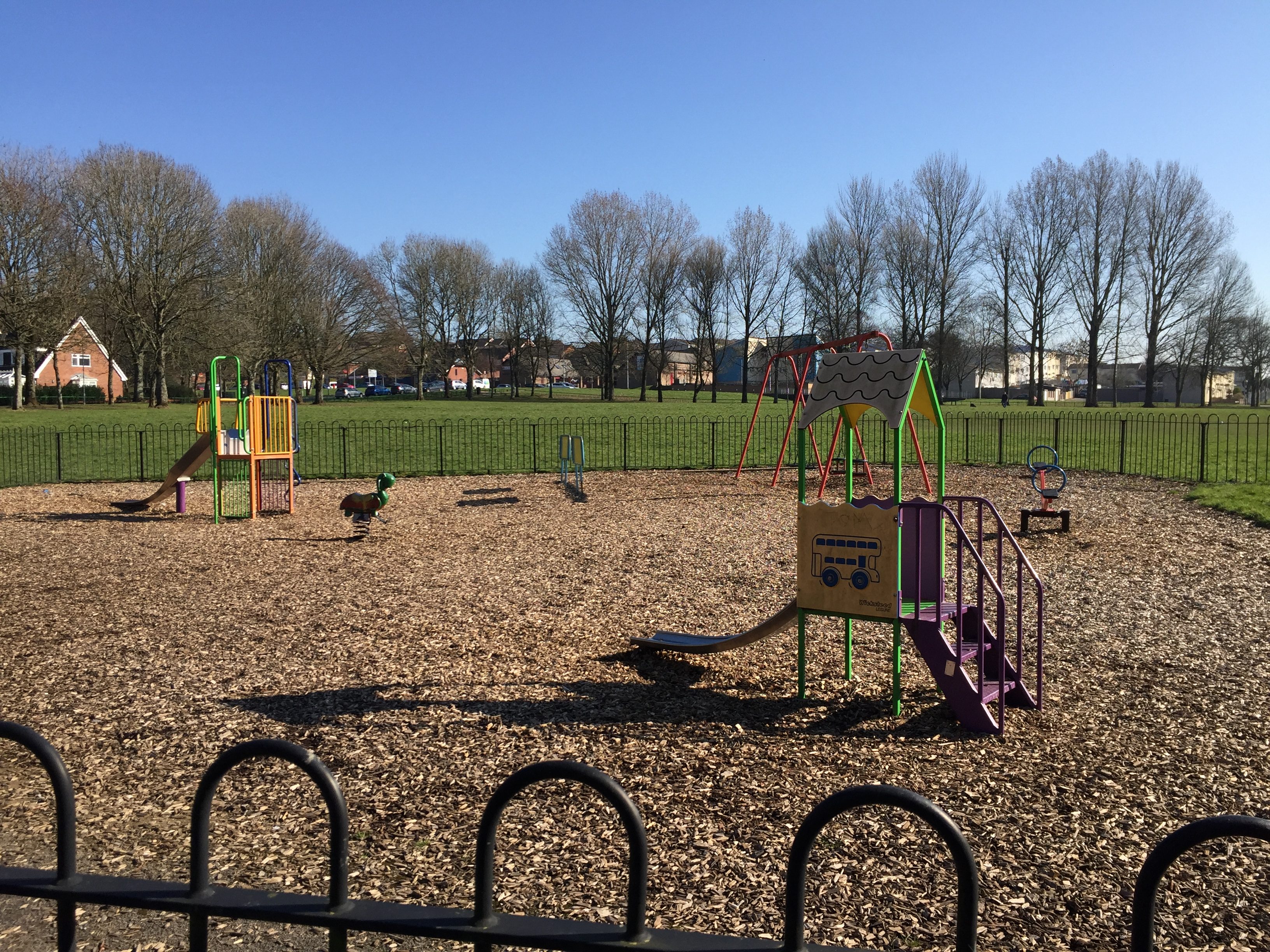 TWO parks in Pentwyn and Llanedeyrn have lost out on funding for new play equipment and will not be able to reapply until 2022.
Parc Waun Fach, Pentwyn and Glenwood park, Llanedeyrn, were not selected to receive funding under the Neighbourhood Renewal Scheme.
Liberal Democrat Councillor Dan Naughton said: "This a huge setback and feels like our community has been let down by the council again. These are our two oldest playgrounds and some of the equipment is in desperate need of replacing.
"This is a disappointment but we will keep looking for different sources of funding to replace this old equipment."
The Neighbourhood Renewal Scheme does regeneration projects all over the city including new parks, street improvements and community safety improvements.
Neither park was approved to be one of the 10 chosen for funding which was met with disappointment as part of Pentwyn is in the top 10 per cent of the most deprived areas in Cardiff.
Local councillors had asked for new play equipment for both projects and a community garden to be installed in Glenwood Park.
Zoe Hill, who lives in Pennsylvania Estate, was in Glenwood Park adjacent to Glenwood Church, this morning with her two year old.
She said: "There is a lot of stuff in here that he cannot use. If he wants to go up the slide he would fall through the back of it. There needs to be other sizes of equipment."
Another mother who wished to remain anonymous said: "Yes it does need need regeneration. It's local and if you haven't got the car it's great to walk to. It is a shame you do get damage done to the park by youths but I think you get that anywhere you go.
"It could do with age appropriate equipment in here. It would be nice to have more equipment in the area as there is the leisure centre close by where I take my son swimming."
Liberal Democrat Councillor Joe Carter said: "We are disappointed to lose out on securing any bids. The age of our equipment and the slides each need regeneration in Pentwyn and Llanedeyrn. We thought this would be a good project for the community.
"The only equipment we have had is through grants. We thought that Glenwood Park in particular would be successful as we had asked for a community garden."
The other park that lost out on funding is Waun Fach and despite it being half term there was no one using it.
A short walk away from Waun Fach is Bryn Celyn Road playground which is much bigger and includes a full skate park, a huge rope climbing frame and basketball courts. This playground was teaming with people enjoying the weather.
Kathy Edwards, who lives in The Hawthorns said she doesn't bother going to Waun Fach as it is so run down but they do come to Bryn Celyn Road playground. She said even this playground needs regeneration.
"There needs to be a range of equipment in all the parks suitable for all ages."
Dave Richards, a member of the Pentwyn and Llandeyrn Facebook group, said: "The people who vandalised the play areas have only helped the council decide not to update other play areas in our neighbourhood.
"While I understand the frustration and annoyance that some have, I can also appreciate the council's decision. Updating play equipment (which wouldn't be cheap) will only give something nice and new for vandals to attack – which costs money to repair."
Local councillors were shocked to lose out as they had benefited from the scheme in the last round of funding which took place in 2012.
That saw the new Coed-y-Gores playground project built in Llanedeyrn, for children aged 5-10 years old, costing £170,000.
As part of the scheme, a graffiti mural was designed by local artist, Bryce Davies (Peaceful Protest), who worked with children at Llanedeyrn Primary School to design the vibrant artwork on the scheme's retaining walls.
Coed-y-Gores playground's rope swing was vandalised over Christmas and after a local petition the council paid for a new metal swing to be installed.
Hope it not lost for the other projects as local councillors are going to try and fund the regeneration through other means.