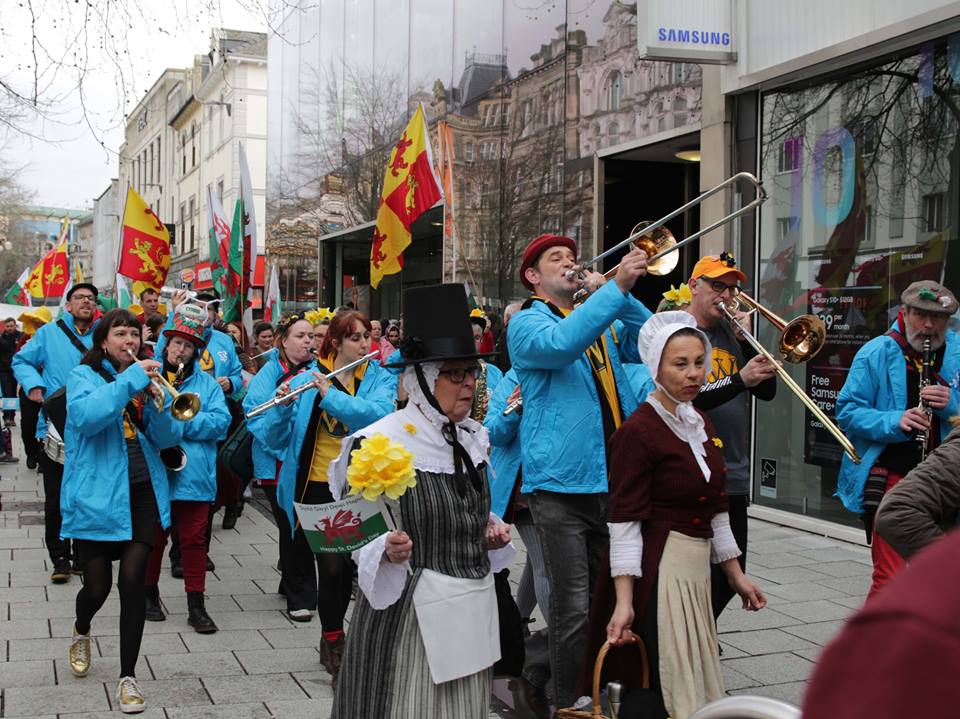 ST David's Day is here, and Cardiff has led the celebrations with its annual parade in the city centre.
March 1 is the date on which the patron saint of Wales died in 589 AD.
In Cardiff people celebrated by taking part in a march from the town hall in Cathays Park to St David's Hall in The Hayes.
The parade included dragons, performances from local music groups and a display of Welsh flags.
The BBC's Welsh National Orchestra played traditional Welsh songs.
Eric Willis, 70, who attends the parade each year said: "What is the point in being Welsh if you do not celebrate St David's Day?
"We have got to celebrate our Welsh culture and heritage in this mad, crazy international world.
"It should be a good parade today, there is going to be music and dragons – hopefully we will see a couple of thousand people show up."
Teacher Heledd Francis, 40, was happy finally to attend with her children.
"I am a teacher so normally I cannot get down here, but this year it has happened to fall in half-term.
"It is a lovely thing that we can be part of the parade this year and I will probably be walking in it for a little bit," she said.
As the parade kicked into gear, Patsy Peterson, 62, from the Cardiff Reds Choir said: "Me and my husband, who is leading the parade today, join the parade every year.
"It is always a great atmosphere and it is very important to me that it is St David's Day, which I believe should be a national holiday.
"Everyone who comes along always enjoys themselves and we are hoping for a bigger turn-out for the march as last year it was a little depleted."