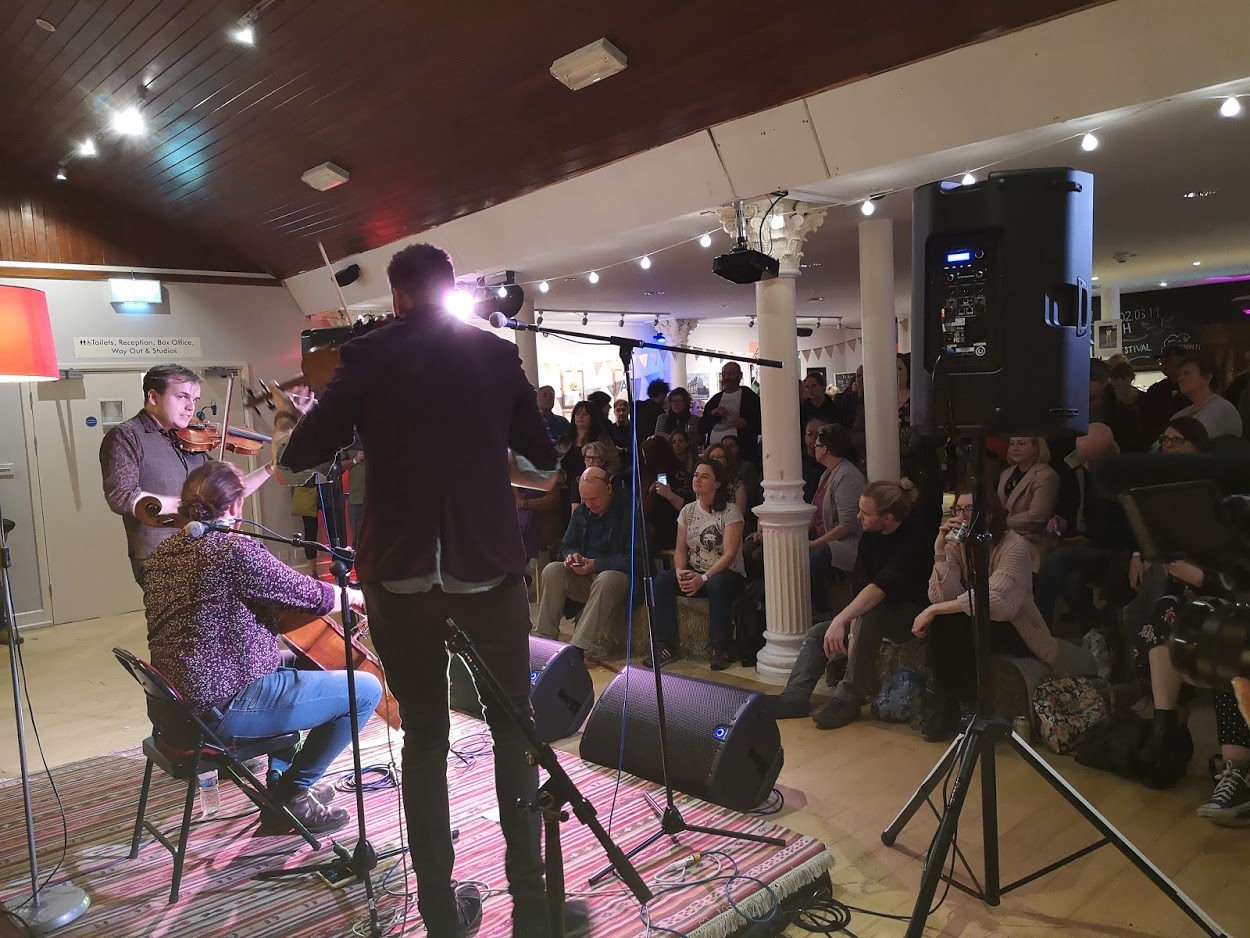 CARDIFF was home to a festival of folk and Celtic music on Saturday, as a variety of artists descended on artsy Roath for a day-long celebration at The Gate.
Welsh singers and songwriters such as VRï and Ivan Moult joined Colum Regan and James Bower to play at the first festival of its kind in the town.
The event was a sell-out with over 200 in attendance – the largest turn-out at the venue to date.
VRï's Patrick Rimes, 26, spoke of the importance of encouraging folk music and creativity at community level.
He said: "I think it's fantastic to be here in the heart of our home city.
"We spend much of our time travelling all across the world to events like this, so to see it happening on our doorstep is great and something we are really keen to support."
With venues like Gwdihw and Buffalo closing its doors earlier this year, residents feel Roath has an important role to play in the survival of grassroots live music in Cardiff.
John Roberts, 60, who lives in the town, praised The Gate for their encouragement of live music and community friendship.
He said: "We've come here before for smaller events, and when we heard about this we couldn't wait to come down."
"Venues like this are at a premium in Cardiff, so we try to come down and support them wherever we can.
"There is a real community feel too. I've seen a couple of people from our street already," he added.
Such an appetite for arts and culture is seldom seen across South Wales, which some residents – like Robin Rey – feel might become particularly beneficial to the area.
Mr Rey, 28, also praised Arts Council of Wales for helping fund the event.
He said: "Events like this make me feel like I am a part of a community.
"Roath is a vibrant destination for art and I think folk music can be included in that now."
"I'm really excited to see something new happening here, and I hope more people now start coming to Roath and seeing what it has to offer."
Such venues are not only beneficial to Roath, but local artists too, and even those further afield.
"Welsh artists and Cardiff artists need exposure, so events like this are so important for them," Mr Rey added.
Such was the success of the day that staff at The Gate are already planning for next year.
After the event, organiser Helen Tower, 25, said: "We are absolutely blown away by the response from the musicians and audience alike, and extremely proud of how it all went.
"Now to start planning Roath Folk Festival 2020."
Arts Council of Wales provided funding for the event, and explained why they decided to fund the event.
Development officer Antwn Owen‑Hicks​, said: "The Gate has a good track record of hosting folk and acoustic gigs and is well placed in its community.
"The folk music scene in Wales is experiencing something of a resurgence at the moment, so supporting a festival that promotes this particular sector fits well with our work to promote folk."