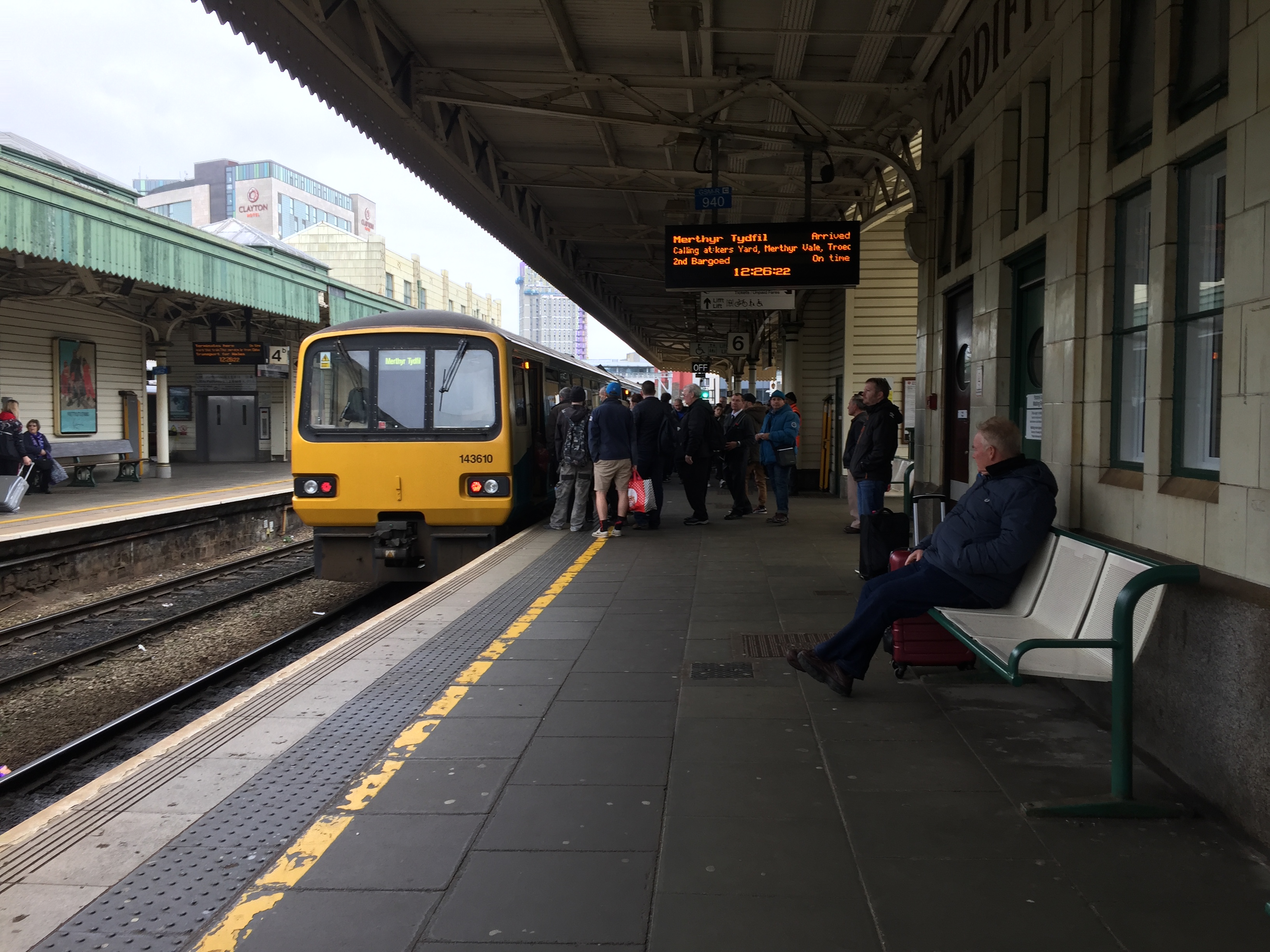 TRANSPORT for Wales says it will spend £40 million on improvements to trains to avoid a repeat of last autumn's chaos.  
Recent warnings from MPs and the Public Accounts Committee suggested 2019 will be another difficult year for rail passengers, with more service delays and cancellations as well as increased ticket prices.  
The Cardiffian asked Transport for Wales (TfW), which took over from Arriva last year, about its plans. 
Alexia Course, TfW rail operations director, said: "We took over last October and it was quite a difficult autumn for all of our passengers, a lot of issues with adhesions on the tracks and we had quite a few short formations and cancellations to services. 
"We've learnt a lot of lessons from that. We're spending over £40m on investing in the fleet this year, so that we can bring in additional services and additional capacity for our passengers, both in May and also in December of this year as well."  
The investment will go onto refurbishment as new trains will not be introduced in Wales for another four to five years.  
"Passengers will see significant change in circa four, five years' time, which is when we will have really transformed the Valley lines, when we've got all the new rolling stock all around the country.
"Until then we're going to do a lot of incremental steps for improvements for passengers before we get the new trains in four years' time," said Ms Course.  
Those improvements will include new seating and toilets, and better WiFi connection points.  
"We recognise that it was a difficult start but we've got lots and lots of plans to improve things for passengers," she said.  
Kirk Thomas, 54, from Rhondda, regularly uses the Cardiff-Treherbert service.  
"The seats need to be improved and they need more carriages. My biggest problem is that the trains are overcrowded first thing in the morning and at home time. And the trains are never on time," he said.  
Gerald Harris, 75, from Rhymney Valley, is mostly happy with the service but will welcome the improvements.  
"I don't find a lot wrong with them. It would be good if they were more frequent. I don't travel in rush hour very often, but when I do once a week the two carriages are terrible. You're inevitably standing, which I don't like.  
"The ones I travel on are okay but it would be better still if they were more modern and more frequent." 
Network Rail will be working with TfW on implementing the improvements.
Alison Thompson, Network Rail's rolling stock director for Wales and Borders, said: "We're working really closely with TfW to make sure that we keep disruption at a minimum for passengers.  
"We've got a really exciting and challenging programme of works to enhance and renew all the railway and bring in a new fleet to benefit passengers.  
"Our challenge is to make sure we do that as quickly as possible without disrupting the passengers more than we need to."