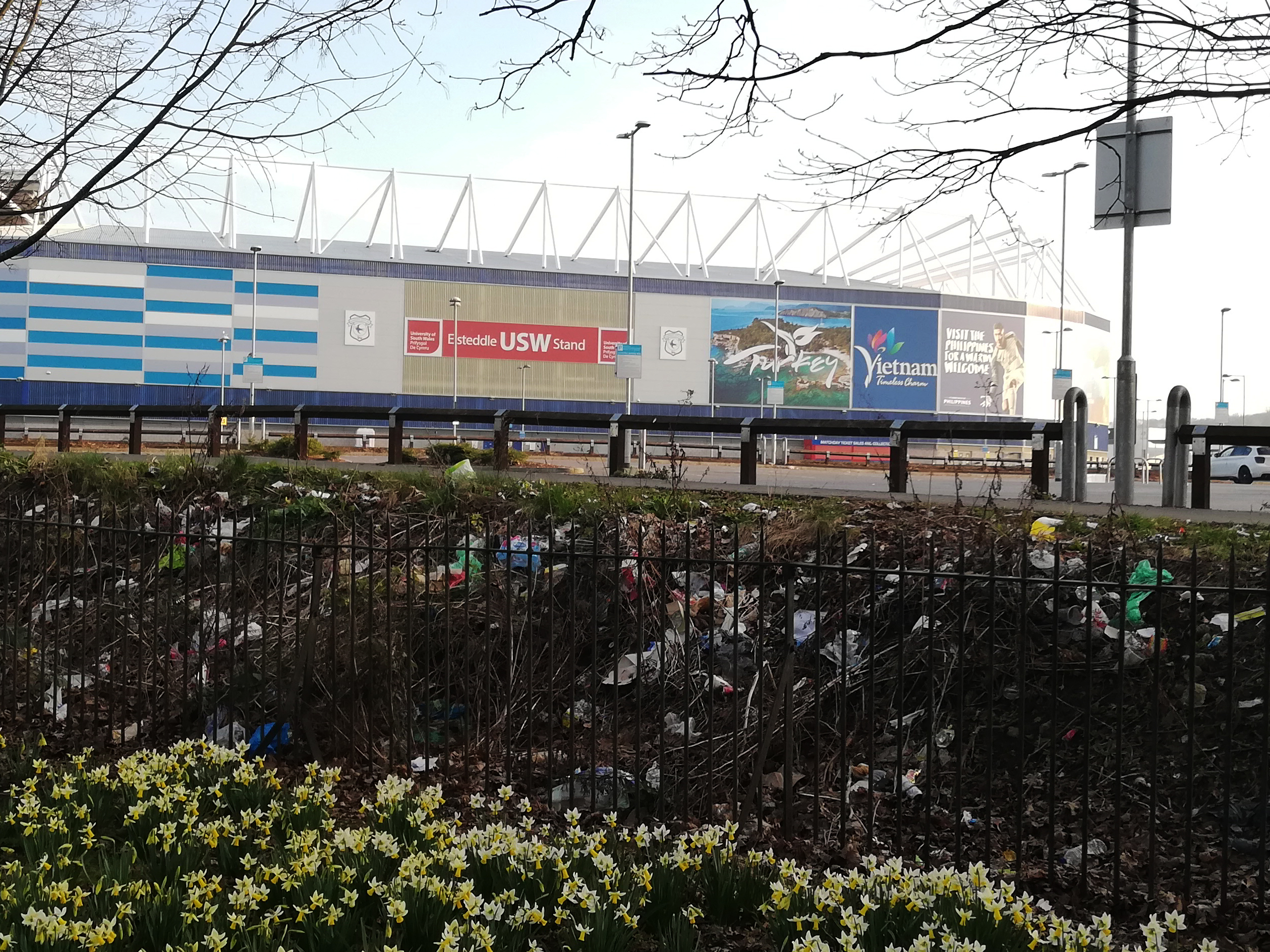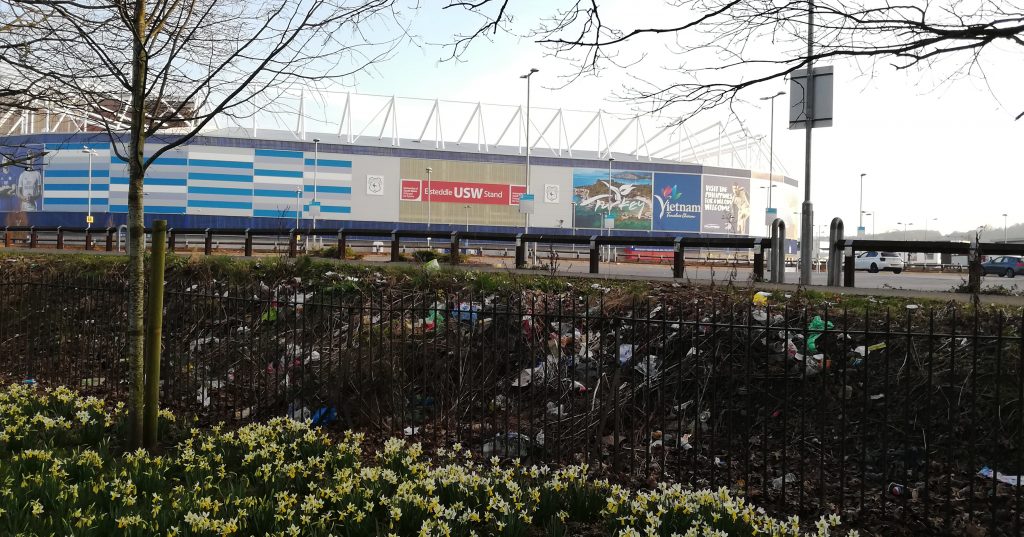 RUBBISH lines the fence that divides Jubilee Park's from the Cardiff City Football Club's car park.
This rubbish includes plastic shopping bags, food containers, and even nappies.
Mike Hanlon, 69, who lives on Sloper Road near the car park, told The Cardiffian that the rubbish has been a problem for years, starting when the football club moved its stadium.
As part of the stadium development a sizeable retail park was also created, including a  number of food outlets including McDonald's and KFC, as well as a pub, a Lidl and temporary match-day vendors.
Much of the rubbish gathers along the fence next to Lidl.
However, Mr Hanlon said the problem became worse last summer when Cardiff City made it to the Premier League in August – and crowds increased.
He said that the rubbish has become so bad that it has increased the area's rat problem.
"I have seen them because I walk my dog around this park every day. It is disgraceful to be honest," Mr Hanlon said.
Jubilee Park, in the shadow of Cardiff City Football Club stadium, includes rugby and football fields, a children's playground – and a walking path used by fans en route to the stadium.
Jackie Emmott, 73, walks around the park almost every day with her husband, but avoids the park after match games because of the rubbish.
She said: "It's very, very unsightly. After the match days, we get things like beer bottles all around here.
"But it's not the Council's fault. It's the dirty people who throw things on the floor."
The embankment dividing the park from the football club is owned by both Cardiff City FC and the Council. Park-side is the Council's responsibility, while carpark-side is the football club's responsibility.
According to Councillor Ramesh Patel of Canton, one of the problems with picking up the waste is that neither wants to take responsibility for the rubbish.
He said: "To me, we need to shame them and name them. My view is that the buck stops with them. They need to show some responsibility and do something about it."
"If the fast food outlets around there, and Cardiff City, were being responsible and picking stuff up, then I wouldn't mind if the council was doing the same thing.
"But I think it's wrong that it is always going to be up to the Council to pick up the rubbish, especially when they (CCFC) are making a lot of money from having football games."
Coun Patel said that the Council has been in contact with the football club about the rubbish.
However, the Council cannot force the club to pick up the waste because residents and fans are dropping the rubbish in the area.
Cardiff City Football Club was approached for comment but declined.