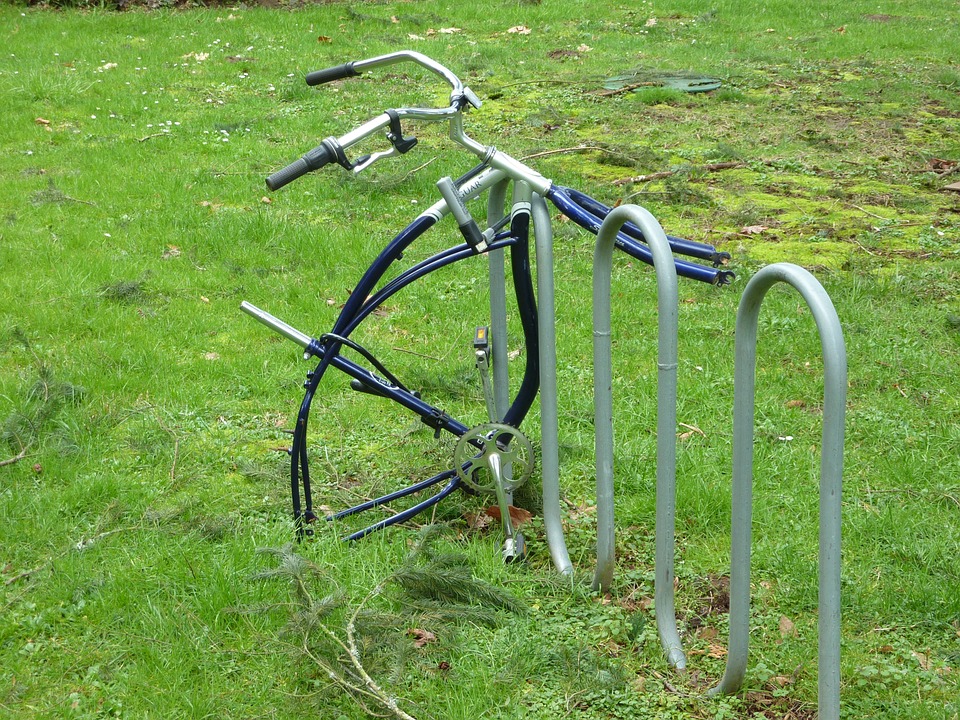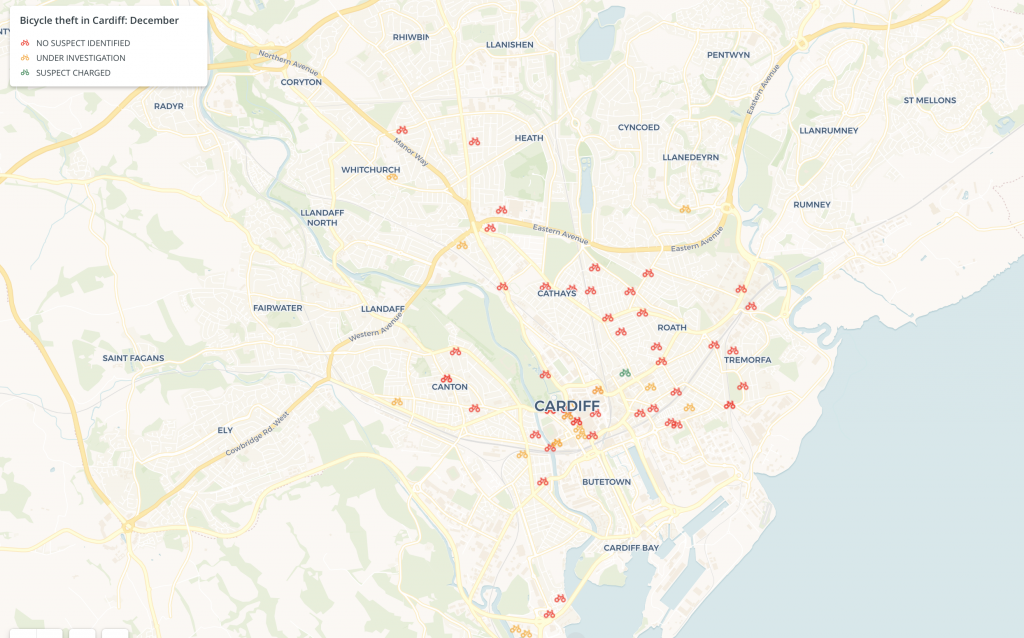 LAST year only 2% of bike thefts reported in Cardiff resulted in a suspect being charged.  
There were 1,480 bicycles reported stolen in 2018; compared with 873 in 2012. 
Cardiff by Bike, a local cycling organisation said: "Bike theft is going to be a problem for any reasonably large city and regrettably people do end up having their bicycles stolen."  
In Leeds, a city with a similar population, there were only 567 reported cases last year.  
Cardiff's high number of cases is partly a result of the city's growing passion for cycling.  
While professional Cardiff cyclists such as Tour de France winner Geraint Thomas and World Indoor Track champion Elinor Barker have enjoyed success, recreational cycling has boomed in the city in recent years. 
In 2017, 12 million trips were made by bike – 50% of which were for work or education. 
Councillor Caro Wild, Cabinet Member for Strategic Planning & Transport, Cardiff Council said: "If we are to accommodate Cardiff's future growth then we need to change the way we think about travelling around the city.  
"Our target is for over 50% of all journeys to be made by bike, on foot, or by public transport by 2026."  
For many people though, the high number of bike thefts in Cardiff makes them wary of commuting by bicycle.  
Earlier this week South Wales Police released a visual guide for students on how to prevent bikes being stolen.   
Chris Tempest, a local cyclist said: "I've had several bikes stolen from outside my flats and one bike vandalised.  
"I used my bikes for commuting so the loss of them really put me out. 
"Now that the Next Bike scheme is in Cardiff I use those rather than risk my own bike." 
The interactive map above shows that the greatest concentration of thefts occurred in the city centre. 
Even in cases where the bike is not actually stolen, leaving it locked up in the city can be risky. 
Steve Gabriel, 39, another keen cyclist said: "I've been lucky and not had one stolen but I've had one bike damaged a couple of times when parked in town where someone has tried to steal it.  
"It's meant a long walk home and having to buy new wheels because of the damage." 
There are things you can do to prevent thieves targeting your bike and Cardiff by Bike recommends registering your bike on BikeRegister, or at one of South Wales Police's bike registration sessions.  
The group also said: "If people must leave their bicycles in the garden shed, they should be locked 'to' the shed – garden sheds aren't secure and give thieves plenty of privacy." 
If you want to see where the bike theft hot spots are near you and examine the stats in more detail – including the type of conviction and the number of active investigations, then have a look at the map above.