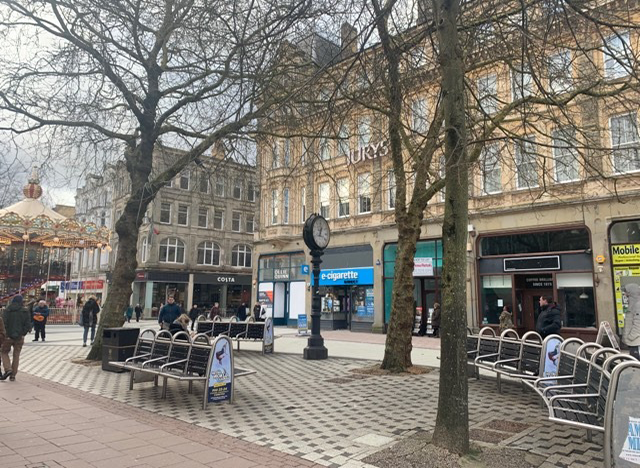 Jason Kain, who has 43 previous convictions, admits affray in Cardiff city centre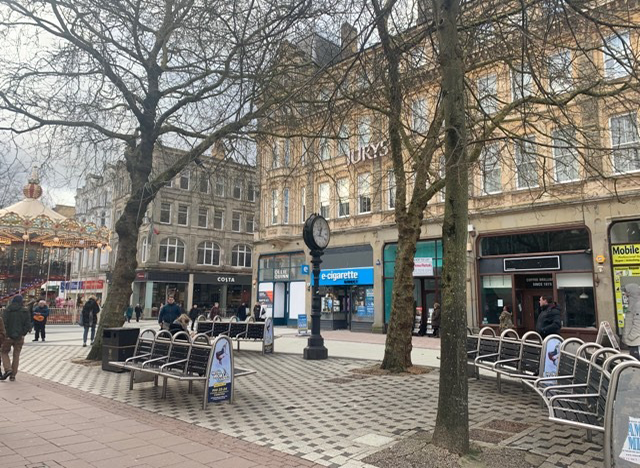 A MAN has been sentenced to 14 months in prison for affray in the city centre and possessing a knife and a hammer.
At 11.55pm on December 29, 2019, Jason Kain and two friends approached a group outside NatWest on Queen Street and asked for a cigarette.
A fight broke out between the two groups and Kain, 36, pulled a hammer from his pocket and hit one of the victims on the shoulder before punching him to the floor and stamping on him.
Kain's coat came off and a homeless woman picked it up and looked through it. He ran towards her and "did what looks like a flying kick" which knocked her to the ground, said Eugene Egan, prosecuting.
Kain then rummaged through some possessions left in a doorway before leaving the scene.
Harold Baker, defending, told the court that Kain had been drinking that night because it was the anniversary of his mother's death.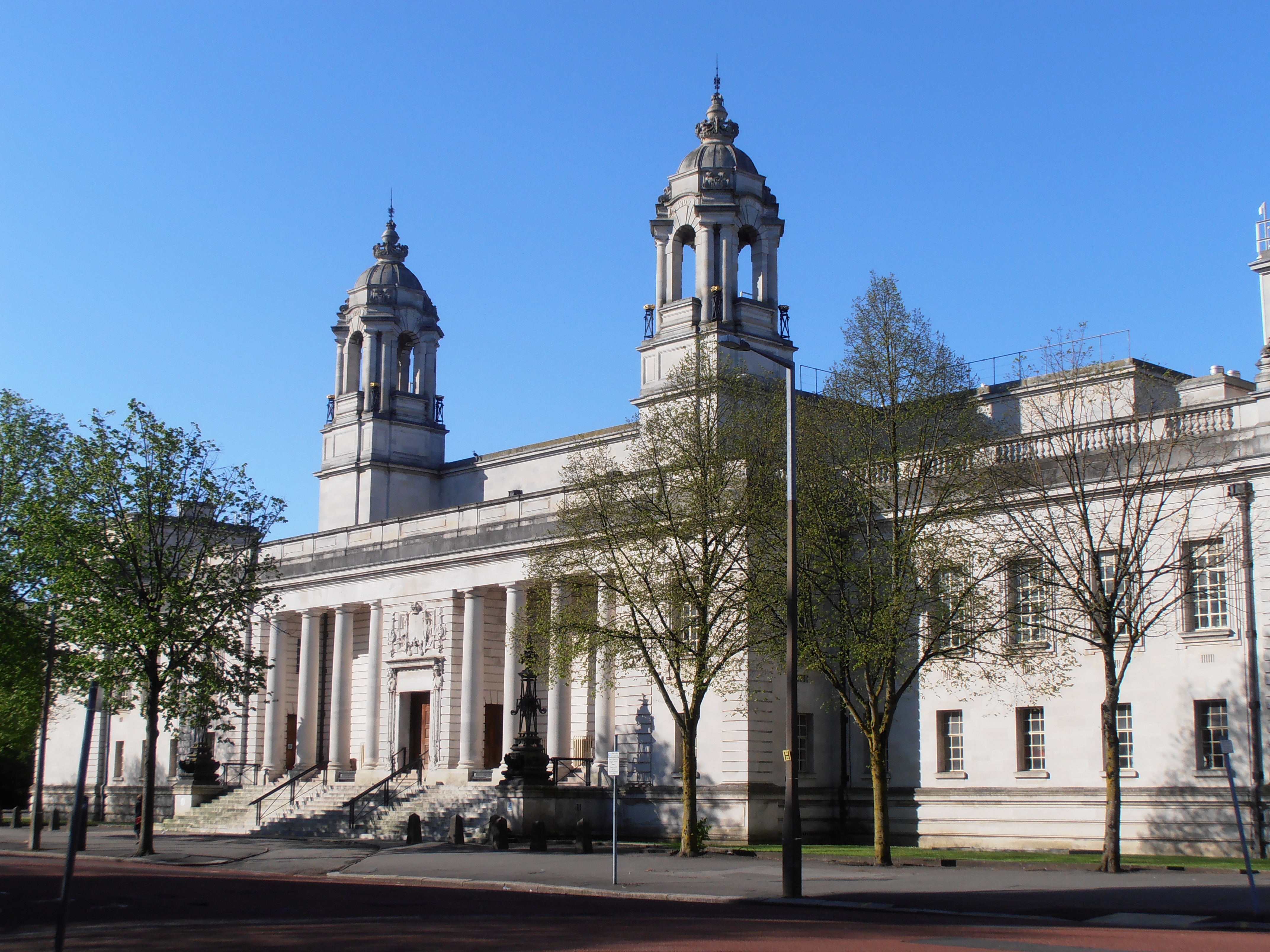 Mr Baker said Kain "has had a very unfortunate life" because his father was stabbed to death in front of him and his mother died when he was a child.
The court heard that Jason Kain had struggled with alcoholism for most of his life and had referred himself to an alcohol course. He also suffers with PTSD, anxiety and depression because of his traumatic childhood.
Mr Kain has 43 previous convictions for 90 offences, including violence, robbery and carrying offensive weapons in public.
Judge Jenkins said: "This was a disgraceful scene of violence in the middle of Cardiff."
He will serve 14 months reduced from 21 because he pleaded guilty at the earliest opportunity. He will serve at least half the sentence in custody.
affray
,
alcoholism
,
anxiety
,
Cardiff City Centre
,
Cardiff Crown Court
,
cardiff queen street
,
city centre
,
crime
,
depression
,
fighting
,
hammer
,
homeless
,
jason kain
,
Llanrumney
,
mental health
,
mental illness
,
Natwest
,
possession of knife
,
possession of offensive weapon
,
PTSD
,
Queen Street
,
st mellon
,
stabbing
,
trauma
,
traumatic children
,
violence