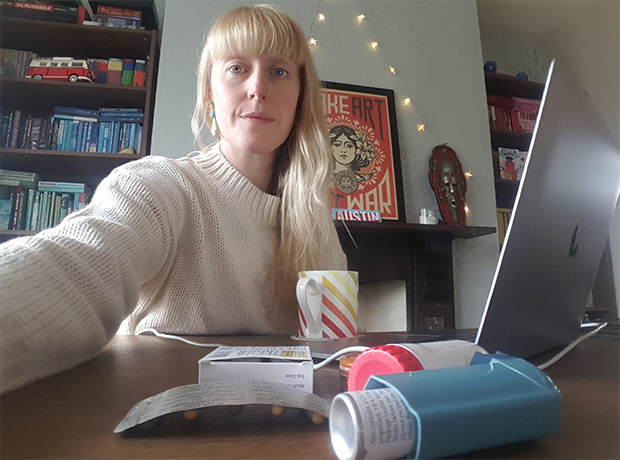 'Staying at home comes with an existential edge,' says one chronically ill woman who has self-isolated for a week
AS the Coronavirus pandemic continues to spread, most people are advised to self-isolate when they show signs of a new, continuous cough or a high temperature. However, high-risk people like Owen and Lisa have been self-isolating for other reasons.
Immunocompromised people such as Lisa Derrick, 39, and Owen, 35, who asked for his surname not to be revealed, have weakened immune systems. This means that they are at a higher risk of contracting viruses, such as Covid-19, than those with a stronger immune system and find it harder to fight against them.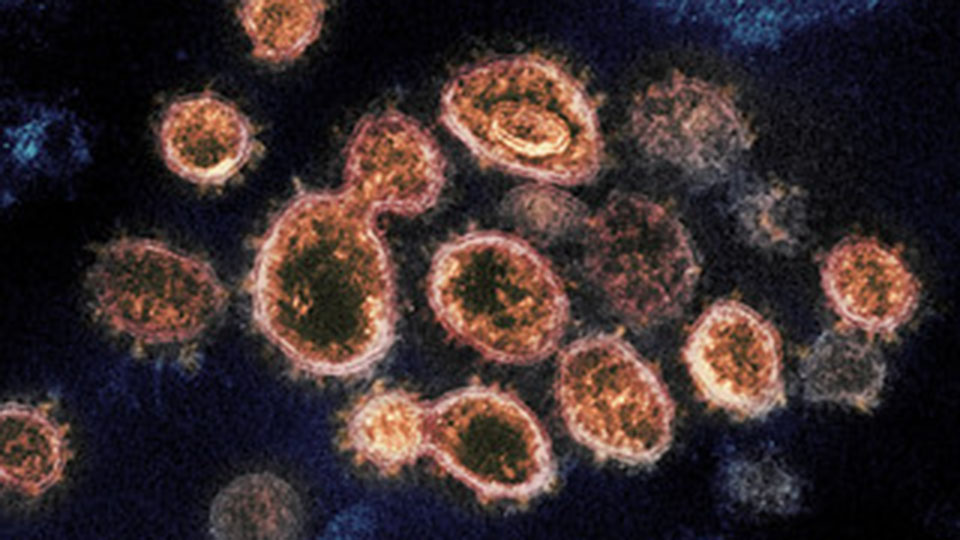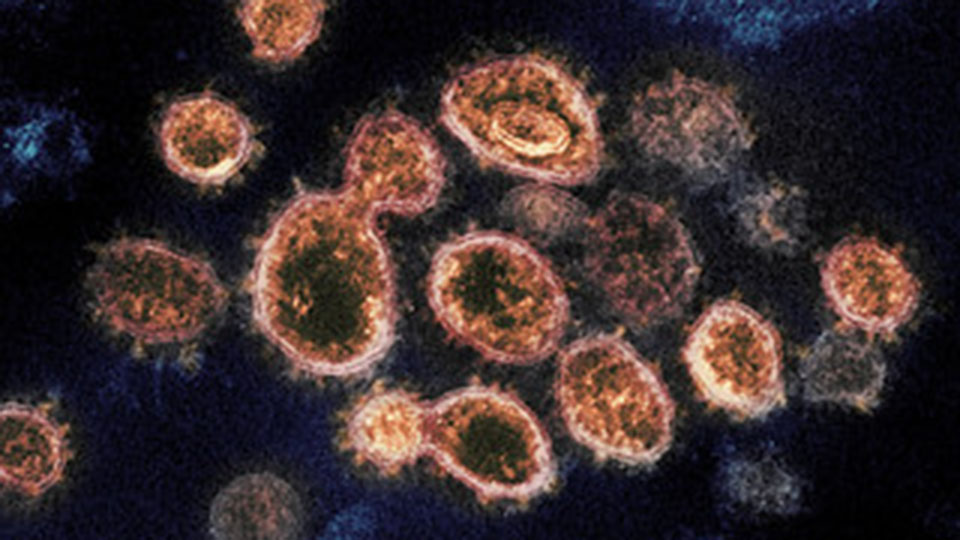 Lisa Derrick, a copywriter based in Cardiff, started to feel symptoms including a sore throat, a tight chest and breathlessness. Her GP advised her to stay at home for seven days, which Lisa said "comes with an existential edge".
For Lisa, who was diagnosed with Crohn's disease in 2010 and endometriosis in 2017, staying at home comes with more complications than those who don't live with chronic illnesses. She has been self-isolating since Thursday to protect other people.
She said: "I don't feel there is enough clarity in the UK about how people should be protecting themselves and others."
Crohn's disease is a lifelong condition that causes parts of the digestive system to become inflamed. Endometriosis is a long-term condition where similar tissue to the lining of the womb grows in other places, such as the ovaries and fallopian tubes, and causes pelvic and period pain.
Lisa is concerned both for the general public and those who already have compromised health, especially those who have invisible illnesses and appear otherwise healthy. The lack of clarity over preventative measures, Lisa suggests, stems from a lack of understanding about invisible illnesses and the risks they carry.
"I haven't seen any information, or even an acknowledgement, from the government about how Covid-19 could affect people with compromised health. I think there is a general lack of understanding of invisible illnesses and I'm worried about how this might play out in a time of high health risk," she said.
So far into her isolation, Lisa has felt unwell, so has spent her days reading and watching TV. She said: "I don't have a problem entertaining myself, but at the moment, staying at home comes with an existential edge."
When she gets better, she plans to pass the time by drawing, writing, doing yoga and listening to podcasts.
Lisa explained that those who have compromised immune systems like her usually have underlying health conditions that they need medication for. "For instance, I need to have infusions of my Crohn's disease treatment in hospital once every two months," she said.
She also requires painkillers, inhalers, anxiety medication and vitamins from a repeat prescription to manage the symptoms that she experiences from her chronic illnesses. "I have symptoms I experience day to day from my chronic illnesses. From a practical point of view, I need to arrange my medication," she explained.
Lisa also lives with asthma. She hasn't needed an inhaler for years, but was prescribed one two weeks ago.
Lisa said that, although she's doing her best to take each day as it comes, "chronically ill people have to plan ahead in terms of treatment plans, appointments and medications, so it's tricky."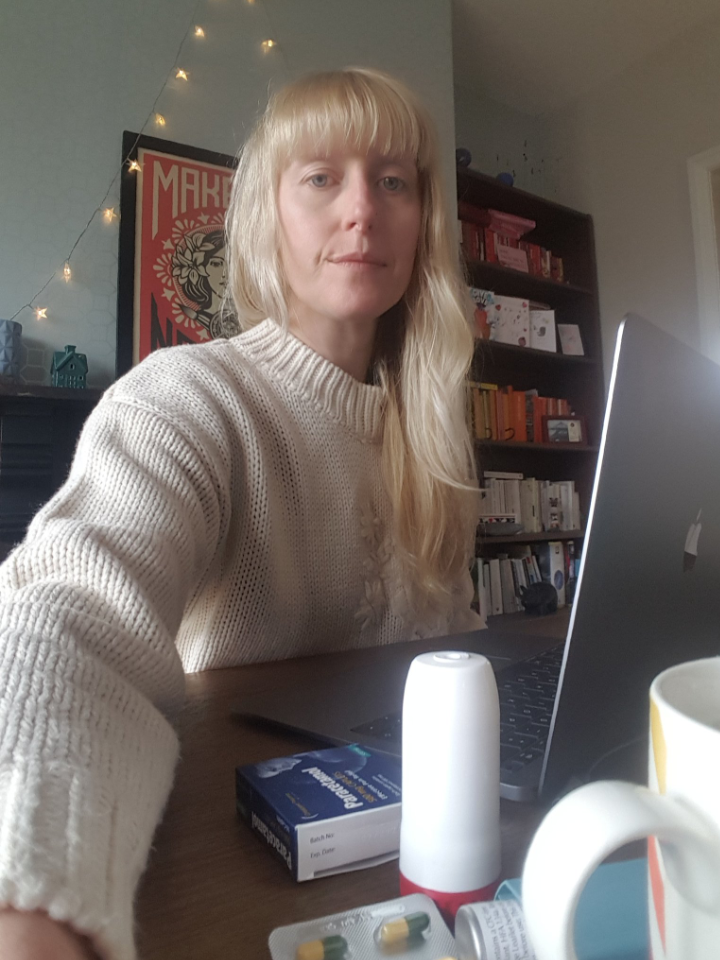 Lisa is also concerned about whether the drug that she relies on for her Crohn's symptoms, vedolizumab, will be available to her due to not being able to make medical appointments. "I had an infusion of vedolizumab on March 6 and the next is due on May 1. I have concerns about whether this drug and service will be available."
Lisa acknowledged the impact that her chronic illnesses may have on her mental health while stuck in isolation. She said: "I may be experiencing an extra layer of worry than someone starting from a base of full health. I have day to day pain to contend with, as well as the uncertainty of what's going to happen with Covid-19."
"Will immunocompromised people still be able to get the drugs we need to maintain our existing conditions? Will pharmacies be able to offer services for existing conditions? Will we be putting ourselves at extra risk when collecting medications or attending appointments?"
Lisa is also hoping for help with income for those who aren't paid when self-isolating, testing for those with chronic illnesses, a list of social support lines and a prescription delivery service for those who aren't near family or friends.
Owen has been self-isolating with his elderly mother in Porthcawl since last week, making sure to avoid other people. He has been keeping himself busy by going for walks, sleeping, working from home, playing games and talking online to friends. Despite this, he says that he "already has cabin fever".
Speaking of his experience in self-isolation, despite not having shown any symptoms, Owen said: "I wake up each morning feeling like it takes me an hour or two to come to terms with the fact that this is real."
Owen is 35 and had kidney failure in 2005, which led to him being on dialysis. In 2008, he underwent a kidney transplant when his mother donated hers to him. He has taken immunosuppressants to prevent his body rejecting the organ ever since, a step that he calls "a necessary evil".
He said: "I'm scared to be honest. I don't know how long I'll need to do this for and what needs to happen to be able to return to anything like normality."
Other than his weakened immune system, Owen says that he is otherwise in good health: "I take immunosuppressants, so I've always been wary of people who are unwell or showing bad hygiene."

As well as being concerned about his own health, Owen is trying to keep his mother as safe as possible. "I stopped going to work earlier this week for my own safety. I'm back home in Porthcawl now with my mother, who is over 70 years old.
"I'm aiming to stay safe and keep her safe as much as possible. I've only been out to walk, and I've avoided people," he explains.
Owen also has concerns for those who work for the NHS, including his friends: "I'm worried about the NHS. I have friends who are doctors and they're going to go through an extremely difficult time soon.
"I'm shocked and saddened by people still not fully realising how horrendous this will be. We should all be thinking of our friends, families and neighbours and take extra care all day every day."