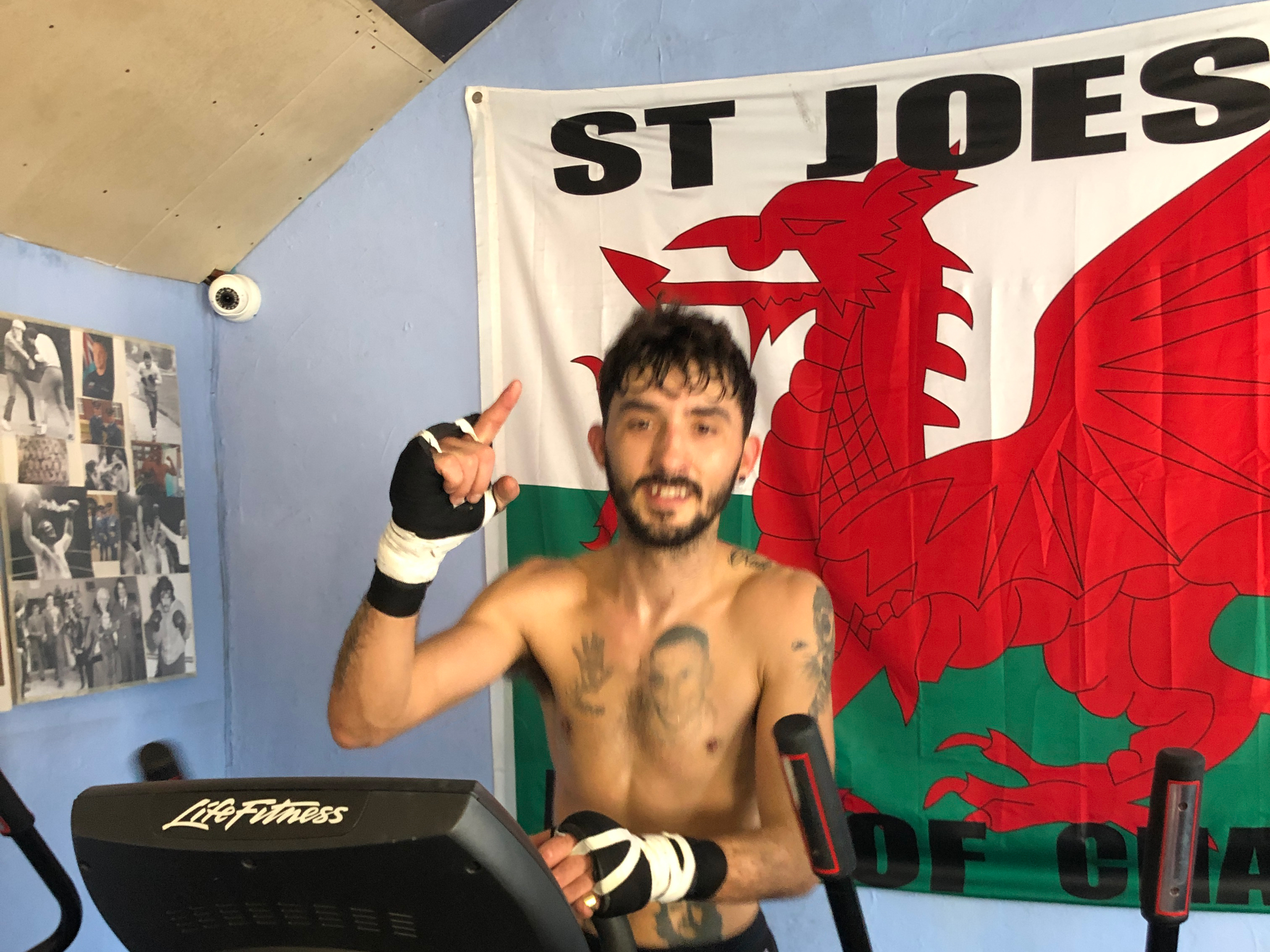 BOXER Andrew Selby is looking to prove his doubters wrong as he heads to Mexico next month in a world title eliminator.
The fighter from Barry will face the WBC (World Boxing Council) number two-ranked flyweight (49 kg to 51 kg) Julio Cesar Martinez Aguila in enemy territory on March 23. The winner will become mandatory challenger for Englishman Charlie Edwards' WBC title.
A fresh start
This is Selby's second fight since making his return to the ring late last year.
The 30-year-old Welshman experienced a turbulent year, where he suffered a bout of depression following the deaths of his mother and aunt, while also getting in trouble with the police over a fracas with a taxi driver.
He had been stripped of his boxing licence during this time.
But Andrew, younger brother of former IBF Featherweight champion Lee, says his time out of boxing has made him stronger.
"My story is similar to Tyson Fury's, I've been through depression and stuff but I don't really speak about that much, but I think the break has done me good.
"I'm hungrier now and I'm a stronger fighter mentally and I'm hitting harder physically," he said.
The Selby brothers are both making fresh starts. Last weekend Lee fought for the first time at a heavier weight class, with a unanimous decision victory over American Omar Douglas, while Andrew is looking to make his mark among the flyweights.
Andrew said: "We've both got something to prove. I've got to prove I'm the best in my weight class, I've been trying to prove that all my career.
"Lee's got to prove he can be a two-weight world champion. He did well to win last weekend, coming off a loss."
On his trip to Mexico
For now Selby is solely focused on the challenge that faces him in Mexico.
He said: "I got in touch with the WBC about two and a half months ago because I have been ranked number one with them for a few months now.
"So we went forward to see if we could have a shot at the title and they said 'no you have to have a box-off against the number two in the rankings' – and that was Martinez."
This fight will be Selby's first professional fight outside the UK, but the 30-year-old has experienced hostile receptions overseas throughout his 350-fight amateur career.
He said: "I've been all over the world as an amateur, so I know what to expect. It's going to be hot weather, I'll be fighting against the crowd and the judges – so I am going to look for the stoppage."
Martinez has won his last seven fights inside the distance, by KO or TKO. Selby is wary of the threat his 24-year-old opponent poses.
"I'm expecting him to come forward and try to bang me out – but I'm the best he's fought, I know that for a fact, and I'm going to take his punches and he will tire out because he's used to knocking everyone out," he said.
"So I'm going to do a Muhammad Ali on him – I'm going to try to outbox him for the first couple of rounds then take him out in the later rounds. That's my plan," he added.
Selby is based at St Joseph's Boxing Club on George Street, Newport, where he will undergo a full fight training camp before flying out to Mexico on fight week. A venue for the fight is yet to be announced.
Looking to the future
While Selby takes on Martinez, he'll be keeping an eye on a fight much closer to home.
WBC flyweight champion Charlie Edwards will be defending his belt for the first time at The Copper Box Arena against Spaniard Angel Moreno – or "the small Spanish guy" as Selby called him – on March 23 as well.
He said: "I think Edwards will stop him, because I would stop the Spanish guy so I don't see why Edwards won't."
Selby was also ordered to defend his British flyweight belt against fellow Welshman Jay Harris earlier this week, and, while the 11-0 fighter is striving for world title glory, he envisions defending his belt in an all-Wales encounter.
He said: "Hopefully I get that world title and down the line I can defend it in Wales against Jay Harris.
"But who knows, that fight can happen – I won't hide from anyone in my weight class.
"So whatever my manager puts me up against, I'll go ahead and fight them."
Andrew Selby takes on Julio Cesar Martinez Aguila in Mexico on March 23.