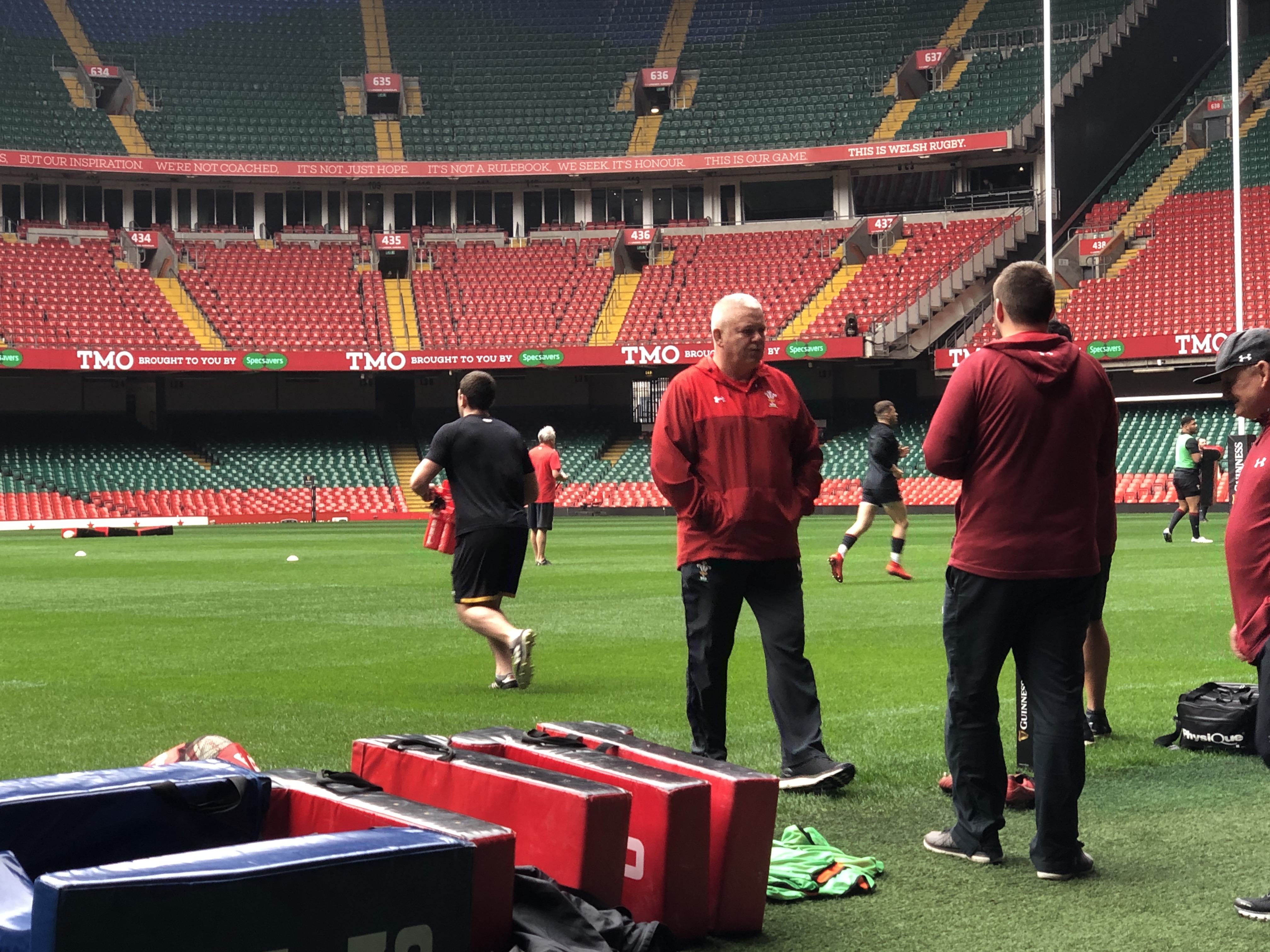 WALES coach Warren Gatland has spoken out as Welsh rugby faces an uncertain future.
Last night, news broke of a potential Scarlets – Ospreys merger as part of the Professional Rugby Board's Project Reset, in what is seen as the biggest shake-up in Welsh rugby since 2003.
As part of the programme, a team would be set up in North Wales to play at the Racecourse Ground.
Chief Executive of the Welsh Rugby Union (WRU), Martyn Phillips, addressed the playing squad last night amid the speculation.
'The players have been distracted'
Gatland, who is masterminding Wales' route to Grand Slam glory, has questioned the timing of the rumours.
He said: "The timing isn't brilliant but the players have been professional. It's been a challenge for the players. That's why we had Martyn Phillips here yesterday addressing the squad."
"There's no doubt the players have been distracted. It is concerning. Players have been going home and asked questions by wives and partners," he said.
Gatland added: "Our message is we need to wait and see what the outcome of the PRB meeting is going to be, the conclusion between the four regions and the union collectively. It's a joint decision."
'A massive opportunity'
Gatland sees the rumoured changes as a "massive opportunity" for Welsh rugby.
The Wales coach said: "If a team does end up in north Wales, it's going to be challenging for players who may go up there but from a Welsh perspective I see it as a massive opportunity.
"The PRB involves the four regions and the union. This hasn't been driven by the union, it was approached by two regions about a merger because some of the difficulties we are aware of because of the financial pressures.
"It's about getting the professional game right in Wales," he added.
Union must 'get it right'
Gatland has urged the WRU to ensure the move is carried out correctly. There are fears among fans that the Project won't be done properly.
He said: "It comes down to being able to put enough resources and finances into the game. The union has a responsibility to the whole game in Wales. They put a huge amount in.
"The union has to be very careful of almost clearing the debt on the stadium to losing money and the debt going up. The union has a responsibility to get it right."
If they do get it right, Gatland feels, Welsh teams will be all the stronger – and may at last be consistently challenging for top honours.
He said: "I would like regions to be challenging and winning trophies. Unfortunately, we haven't produced consistent performances.
"I hope a positive solution can be found that includes all of Wales," he finished.