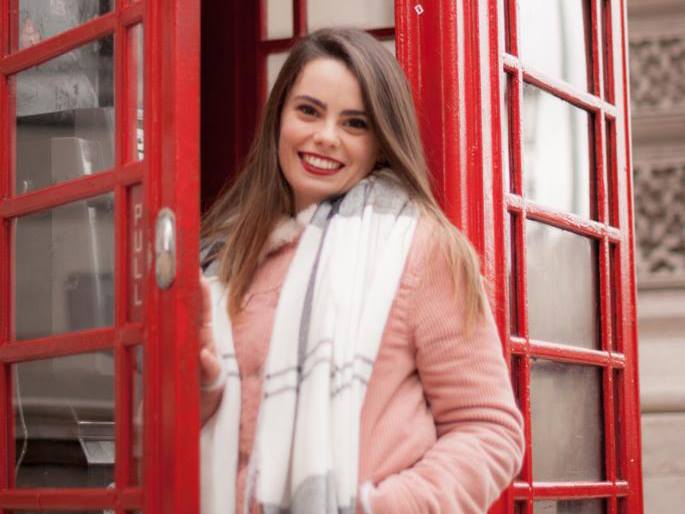 EU students in Cardiff have been left confused and unable to plan their futures because of the threat of a no-deal Brexit.
Despite assurances from Theresa May about their status, some students still feel they may have to leave the city in the event of no-deal.
Giovanna Coi, 25 from Italy, moved to Cardiff in September 2018 to study for a Master's in Data Journalism and planned to stay in the UK after finishing it in September.
On March 21, she will be going to the Netherlands for four days. If parliament does not agree on a plan for Brexit on March 12 and does not extend Brexit by March 14, she will not come back.
"I know that there will be basic rights granted to EU students, even if there is no deal, but I just don't feel safe doing that," said Ms Coi.
"What I am afraid of the most is not being able to leave the country. If I have no guarantee to fly, I would rather be in the EU then be here."
In September, Theresa May stated that EU citizens will be able to remain in the UK even if there is a no deal Brexit.
The Government has since created a settlement scheme that would allow EU citizens who have been in the UK for five years before December 2020 to remain here.
EU citizens who have not lived in the UK for this time period will be able to apply for a pre-settled status until they stay in the UK for the required five years.
Currently, EU students pay the same amount as UK students when they attend university in the UK, and do not require student visas like other international students.
With the absence of a Brexit deal, universities are unable to guarantee that EU students will be able to have the status after the 2019/2020 school year.
Cardiff University, which has 1,300 EU students, said: "Tuition fees and terms under which EU students can study in the UK from 2020 onwards is currently under review by the UK Government as part of the Brexit negotiations."
Ana Garcia-Espinosa, 24, is a Spanish student currently studying for an MA in Ancient History at Cardiff University.
She is in the process of applying to PhD programs throughout the UK.
Ms Garcia-Espinosa said that she wants to continue studying in the UK because it is the best place to study the classics.
"I am very stubborn. I am going to stay here no matter what. If I have to work, or do the PHd as part time, I will do it," she said.
However, she added that many of her peers have chosen to continue their education elsewhere because of this uncertain future.
"The concern that all of us have is that there is not much information. No one really knows, not even the Universities. No one knows what I am supposed to do."
Today the Welsh Assembly are debating whether to demand that the Prime Minister takes no-deal off the table.